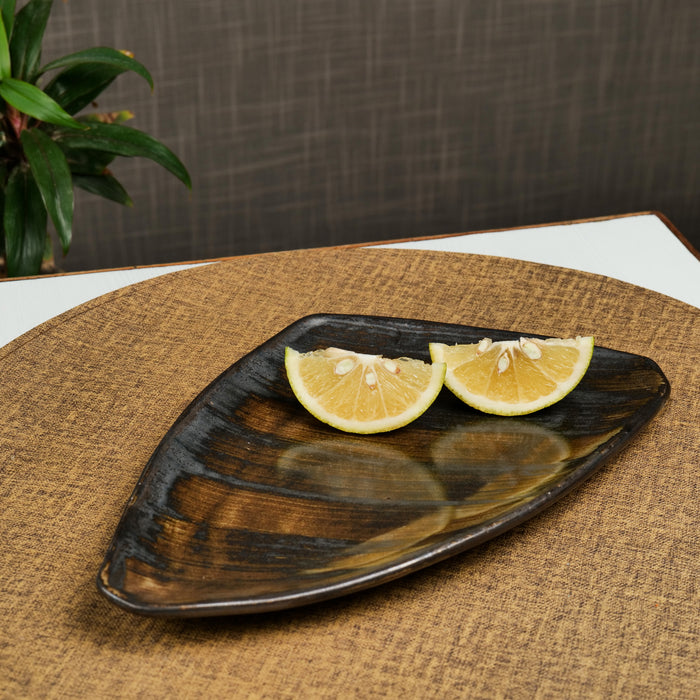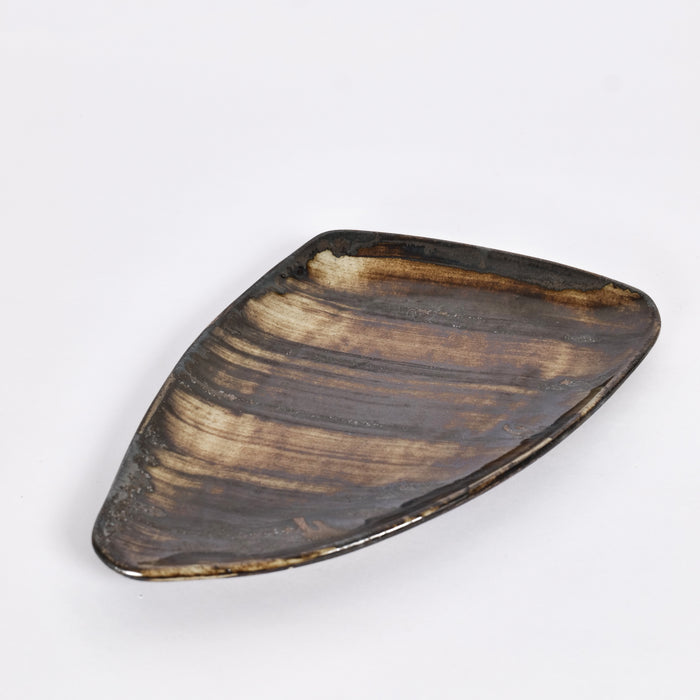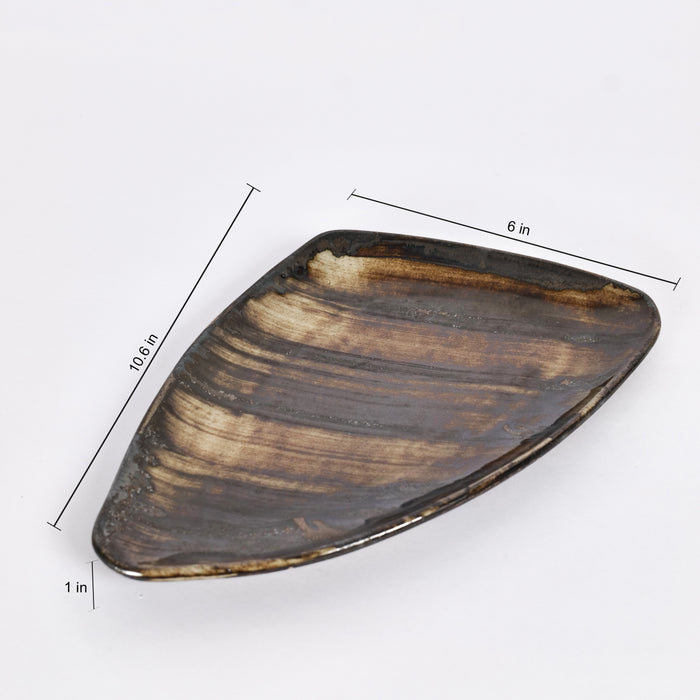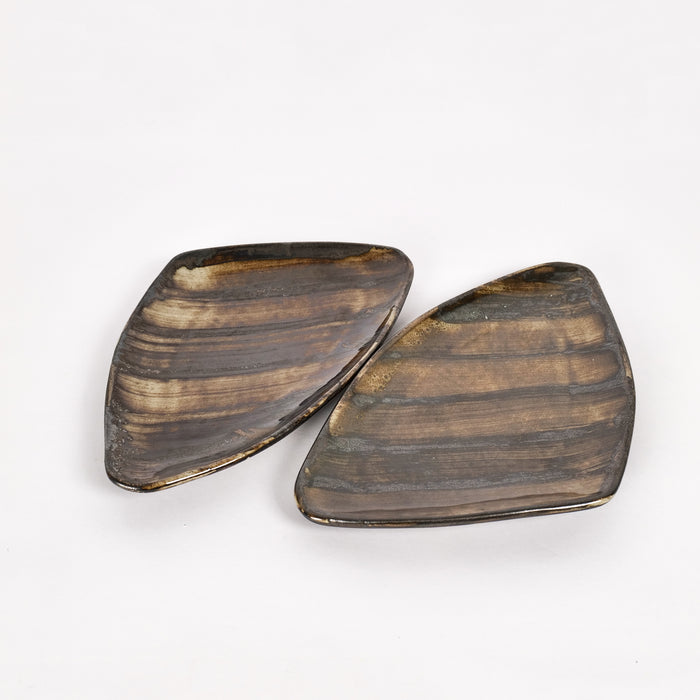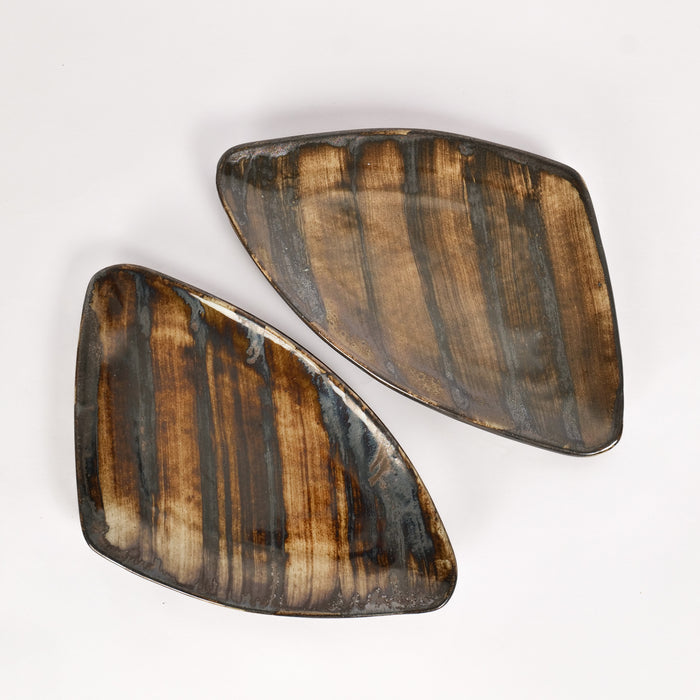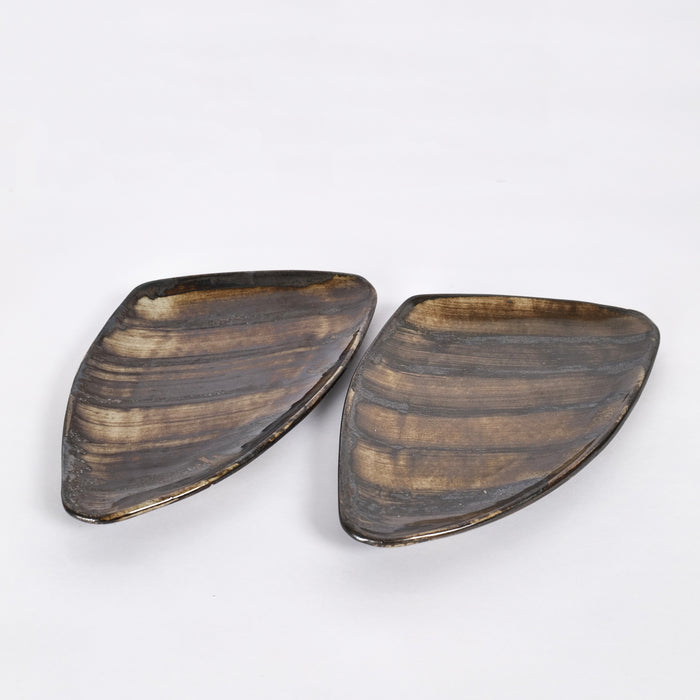 'Woody Trencher' Ceramic Studio Pottery Serving Platter
Indulge in the best of savory and the sweetest dishes on this wonderful Ceramic triangular handcrafted serving platter. With a woody appearance, this studio pottery is hand glazed with ease in dual Brown tones and is the perfect choice for serving appetizers, starters, snacks, fruits, salads or pastries to your awestruck guests.
Product Dimension:- (Length x Width x Height) 10.6 x 6 x 1 Inch
Care Instruction: A soft sponge and mild detergent works wonder for them.
Disclaimer: The actual product may slight vary owing to each product being handmade. It's difficult to replicate exact color/shade/art while creating the pieces.