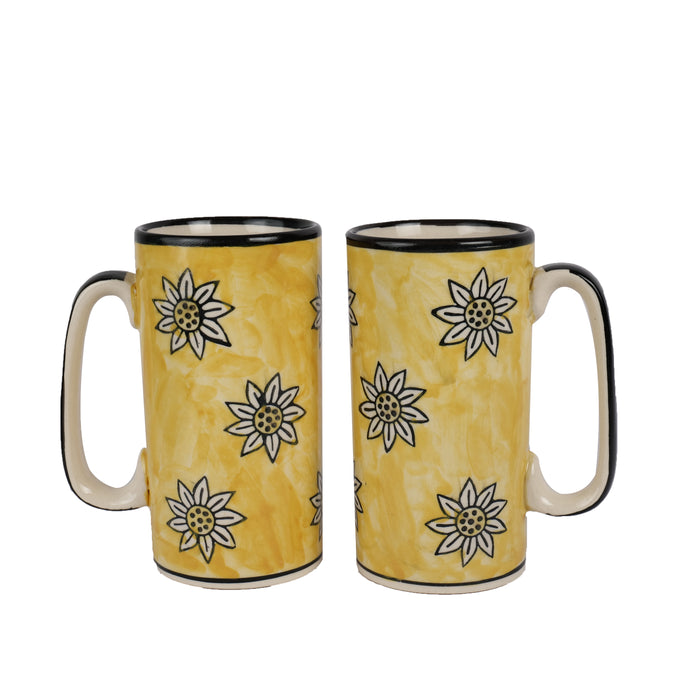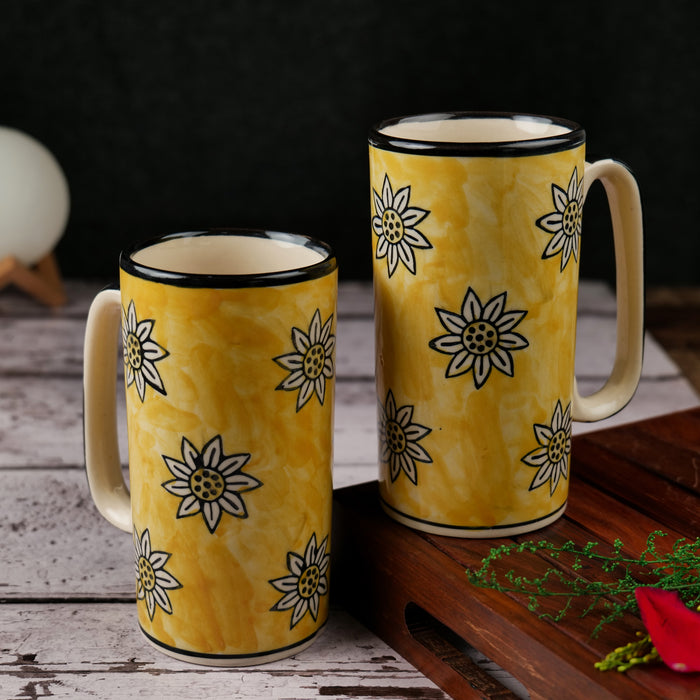 'Sunflower Garden' Ceramic Beer & Coffee Mugs (Set of 2, 600 ml)
Be it the endless conversations during coffee breaks, a fun hang out with your buddies at your private abode, or a movie night with your partner, use these studio pottery mugs for serving beer or coffee to your loved ones. Handcrafted in ceramic & perfectly hand glazed with a shiny exterior. 
This long handcrafted ceramic mug set is the best preference for drinking hot beverages like coffee, hot chocolate, etc., or even beer.

The mugs beautifully depict an artist's wonder of a sunflower garden on a bright yellow background.
Care Instruction:-
Wash gently with a mild detergent.

Do not use any abrasive substances while washing.
Disclaimer:-
Please refer to the dimensions in the image.

The mugs are Microwave, Oven, Freezer & Dishwasher safe.

There may be a slight variation in the glazing, color or finish of the mugs as the glazing is done inside the furnace at a very high temperature to make the product solid and strong.