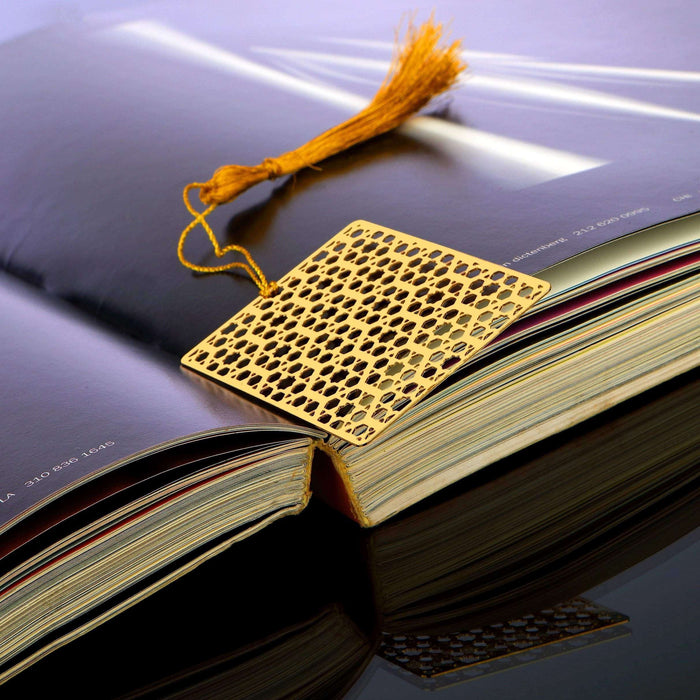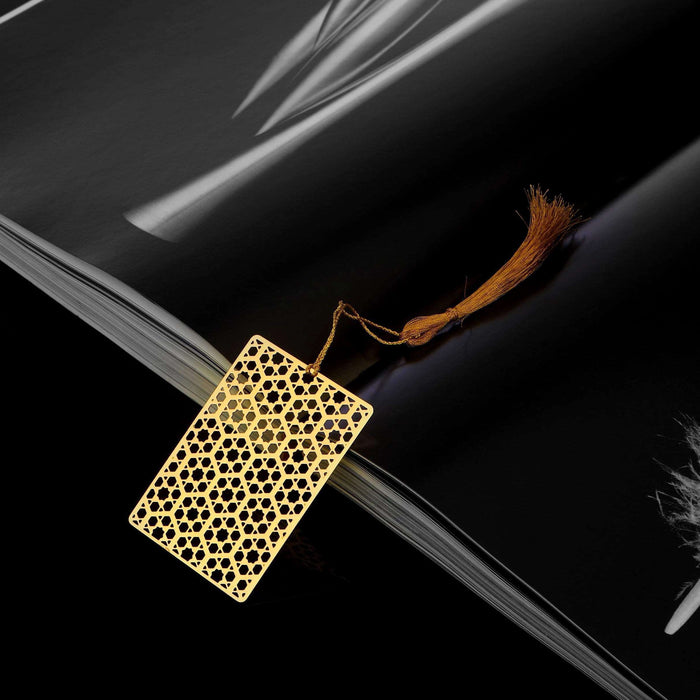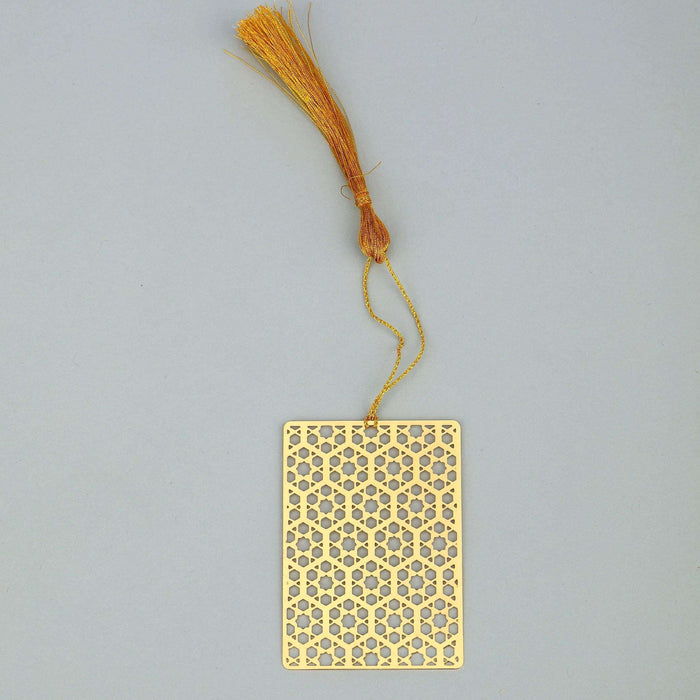 Golden Mesh Brass Metal Bookmark with Golden Tassel
Immerse yourself in the mesmerizing patterns of our brass bookmark adorned with intricate jali work. As you glide through the pages, the delicate filigree design will transport you to a world of ancient craftsmanship and architectural marvels.
These exceptional brass bookmarks also make perfect gifts for your book-loving friends and family. Share the joy of reading and ignite their passion for literature with these stunning pieces of art.
Product Dimension: (Length x Width x Height) 6.4 X 0.2 X 6.5 cm, Package Content: Single Bookmark