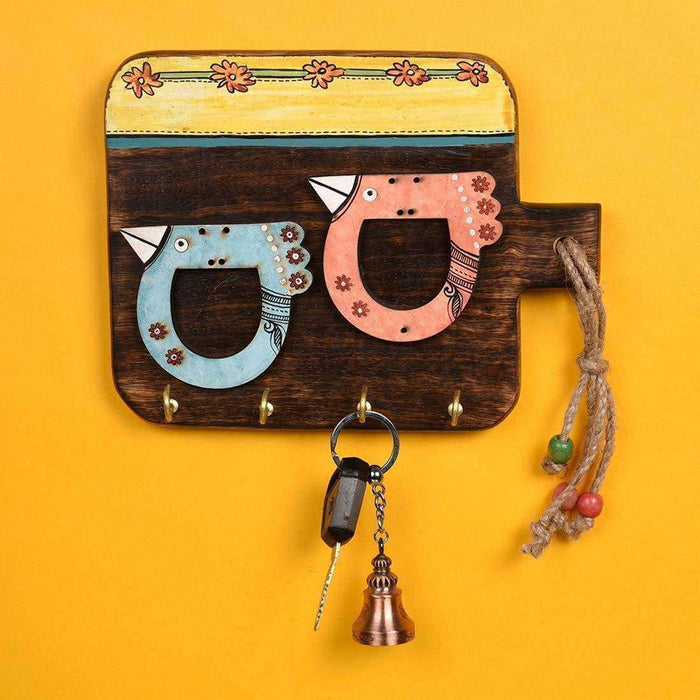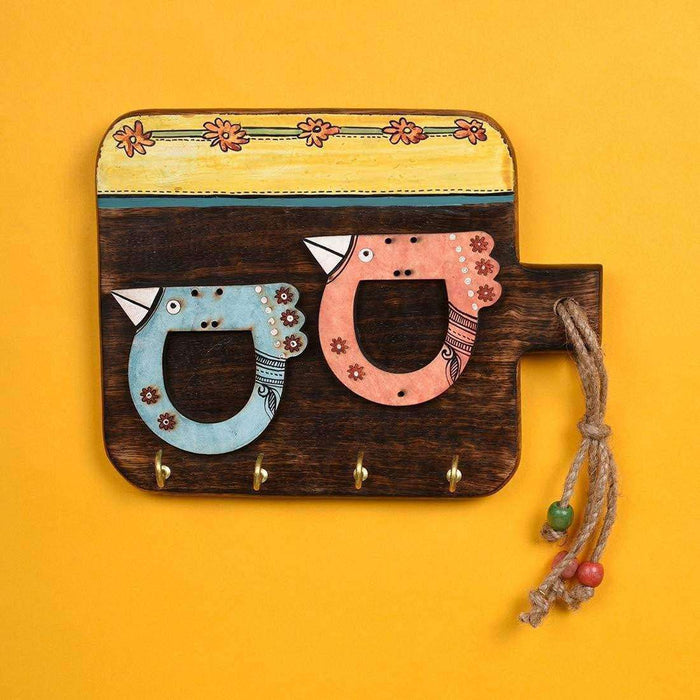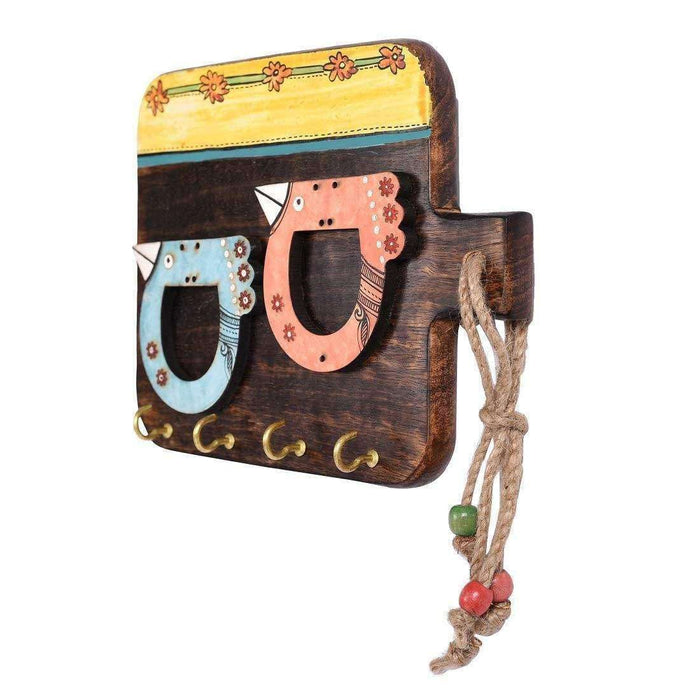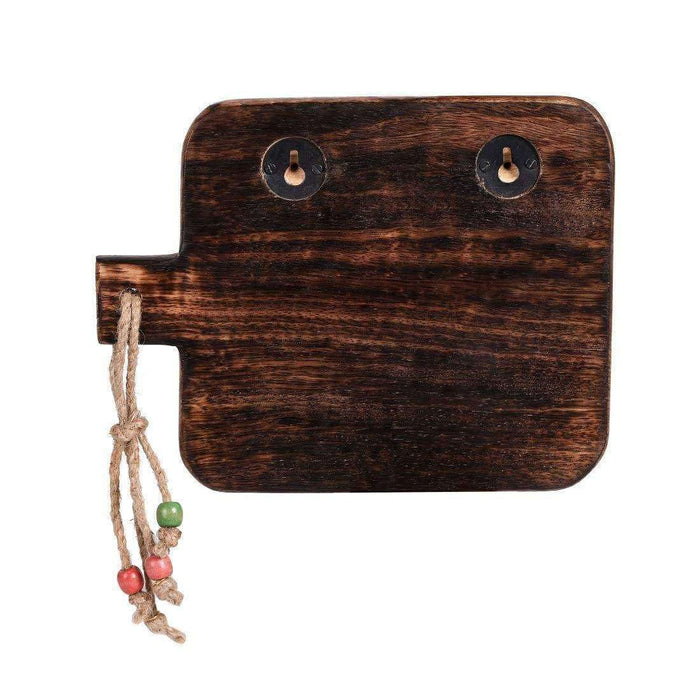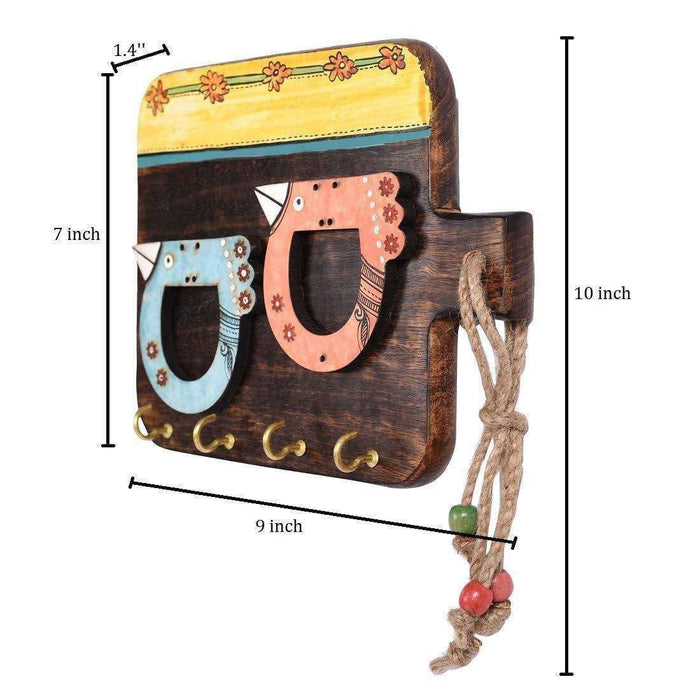 'Bird Motif' Handcrafted Wooden Key Holder (4 Key Hooks)
The beautiful key holder which comes with 4 key hooks is perfectly designed for enriching your wall with both the purpose of hanging keys on it as well as enhancing the look of the wall. Handcrafted in Mango wood, it is a unique holder as it comes adorned with an elegant designed bird wooden cutout hand-painted in shades of baby pink and baby blue.  The yellow border and Jute thread is sure to add additional charm to it's overall look.
Product Dimension:- Length (9 In) x Width (1.4 In) x Height (7 In) | Content - Single Key Holder with 4 Hooks.
Care Instruction:- Just wipe with soft dry cloth and handle with love and care
Disclaimer:- The size/ shape and/or design of the actual product may slight owing to each product being hand made. Its difficult to replicate exact color/shade/art while creating the pieces.