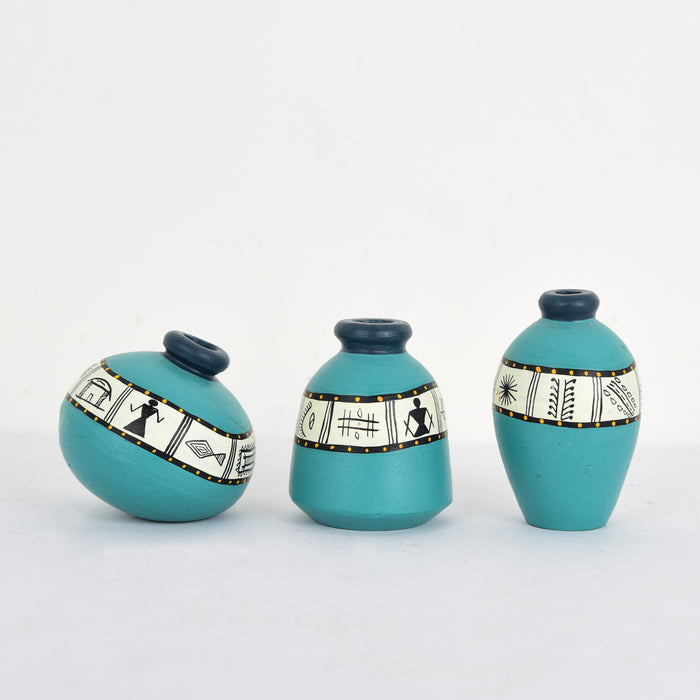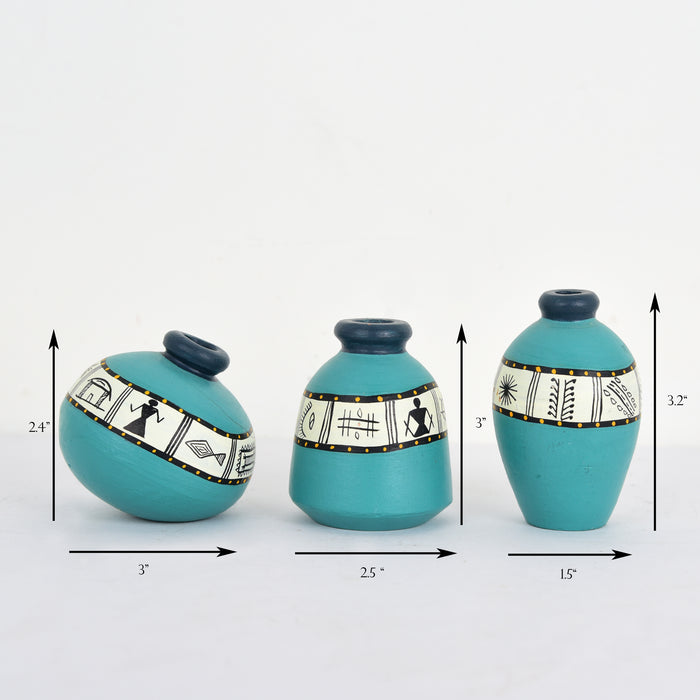 Miniature Terracotta Vases in Aqua Blue Color, Set of 3
The miniature set of 3 decorative terracotta pots has been diligently handcrafted by proficient artisans from inside India using various traditional techniques.
Add some ethnic vibes to your décor using these unique shaped terracotta pots with beautiful 'Warli' art in aqua blue color.
Ideal to put on side table or on a wall shelf or 

Gift your loved ones to make their celebrations memorable.
Product Dimension: Vase 1 (H x Dia) =3.2x1.5 , Vase - 2 (H x Da) = 2.4x3 and Vase -3 (H x Dia) = 3x2.5 in Inches
Care Instructions:- Just wipe with a soft dry cloth and handle with love and care
Disclaimer:- Not suitable for natural flower because of the hand-painting done, the actual product may slight owing to each product being hand made. It's difficult to replicate the exact color/shade/art while creating the pieces.
Note:- This product does not include the wall shelves.