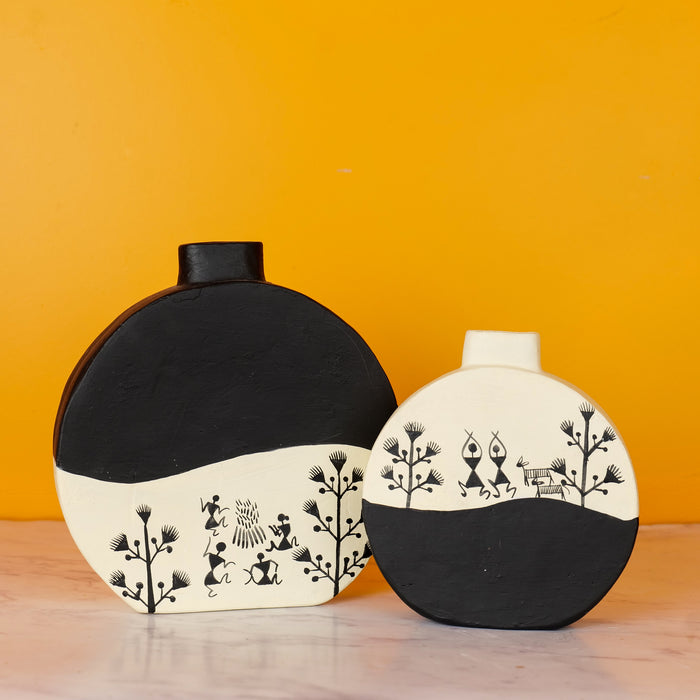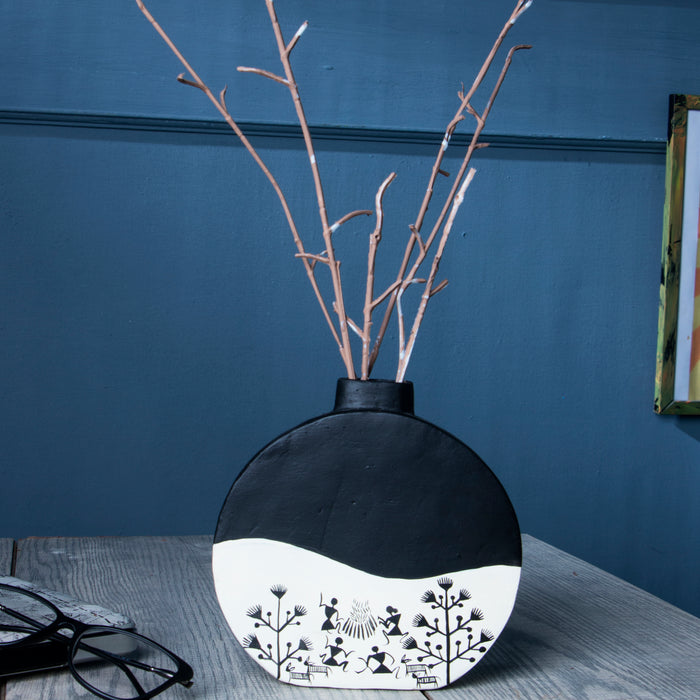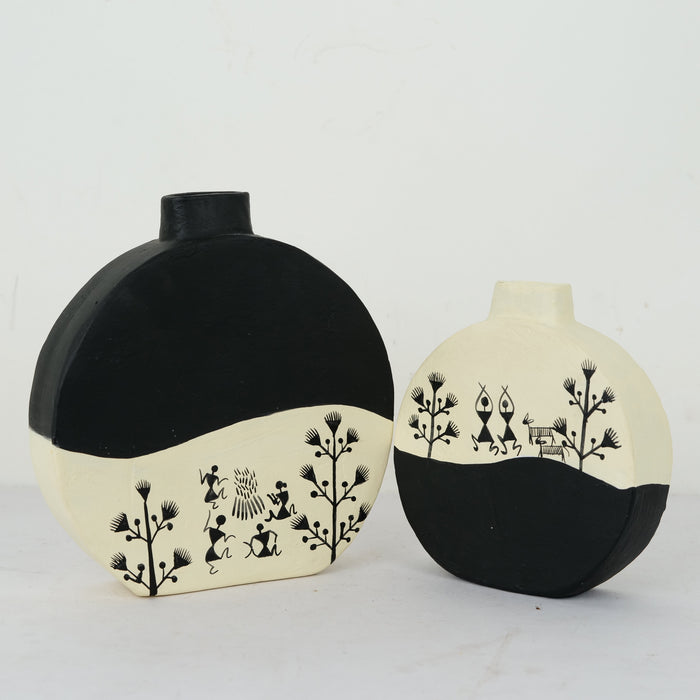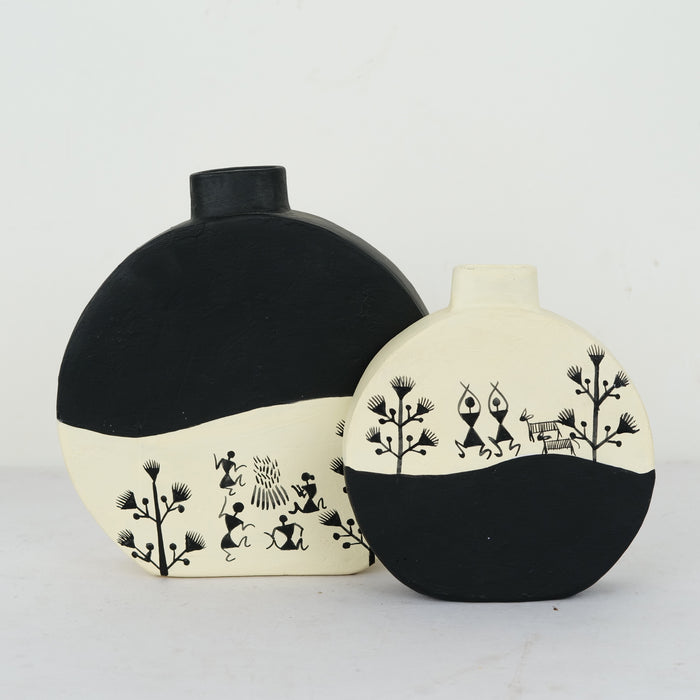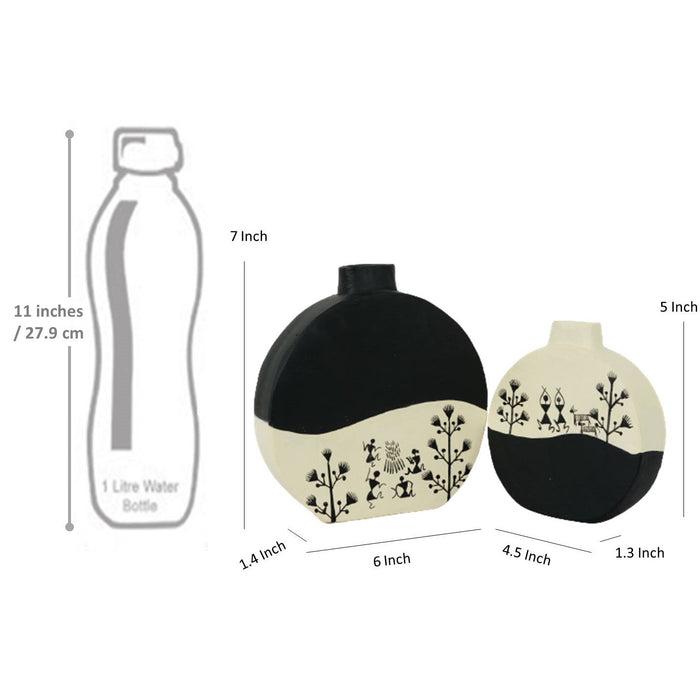 'Warli Rounds' Terracotta Flower Vase In Black & White, Set of 2
Beautiful Warli hand-painted earthen flower vase combo for keeping artificial flowers and for embellishing your shelf, dining table, study or bedside table, etc.

Suitable to be used as a gift for festivals and parties, It comes with two handmade Terracotta vase in a round-bottom flask shape and a hand-painting depicting a village celebration scene using contrasting shades of black and white. 

Put some dry Artificial flowers or dry twigs to enhance the overall look. 
Product Dimension:- Big Vase - 7 x 6 x 1.4 Inch and Small Vase - 5 x 4.5 x 1.3 Inch
Care Instructions:- Just wipe with a soft dry cloth and handle with love and care
Disclaimer:- Not suitable for natural flower because of the hand-painting done, the actual product may slight owing to each product being hand made. It's difficult to replicate the exact color/shade/art while creating the pieces.