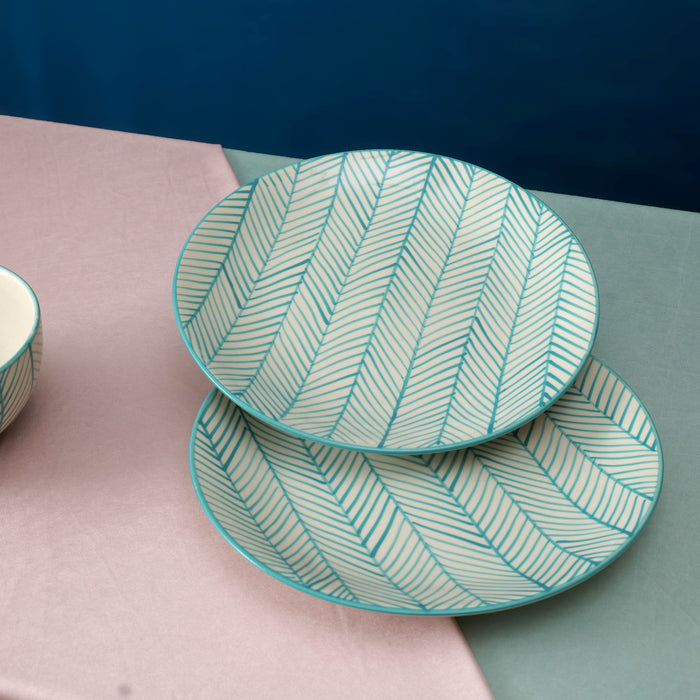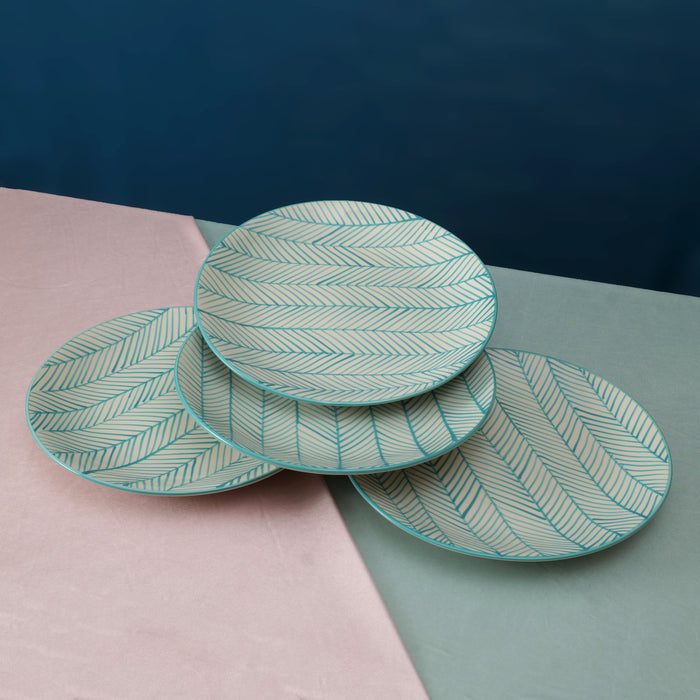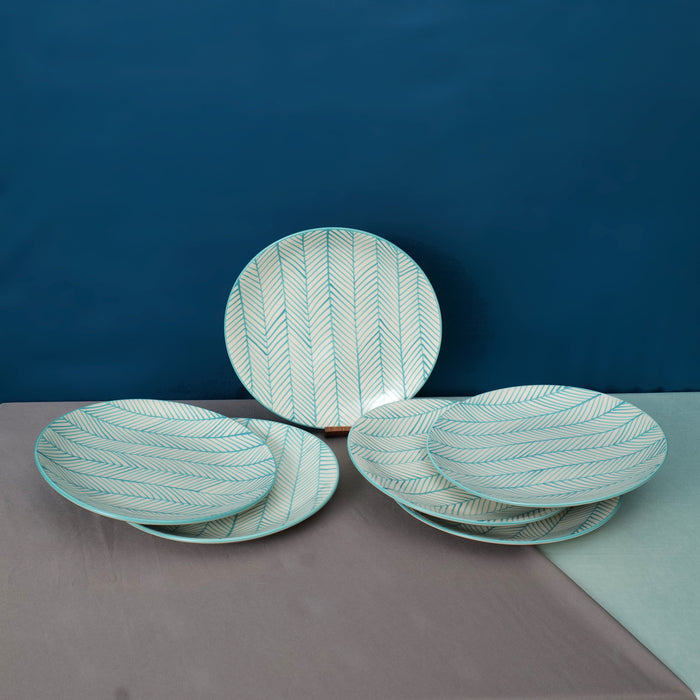 'Green Stripe' White Ceramic Studio Pottery Dinner Plate, 10 Inch
The captivating sea green stripe pattern adds a refreshing and stylish element to the design, creating a unique visual appeal that will impress your guests. The stripes are meticulously painted with precision, ensuring a seamless and smooth finish. Not only are these plates aesthetically pleasing, but they are also highly practical. We understand the importance of convenience in your busy lifestyle, which is why these plates are microwave, dishwasher, and oven safe. You can effortlessly heat up leftovers, clean them effortlessly in the dishwasher, or even use them to cook and serve delicious meals straight from the oven.
Whether you're hosting a dinner party, enjoying a cozy meal with your loved ones, or looking for a thoughtful gift for a special occasion, our ceramic dinner plates in white with a sea green stripe pattern are the perfect choice.
Product Dimension:- (Dia x Height) 10 X 1.2 Inch
Care Instruction:-
Wash gently with a mild detergent.

Do not use any abrasive substances while washing.
Disclaimer:-
There may be a slight variation in the glazing, color or finish of the plates as the glazing is done inside the furnace at a very high temperature to make the product solid and strong.