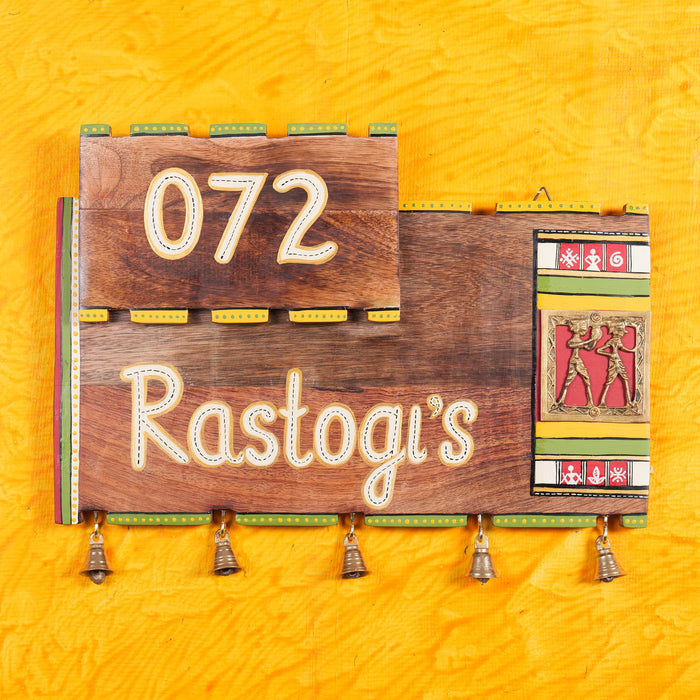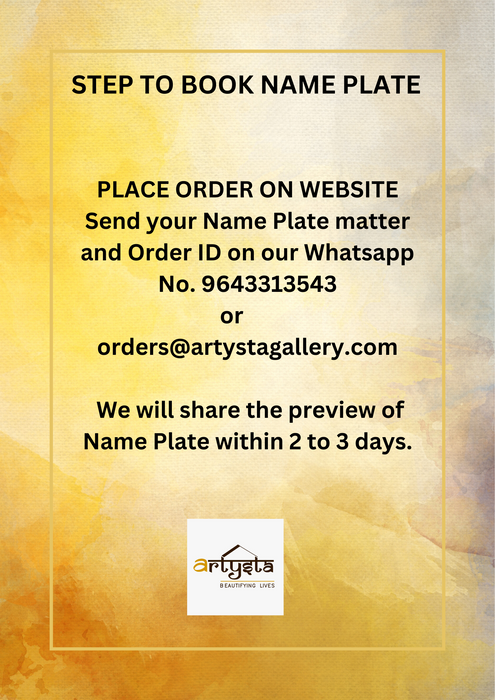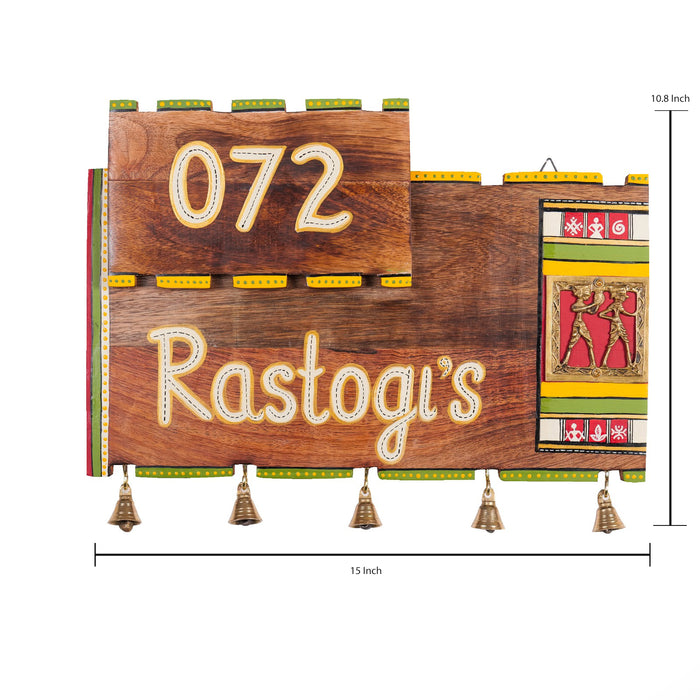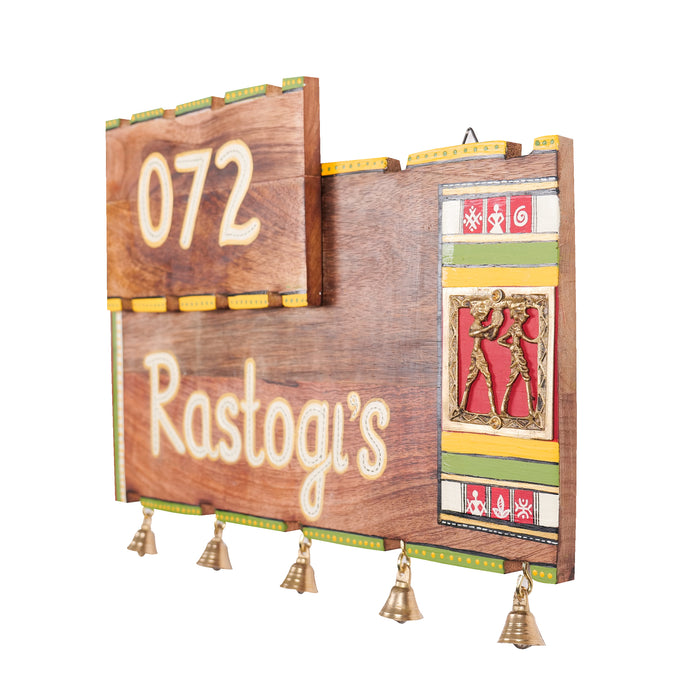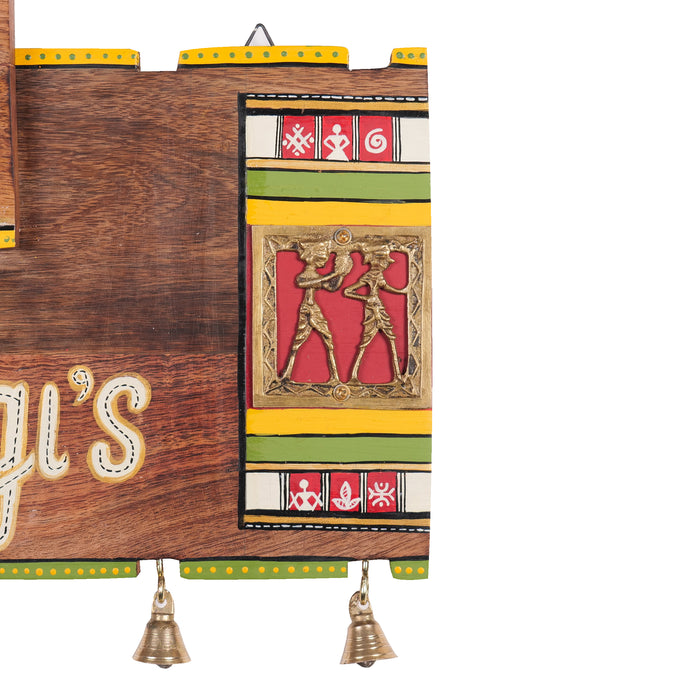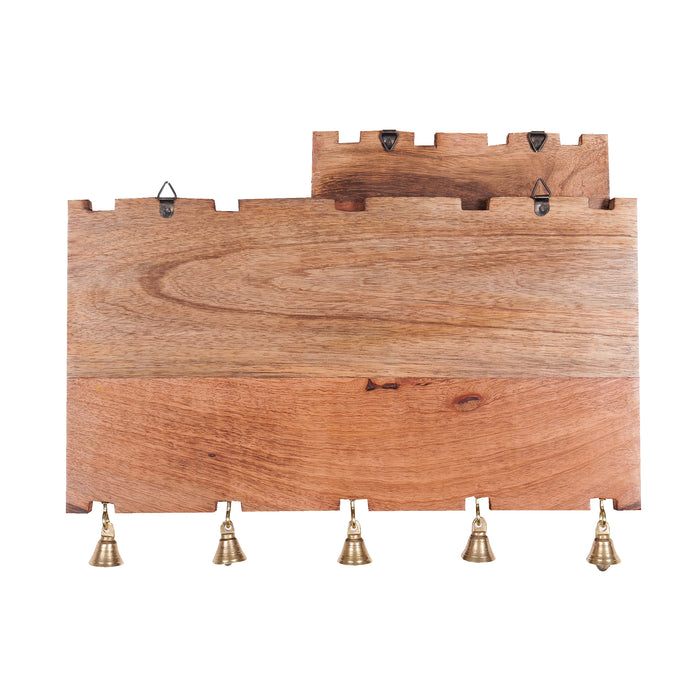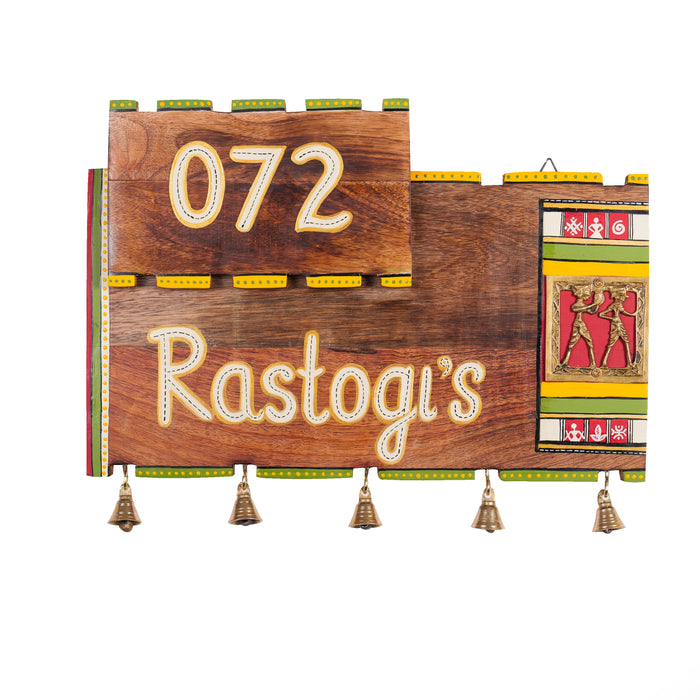 'Dhokra Tile' Wooden Customized Name plate For Home/Office
There is lots more to a nameplate than just aesthetics. It greets your visitors with a vibe that has a charm of its own. This adorable, classic, customizable nameplate features a Dhokra brass figurine along with intricate Warli hand painted art forms. The text has been beautifully painted, showcasing the dwellers and glamming up the entry space. Add a unique, stand apart distinctive and personalized identity to your home.
Product Dimension: (Length x Width x Height) 15 X 10.8 X 1.5 Inch
Disclaimer: As the font is hand written, there might be slight variations in the font style.
Each piece being individually handmade and handpainted slight variations may be there in appearance and color.
Care: The Name Plate is sturdy in built and should be dusted with a dry cloth.