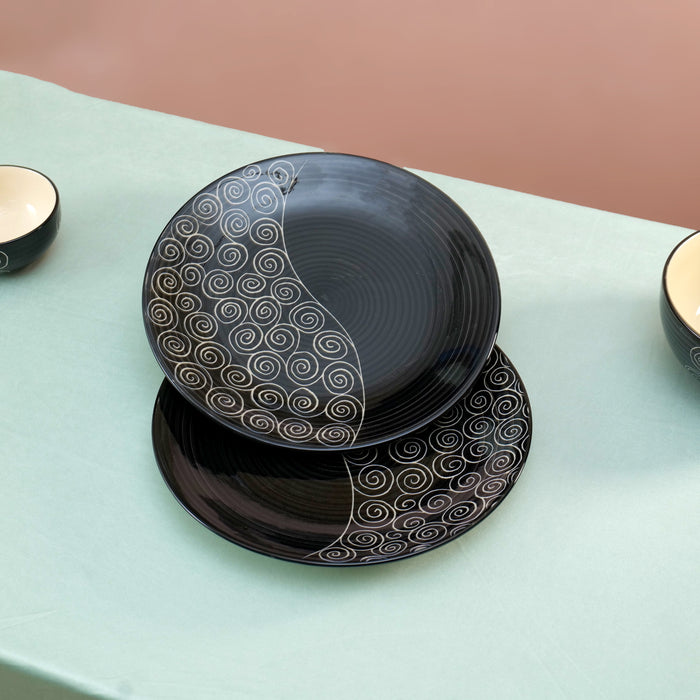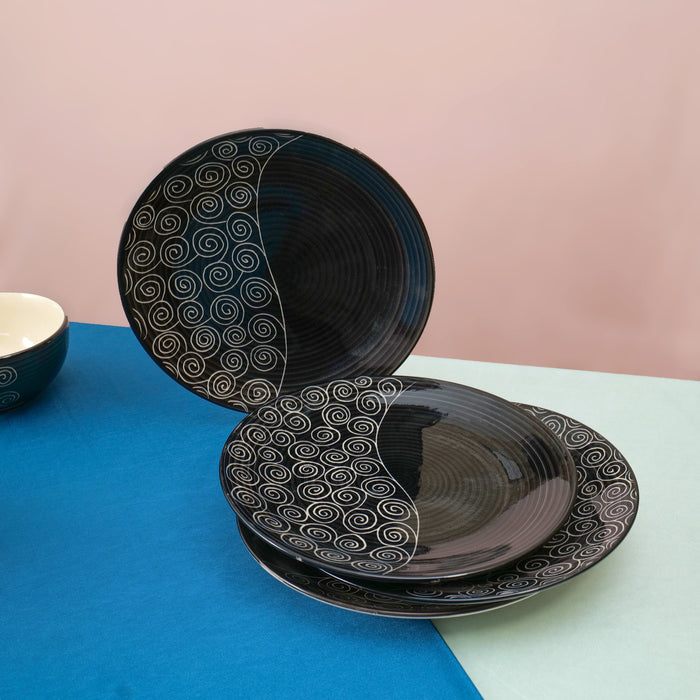 'Creeping Vine' Black Ceramic Studio Pottery Dinner Plates 10 Inch
Crafted with meticulous care by skilled artisans, each plate is a testament to exceptional craftsmanship and attention to detail. The rich black hue exudes sophistication, making these plates a stylish addition to any table setting, whether it's a formal dinner party or a casual family meal. The intricate white creeping vine pattern adds a touch of natural beauty and visual interest to the design. Every vine is delicately hand-painted, creating a stunning contrast against the black background and lending an air of refinement to your dining table.
We understand the importance of convenience in your daily life, which is why these plates are designed to be microwave, dishwasher, and oven safe.
Product Dimension:- (Dia x Height) 10 X 1.2 Inch
Care Instruction:-
Wash gently with a mild detergent.

Do not use any abrasive substances while washing.
Disclaimer:-
There may be a slight variation in the glazing, color or finish of the plates as the glazing is done inside the furnace at a very high temperature to make the product solid and strong.