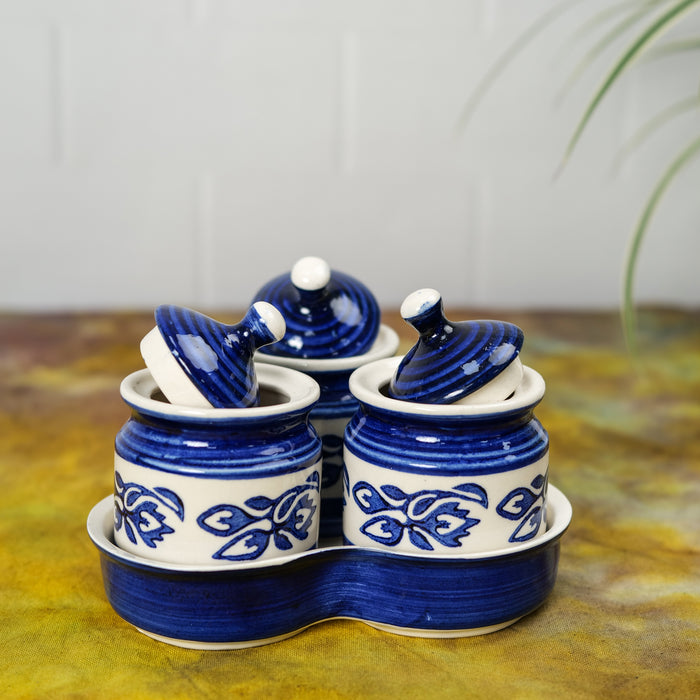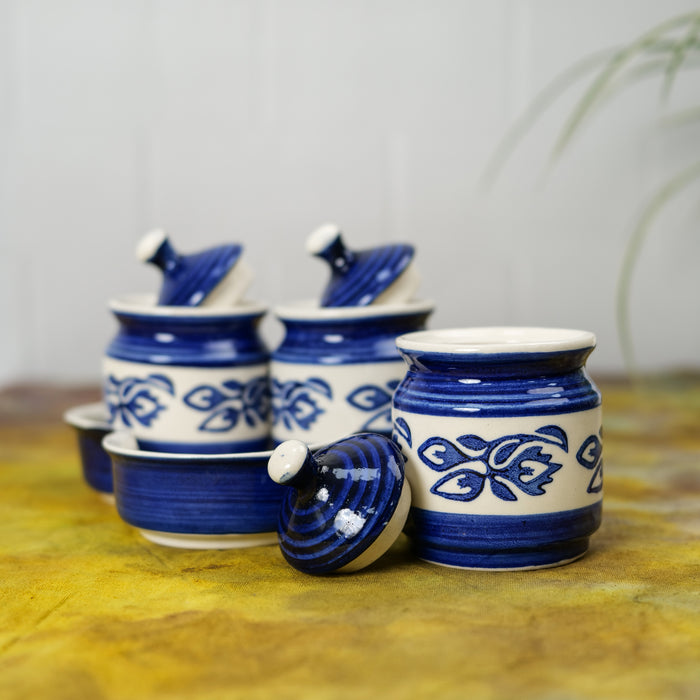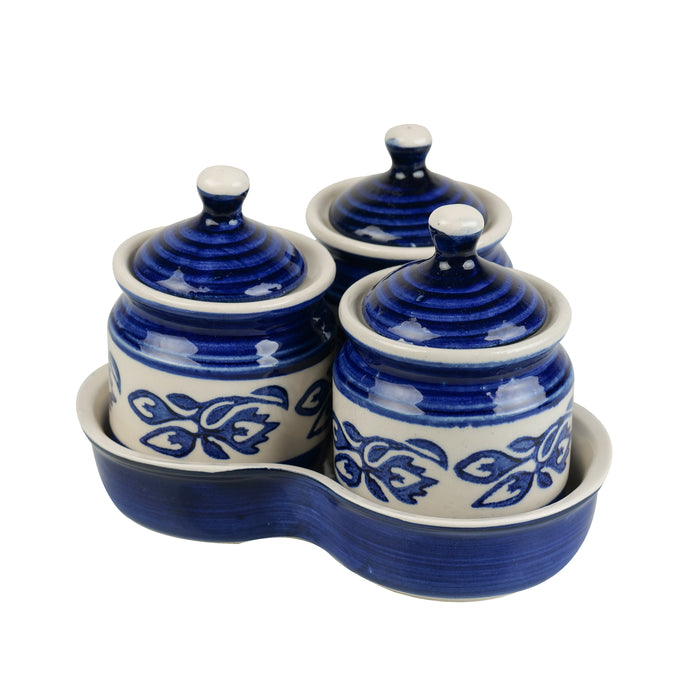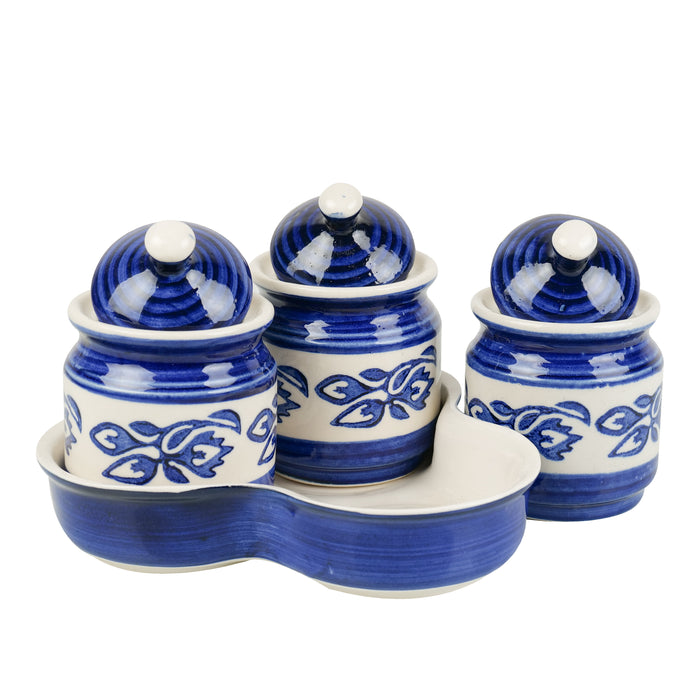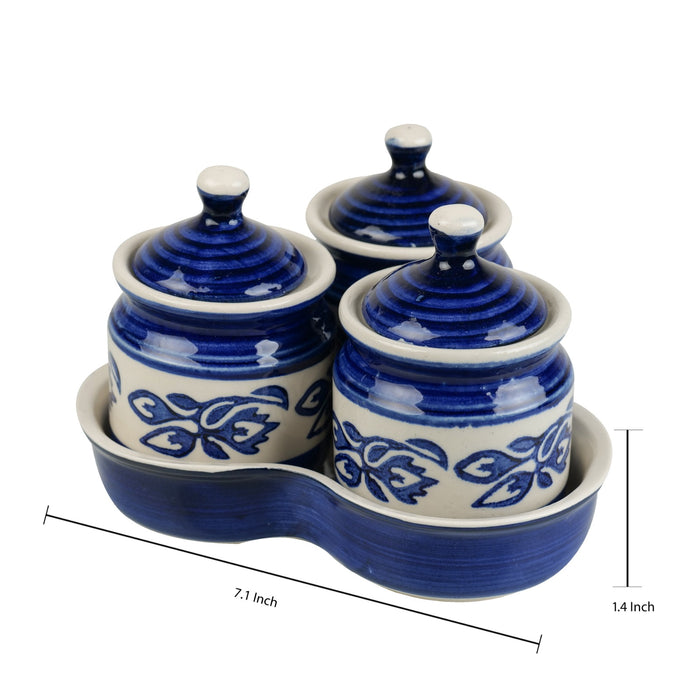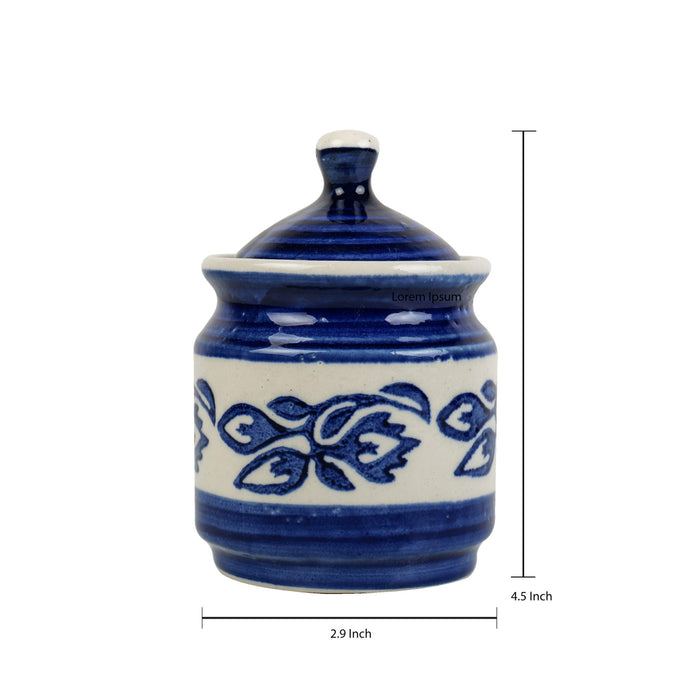 'Azure Mist' Ceramic Chutney & Pickle Jar Set of 3
A ceramic pickle jar in blue color is a perfect addition to any kitchen or dining room. This jar is not only ideal for storing pickles, but can also be used for keeping chutney or other refreshments. The jar is made from high-quality ceramic material, which ensures durability and longevity. The blue color provides a calming and soothing look that complements any kitchen or dining room décor, while the beautiful flower hand-painting adds a touch of elegance and sophistication.
The jar features a wide mouth, making it easy to add or remove pickles or other food items. The jar comes with lid, which helps to keep the contents fresh and flavorful for a longer period of time.
Product Dimension:- Tray (L x W x H) 7.1 X 7.1 X 1.4 Inch & Jar (Dia x Height) 2.9 X 4.5 Inch
Care Instruction:-
Wash gently with a mild detergent.

Do not use any abrasive substances while washing.
Disclaimer:-
Please refer to the dimensions in the image.

There may be a slight variation in the glazing, color or finish of the mugs as the glazing is done inside the furnace at a very high temperature to make the product solid and strong.