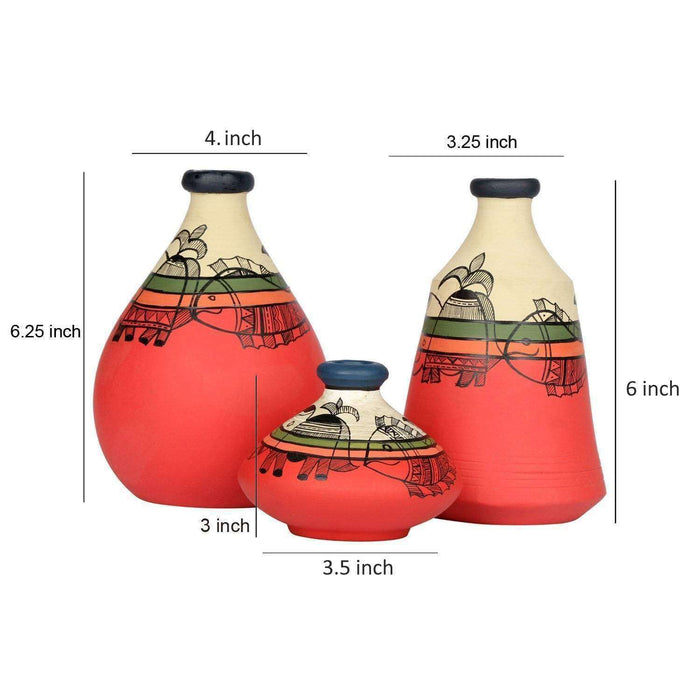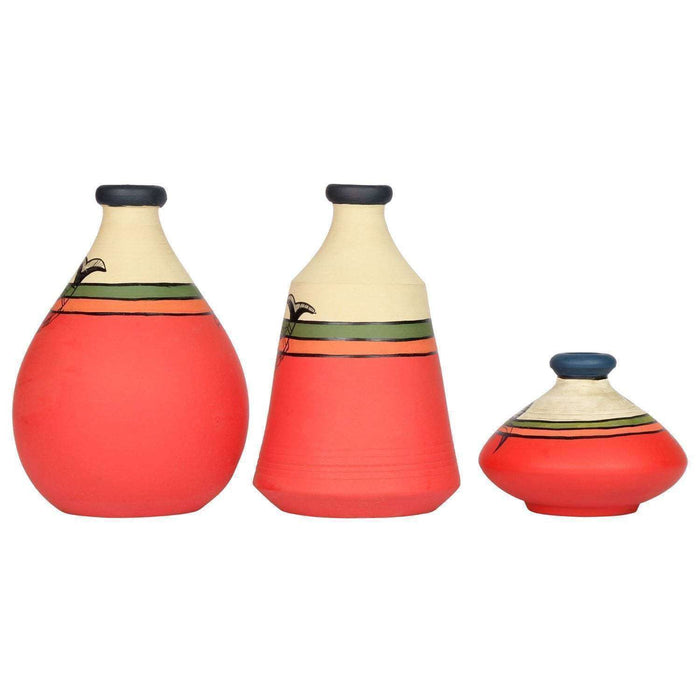 Madhubani Hand-Painted Terracotta Vase In Pink Color, Set Of 3
Madhubani hand-painted earthen flower vase for keeping artificial flowers and for embellishing your shelf, dining table, study or bedside table, etc.

Suitable to be used as a gift for festivals and parties, it comes with three handmade Red-colored Terracotta vases in unique shapes and a finely done hand-painting depicting elephants and fishes with the use of impressive colors.

Buy this set to add a sophisticated and elegant Indian touch to your interiors and impress your guests.
Product Dimension:- Large Vase - 4" (L), 4" (W), 6.25" (H), Medium Vase - 3.25" (L), 3.25" (W), 6" (H) & Small Vase : 3.5" (L), 3.5" (W), 3" (H) Inch.
Care Instruction:-
 Just wipe with soft dry cloth and handle with love and care
Disclaimer:-
 The size/ shape and/or design of the actual product may slight owing to each product being hand made. Its difficult to replicate exact color/shade/art while creating the pieces.