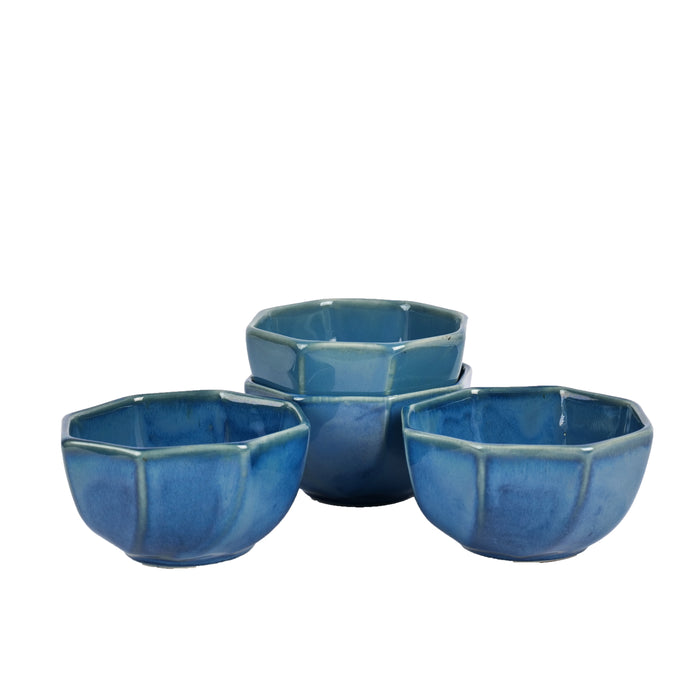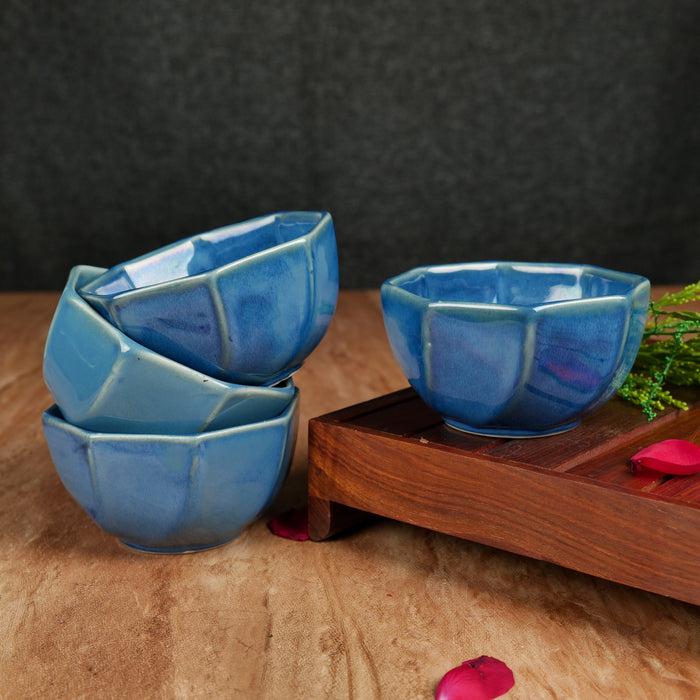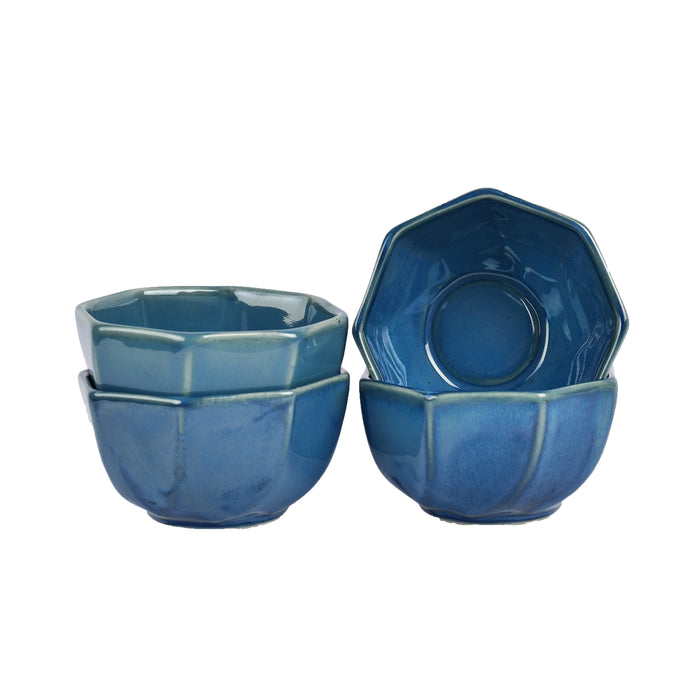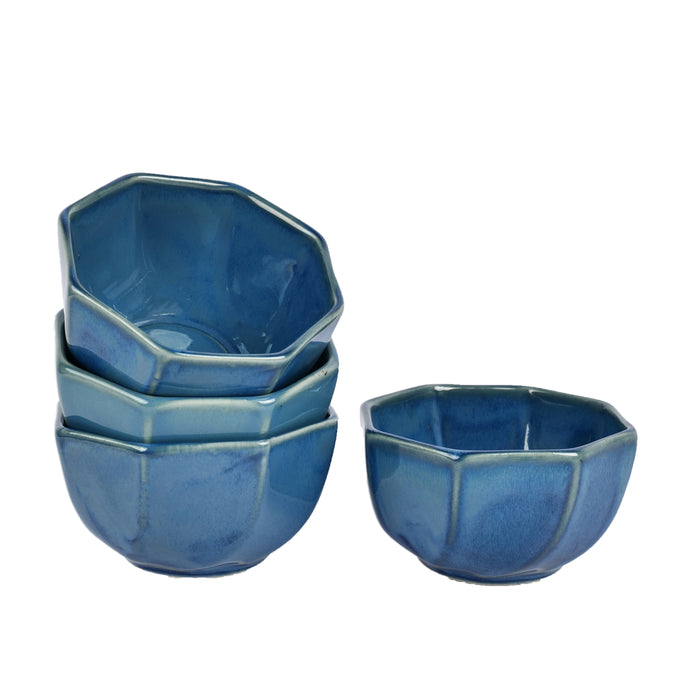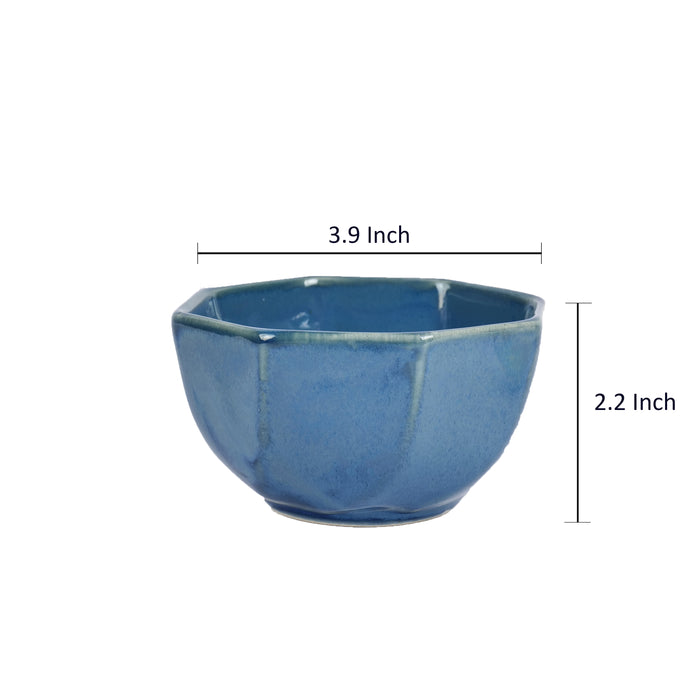 'Octad Blue' Ceramic Studio Pottery Dining Bowls/Katoris (Set of 4)
With a sapphire blue smooth surface and an amazing eight-sided rim, these pieces are sure to take your mind away to a realm filled with beauty. This modern edged, geometrical hand glazed set of four dining bowl are specially curated in Ceramic for your mealtime.
Each bowl comes with eight edges and a smooth surface that is marvelously hand glazed in the color of sapphire blue.

Use them regularly or gift them to your loved ones on a special occasion.
Product Dimension:- (Length x Width x Height) 3.9 X 3.9 X 2.2 Inch  
Care Instruction:-
Wash gently with a mild detergent.

Do not use any abrasive substances while washing.
Disclaimer:-
Please refer to the dimensions in the image.

The bowls are Microwave, Oven, Freezer & Dishwasher safe.

There may be a slight variation in the glazing, color or finish of the bowls as the glazing is done inside the furnace at a very high temperature to make the product solid and strong.