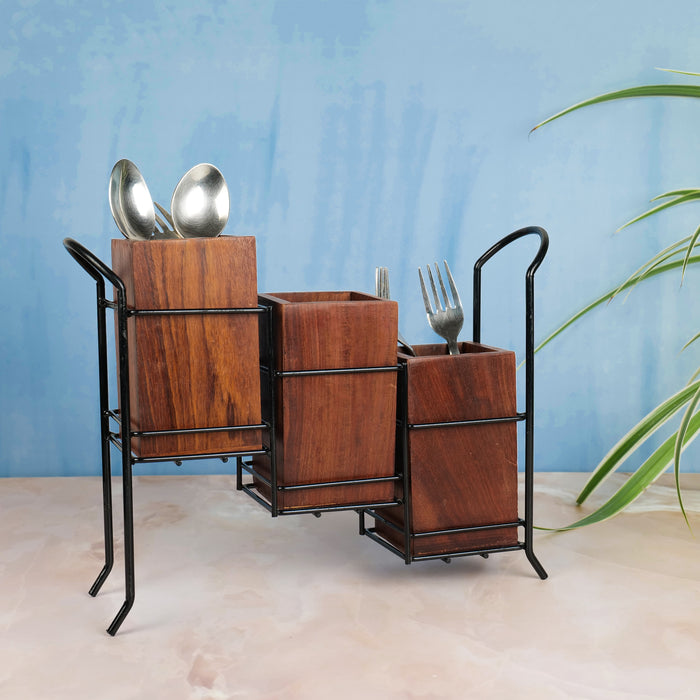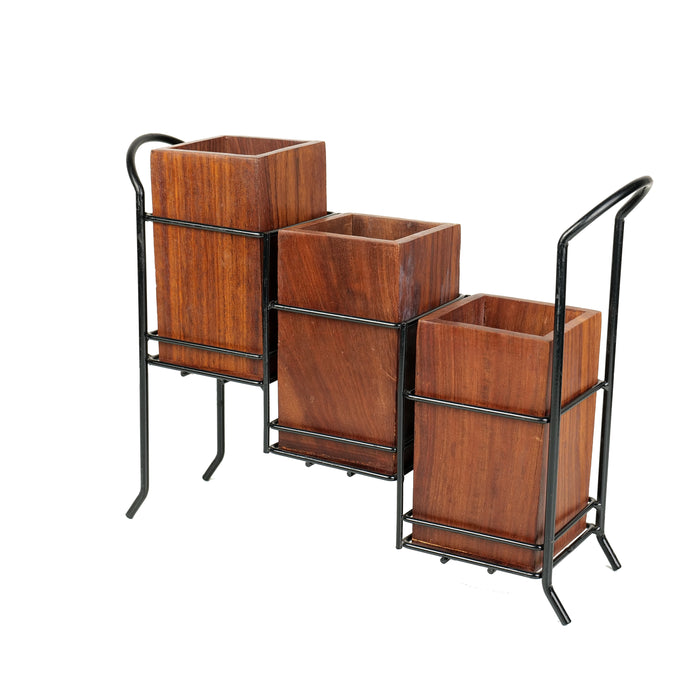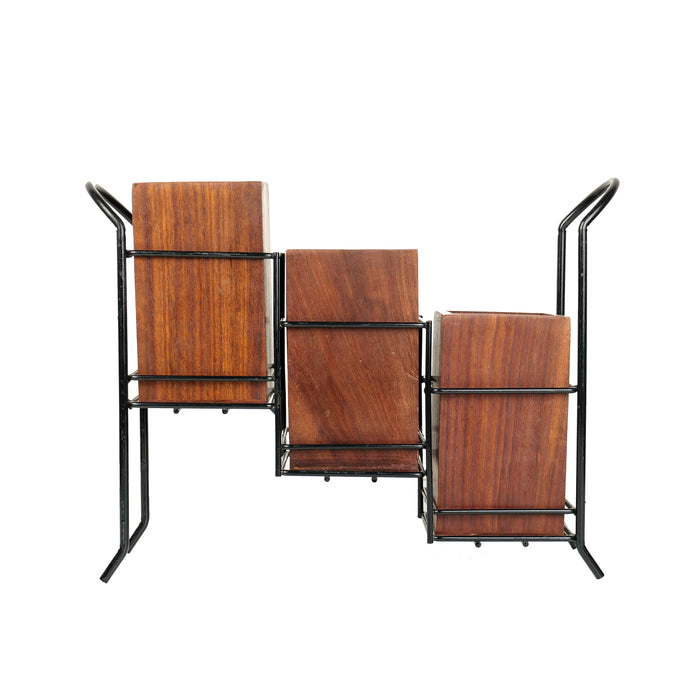 Wooden Cutlery Cum Stationary Holder With Stand, Set of 3
Introducing our beautifully handcrafted wooden cutlery holder set which includes three wooden holders that are perfect for holding spoons, forks, and knives, keeping your kitchen organized and clutter-free. The set comes with a sturdy wrought iron stand that holds the three holders, making it easy to store and access your cutlery. The stand can also be used as a stationary holder, making it an ideal addition to your desk, keeping your pens, pencils, and other stationery items organized and within reach.
Overall, this wooden cutlery holder set is not only practical but also a beautiful piece of functional art that will impress your guests and add a touch of rustic elegance to your dining table or workspace.
Product Dimension:-  Stand (L X W X H) 12.4 X 3.2 X 9.3 & Holder - (L X W X H) 3.9 X 3.9 X 5 Inch
Care Instruction:- Handle with care, remove the dust gently with dry soft cloth
Disclaimer:- The painting is done on only one side of the holder and the actual product may slight owing to each product being hand made. Its difficult to replicate exact color/shade/art while creating the pieces.