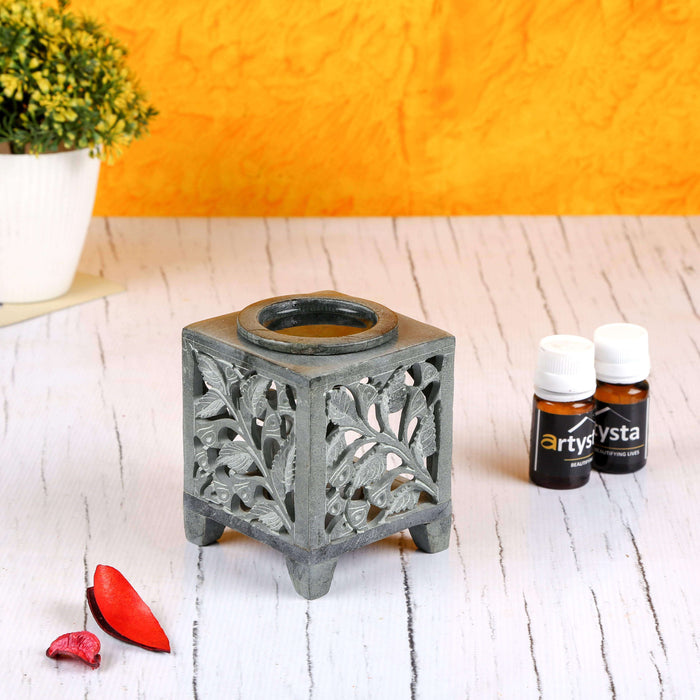 'Leafy Grey' Soapstone Aroma Oil Burner With Two Essential Oils
Have a stress-free time at home & office with this exquisite Soapstone aroma diffuser in a light grey shade. The diffuser shows beautiful carving & cutwork in leaf pattern on three sides of the burner. It comes with a space at the top to hold the oil, an open space at the back to insert the tealight candle inside which comes with the package and also two of Artysta's special fragrance oils to complete the set.
Handcrafted in Soapstone, this cuboidal oil burner with beautiful leaf carving & cutwork is an ideal decorative and therapeutic tool for your home.

Use it to burn essential or aroma oils and spread positivity around your house.


Product Dimension: (Length x Width x Height) 3.5 X 3.4 X 4.1 Inch