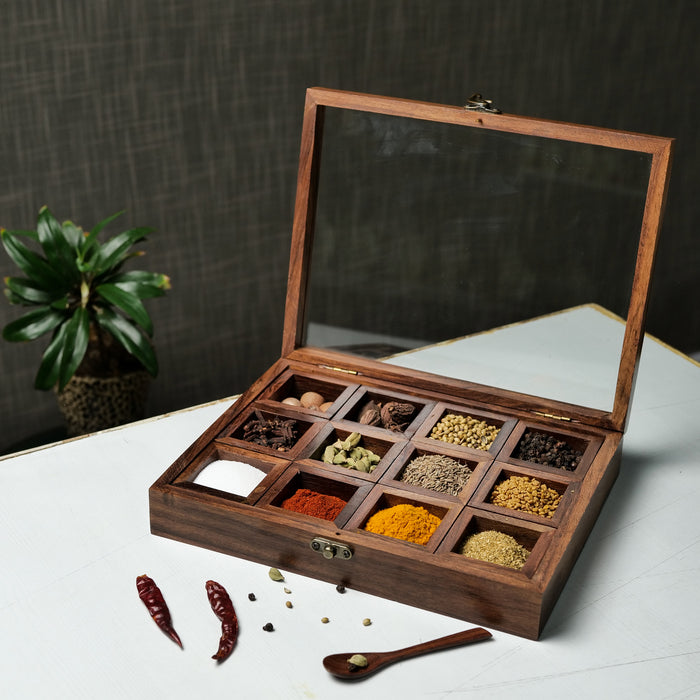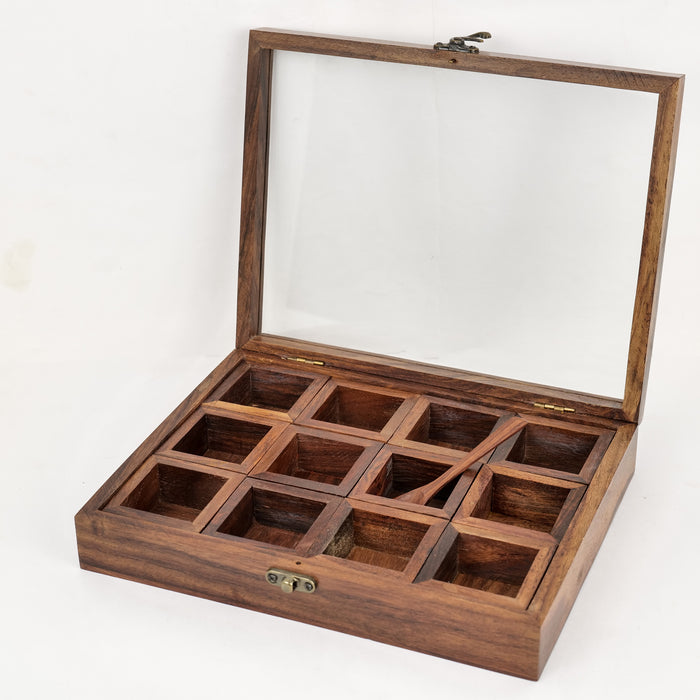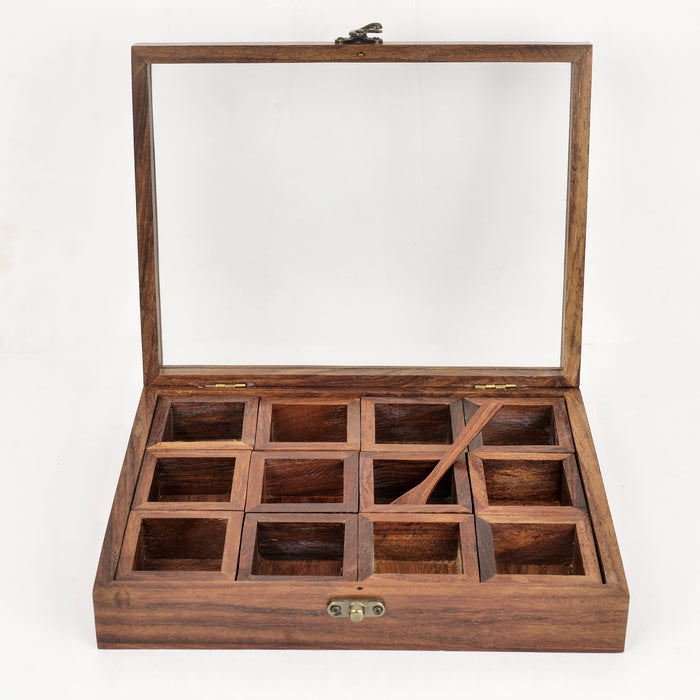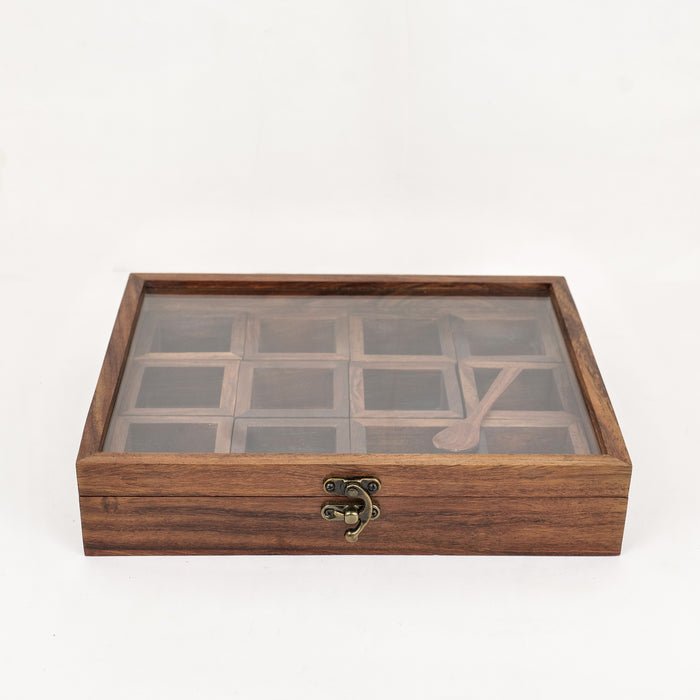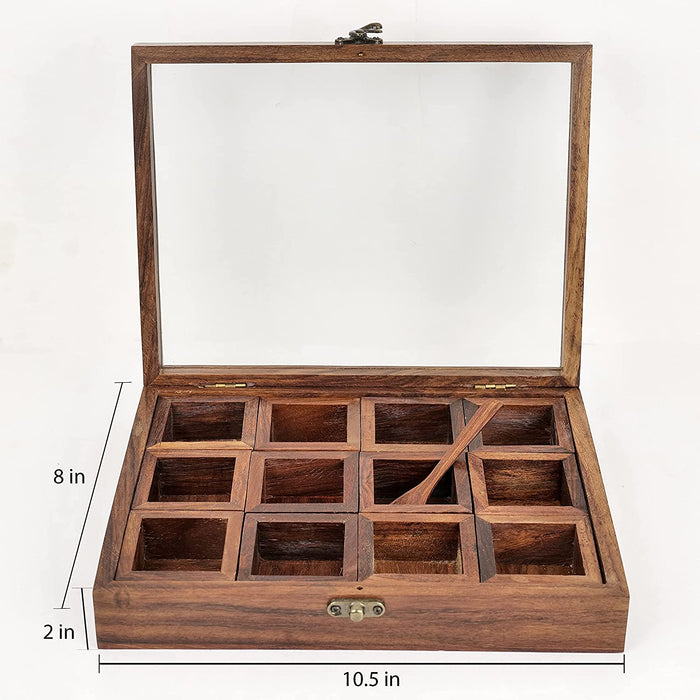 Artysta 'Rectangular Relish' Wooden Spice Box With 12 Containers
A perfect addition to your culinary and dining needs, this big rectangular spice box, handcrafted in sheesham wood is a must-have with it's 12 detachable containers and an attached see-through glass lid. It also comes with a wooden spoon for serving and is an appropriate utensil for storing 12 different types of spices or mouth fresheners and acts as a great gifting option for your loved ones. It alternatively can be used for storing your knick-knacks or jewelry items.
Handcrafted in Sheesham Wood, this majestic rectangular spice box is perfect for storing and serving masalas(spices) or refreshments for your loved ones during the mealtime.

Best to be kept in your kitchen or your dining table, it is also a great gift choice during festivals, anniversaries or housewarming parties.

It can also act as a storage unit for your knick-knacks or jewelry.
Product Dimension:-
Box - 10.5" (L), 8" (W), 2" (H), Container - 2.2" (L), 2.2" (W), 1.3" (H) & Spoon -  4.1" (L), 0.9" (W), 0.4" (H) Inch
Care Instruction:-
 Just wipe with soft dry cloths and handle with love and care
Disclaimer:-
 The size/ shape and/or design of the actual product may slight owing to each product being hand made. Its difficult to replicate exact color/shade/art while creating the pieces