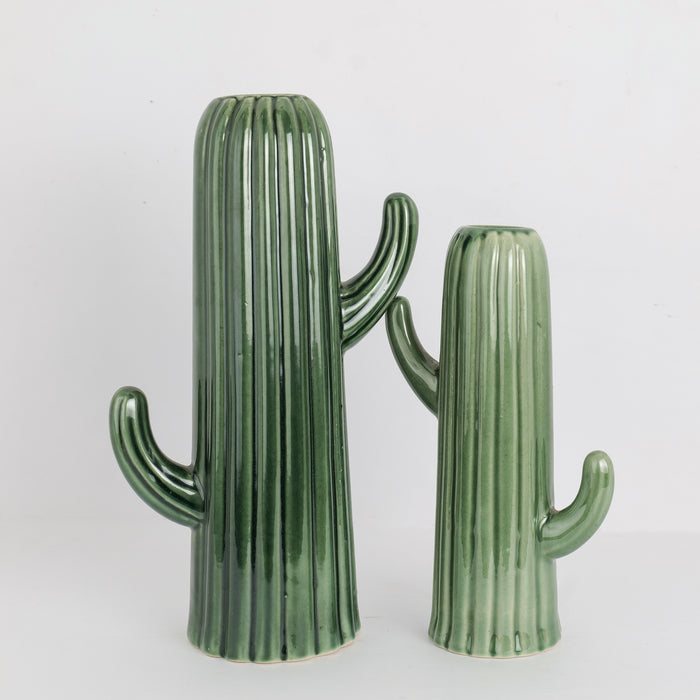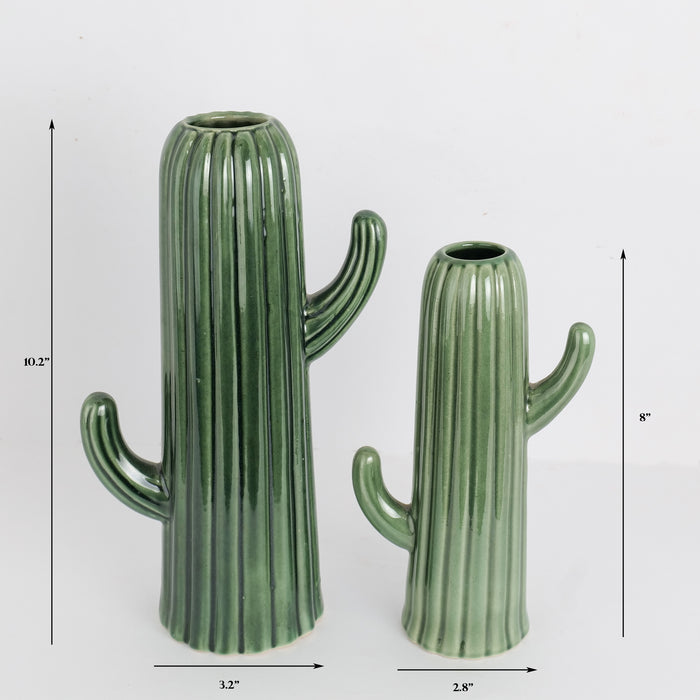 'Green Cactus' Ceramic Decorative Flower Vase For Home Decor, Set of 2
Introducing the perfect addition to your home decor - our Ceramic Vase Set of 2 in Green Color, designed with a unique cactus shape that will add a touch of natural charm to any room. Crafted from high-quality ceramic material, these vases are durable and sturdy, ensuring that they will withstand the test of time. The beautiful green finish complements the cactus design, making it the perfect accessory to display your favorite flowers or succulents.
The set of two vases allows for versatile styling options, whether you choose to display them side by side or in different rooms. The smaller size is perfect for accentuating a corner shelf or mantel, while the larger vase can be used as a statement piece on a console table or dining room centerpiece.
Product Dimension:- Big Vase - (Height x Dia) - 10.2 X 3.2 In & Small Vase - (Height x Dia)  8 X 2.8 Inch
Care Instructions:- Just wipe with a soft dry cloth and handle with love and care
Disclaimer:- suitable for natural flower, the actual product may slight owing to each product being hand made. It's difficult to replicate the exact color/shade/art while creating the pieces.