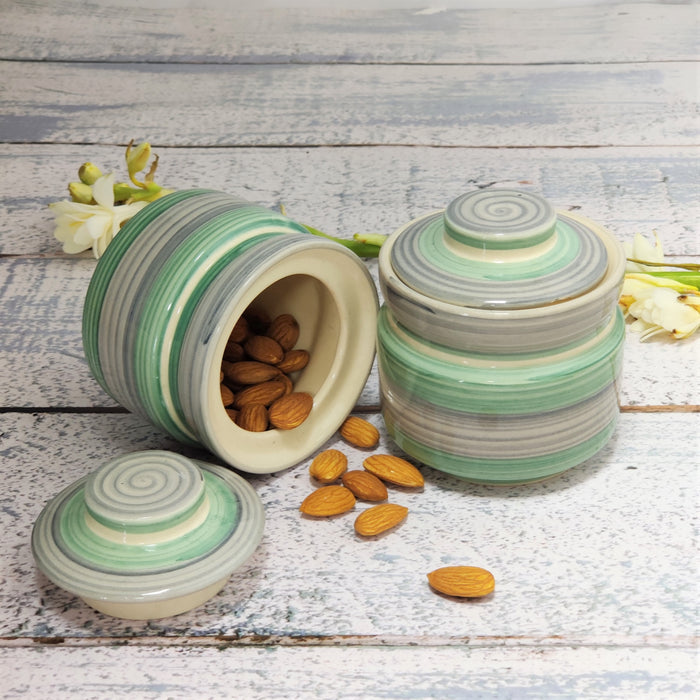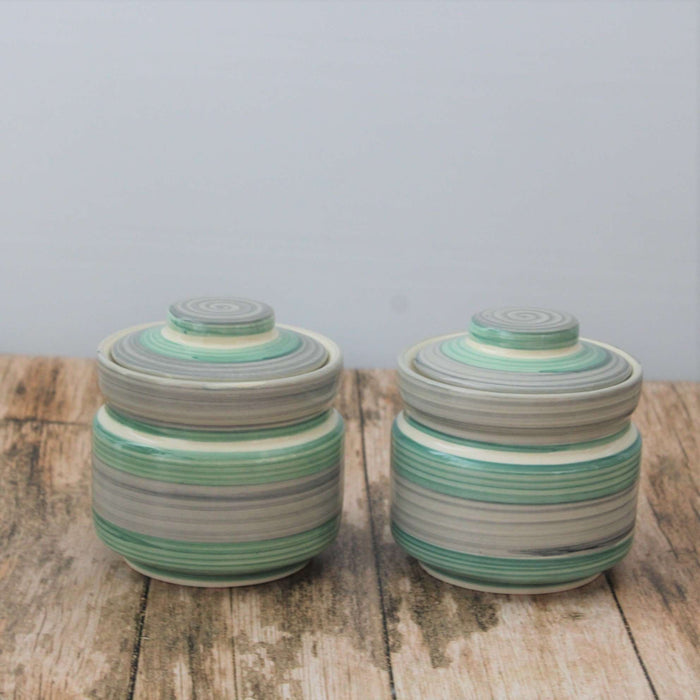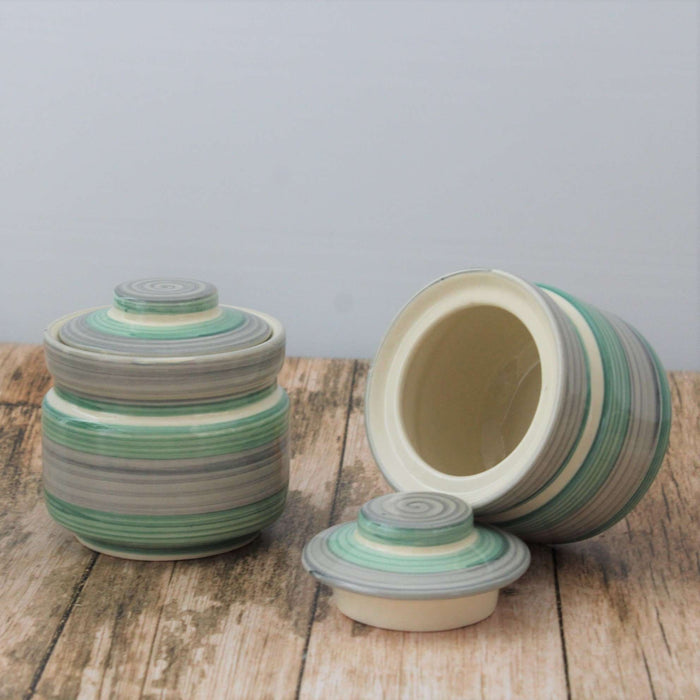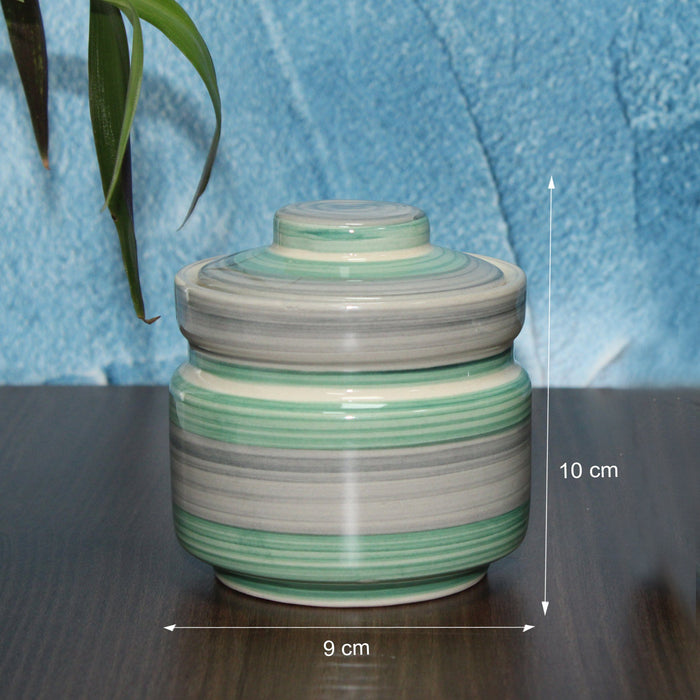 'Rings of Beauty' Set of 2 Ceramic Pickle And Chutney Jars
'Rings of Beauty' Ceramic Pickle Jar Set is handcrafted in the countryside of UttarPradesh by the potters who inherited the art from their ancestors.

The alternate dark-light circular pattern gives them a unique look.

Hand glazed and painted with Mint Dye adds a soothing piece of dinnerware on the dinning table.

The pickle jar set is a perfect fit to keep your tasty Sauces,Chutneys,Pickles. Condiments and Mouth Fresheners can also be kept in these multi-utility ceramic jars.

The clay is baked on a higher temperature to make the storage jars robust.

Tip: Wash them with a mild dish soap. Avoid using abrasive materials.

Sale Package- 2 Pickle jars, Material- Ceramic
The product is lead free and food safe. 

As this product is handcrafted there might be a slight color, painting & shape variation which is natural.