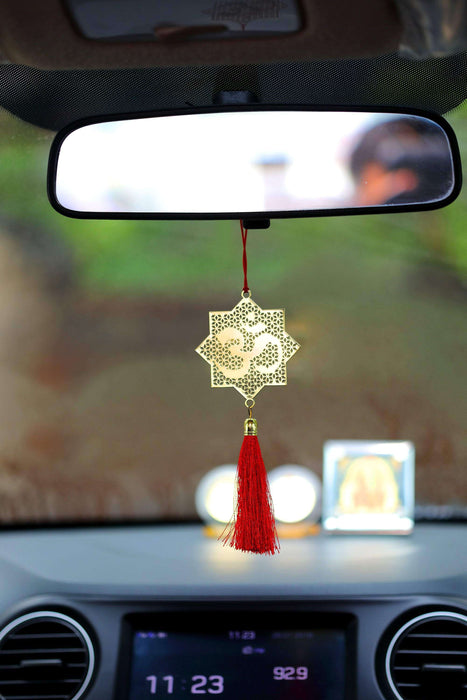 Hindu Om Symbol Brass Car Hanging Accessories
Om engraved star shaped with mesh background made with golden brass metal, The car hanging have red dori & tassel elegantly designed to add charm to your car. The design is made using engraving & cutting technique on brass metal. 
An ideal decorative for your car and gift for your friends and family.

You can choose from your favorite divine form, to bestow blessings, comfort and protection on all of your life journeys. 
Product Dimension: (Length x Width x Height) 6.6 X 0.2 X 27.3 cm