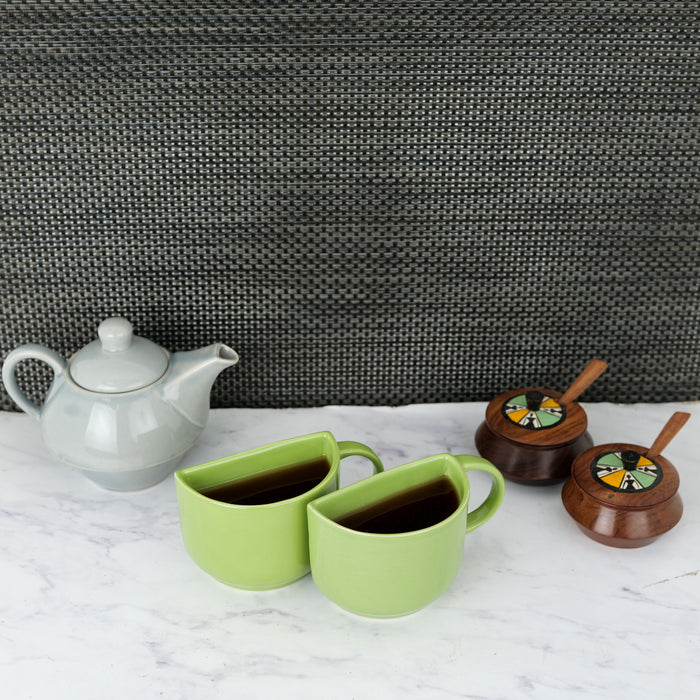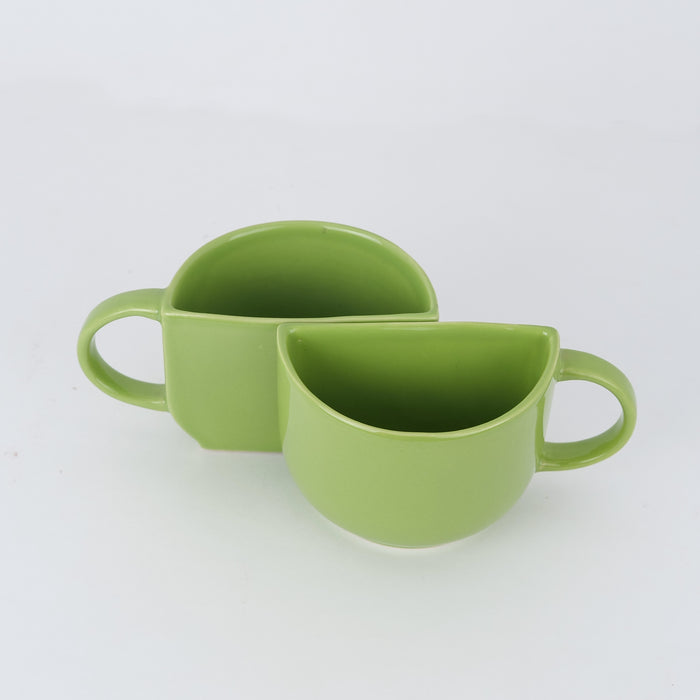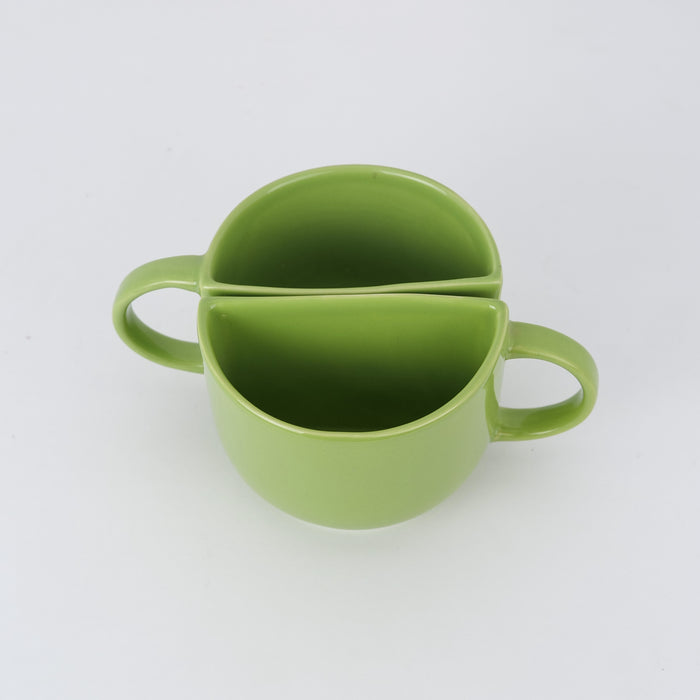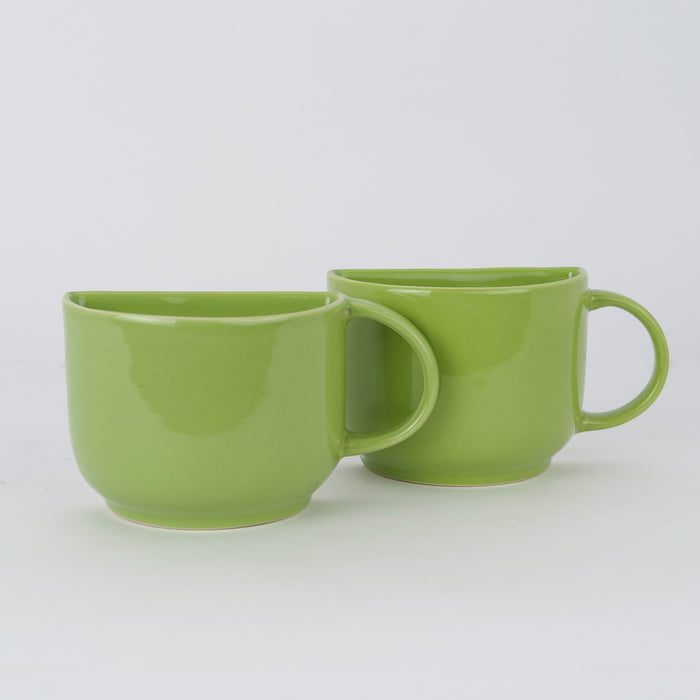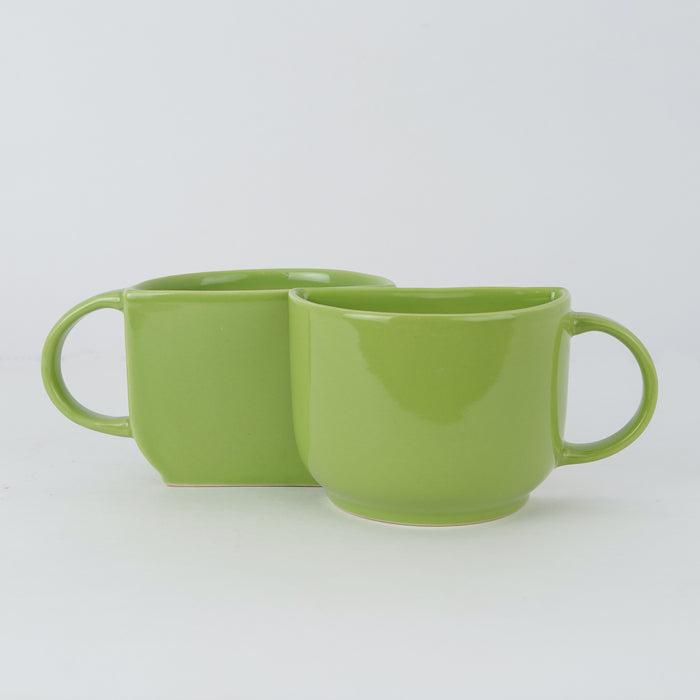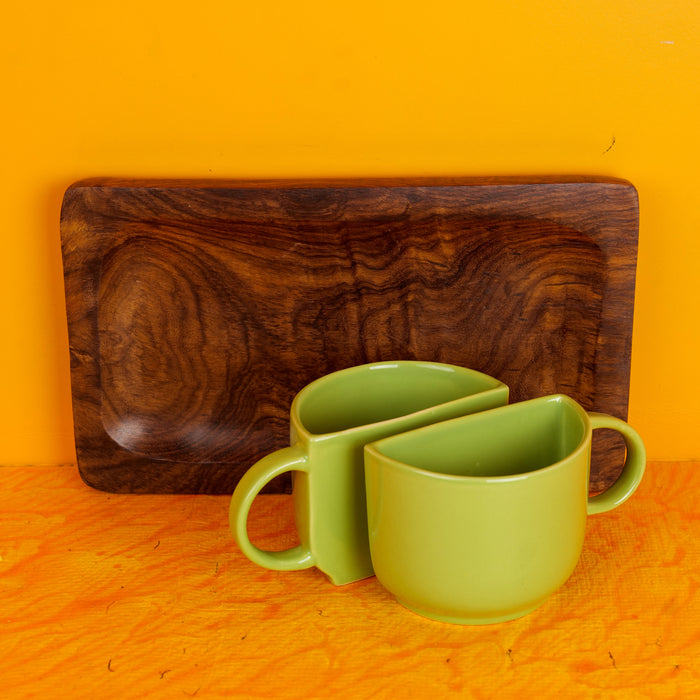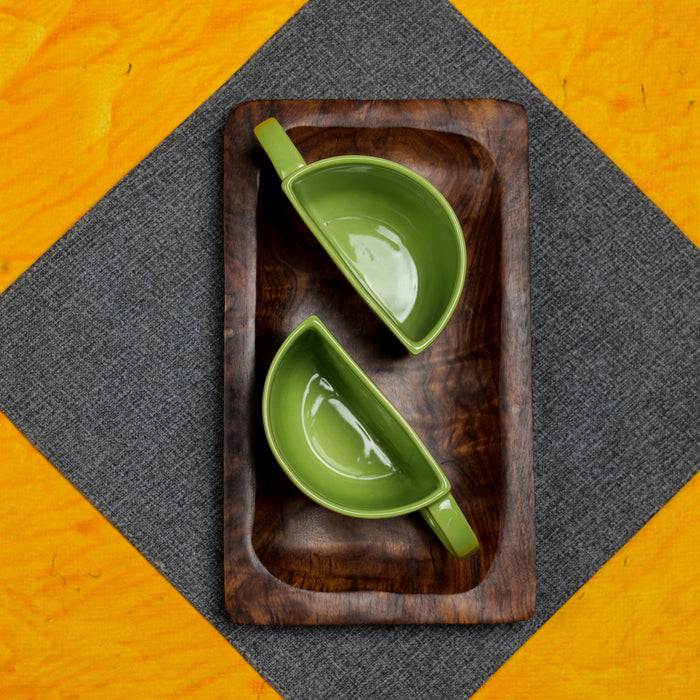 Artysta 'Half-and-Half' Ceramic Tea Cups, Set of 2
Electrify your tea and coffee breaks with these quirky 'Half-and-Half' Ceramic cups and mugs. Available in a set of 2, with each cup handcrafted in a hemispherical shape, they complete each other and come in a calm Lime Green shade. Serve beverages like espresso, green tea or hot chocolate and show off to your guests at home.
These uniquely handcrafted and trendy Ceramic half cups or half mugs are ideal for your daily green tea, hot chocolate or coffee breaks, be it at home and in office.

Hand glazed in a quirky Lime Green tone, these are stylish and easy to carry anywhere you go.

Available in 2 variations one with only cups and second with a finely polished Sheesham wood serving tray to hold them.

The thick and smooth tray can alternatively be used as a serving platter during your mealtimes or evening snacks.
Product Dimension: Tray (Length x Width x Height) 10 X 6 Inch & Cup (Length x Width x Height) 5.1 X 2.3 X 3 Inch Volume 200 ml
Care Instruction: A soft sponge and mild detergent works wonder for them.
Disclaimer: The actual product may slight vary owing to each product being handmade. It's difficult to replicate exact color/shade/art while creating the pieces.