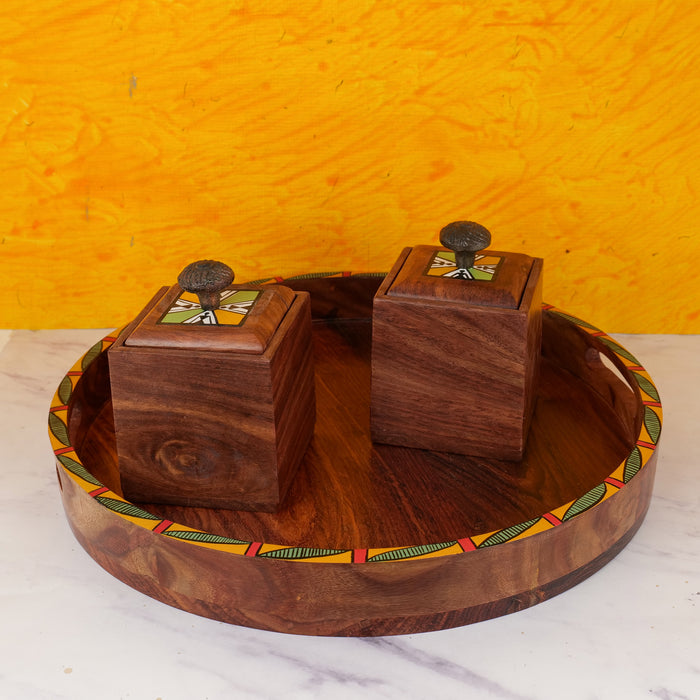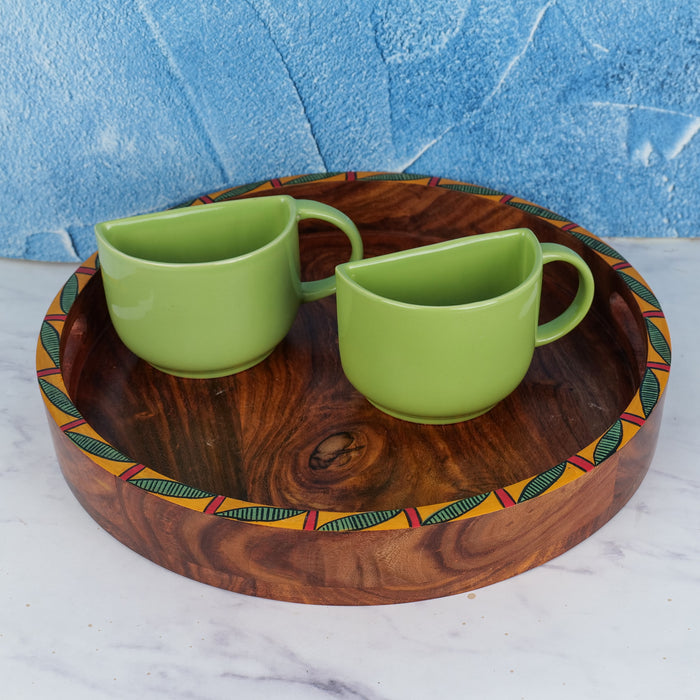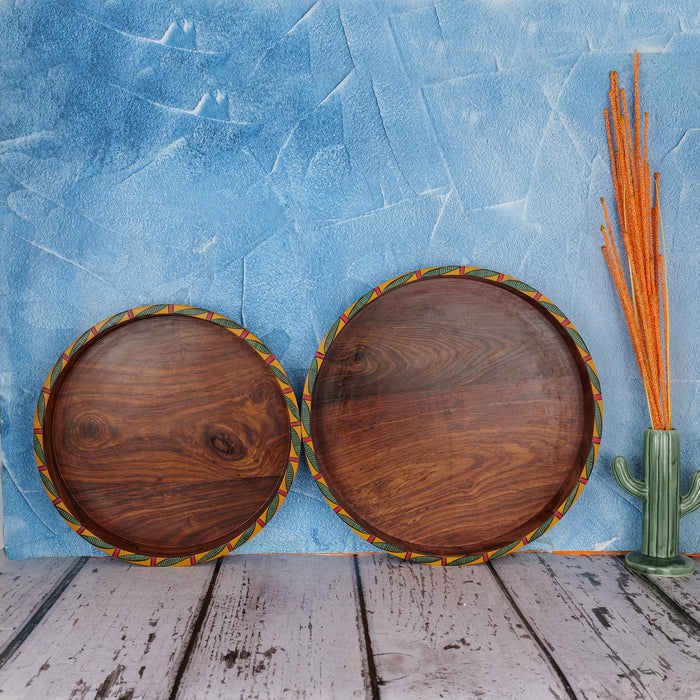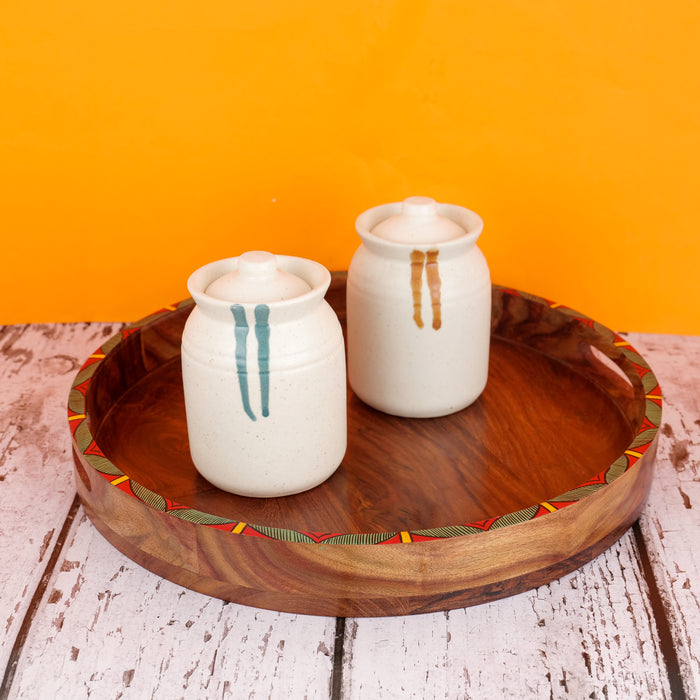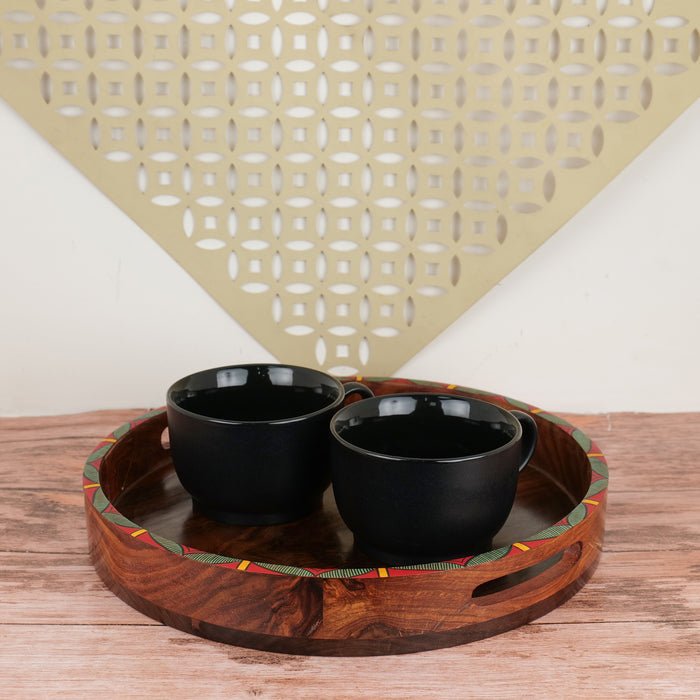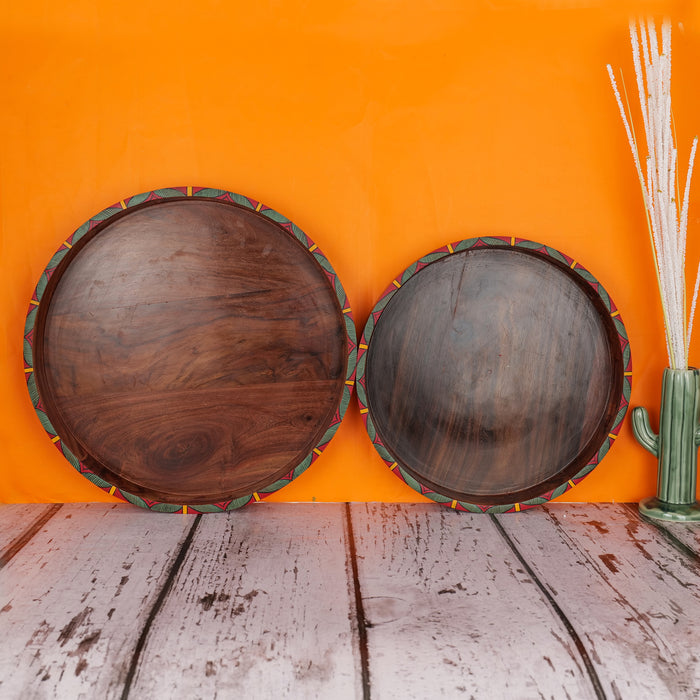 'Leafy Magnificence' Set of 2 Sheesham Wood Round Serving Trays

These beautiful nested round Sheesham wood trays are a treat to the eyes with their bright hand-painted leafy patterns on the edges along with their natural wooden texture and polished exterior. Use them daily to serve breakfast, snacks or drinks to your loved ones or use it when guests arrive! Easy to clean, manage and hold, both the trays come in different sizes and make up for a thoughtful & elegant gift for your loved ones.
This set of two round hand-painted trays is perfect for serving food, snacks, beverages, etc.

It is lovingly handcrafted in Sheesham wood whilst depicting natural wooden grains with a finely polished surface.

The edge of each tray portrays leafy folk art done by our talented artists.


Product Dimension: Big Tray (Diameter x Height) 14 X 1.7 Inch Small Tray (Diameter x Height) 12 X 1.7 Inch 
Care Instruction:- Maintenance for tray is hassle free just wipe with a soft cotton cloth.
Disclaimer:- The actual product may slight owing to each product being hand made. Its difficult to replicate exact color/shade/art while creating the pie