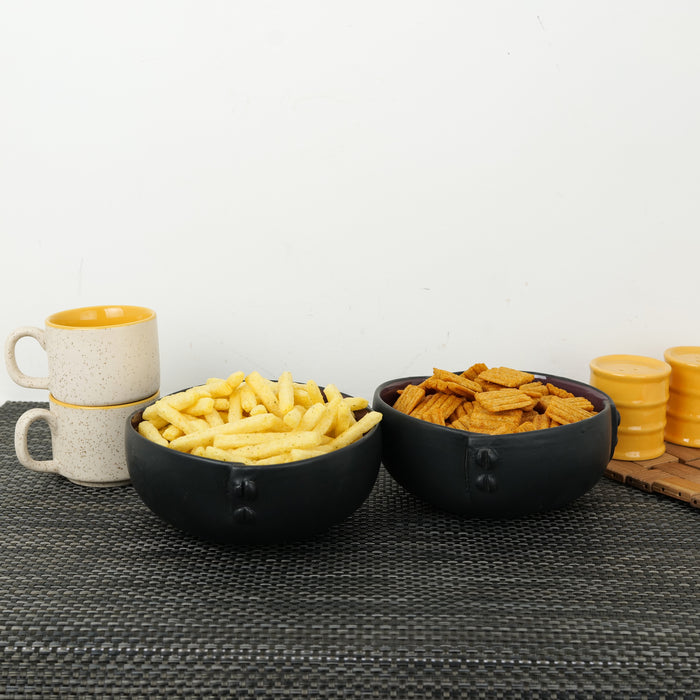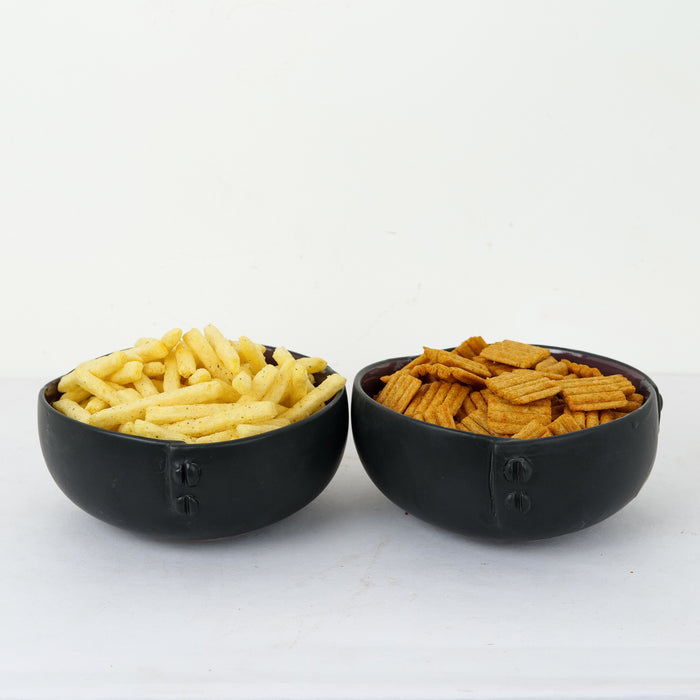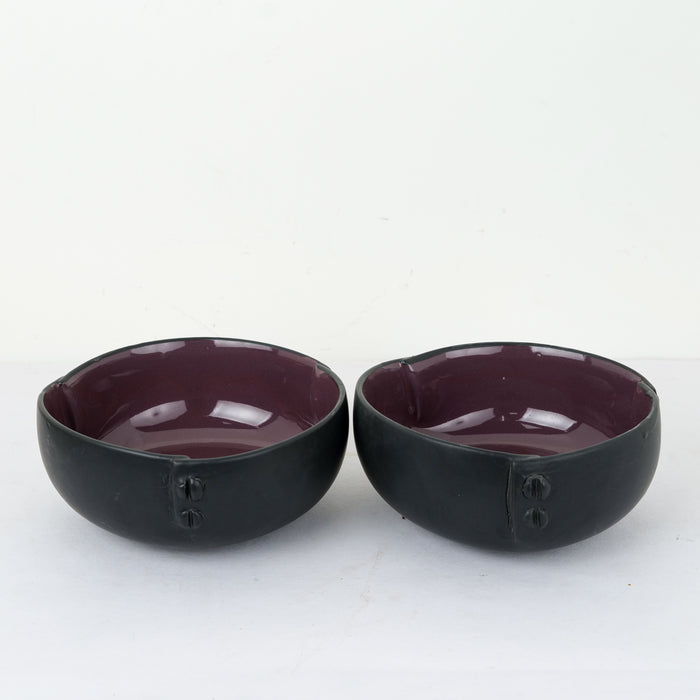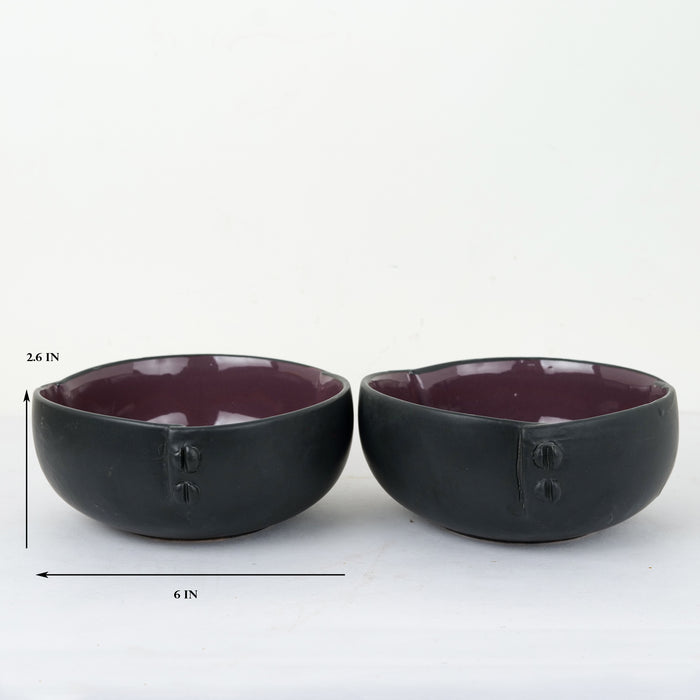 'Button on Top' Black and Purple Ceramic Serving Bowl, Set of 2
This piece offers simplicity with its minimalistic yet convenient design. The dual color combination of black and purple with two crafted buttons on each side add elegance to your dining. 

A ceramic bowl that can be used as a salad bowl, soup bowl or curry bowl and for serving snacks, fruits or desserts and can also be used for baking and grilling.
These bowls are handmade and hand-painted and are microwave and dishwasher safe.

Package Content - Set of 2 Ceramic Serving Bowls.
Product Dimension:- (Dia x Height) 6 X 2.6 Inch
Disclaimer:- The size/ shape or design of the actual product may slightly vary from the shown image owing to each product being hand made. It's difficult to replicate exact color or shade of the product while creating pieces.
Care Instruction:- Use mild detergent and avoid using abrasive material to clean.