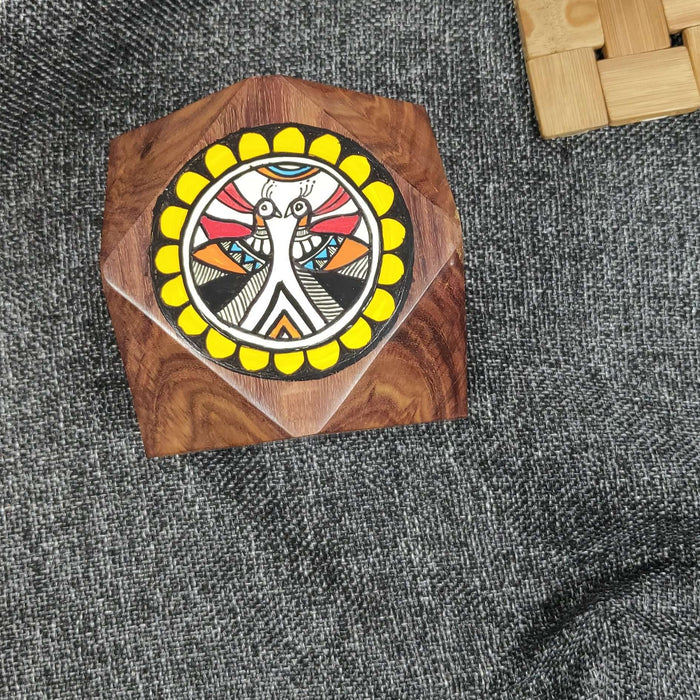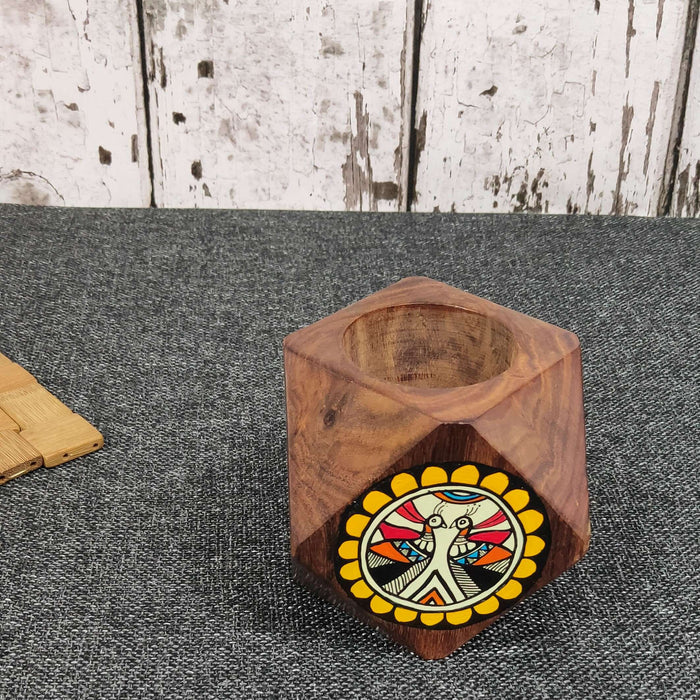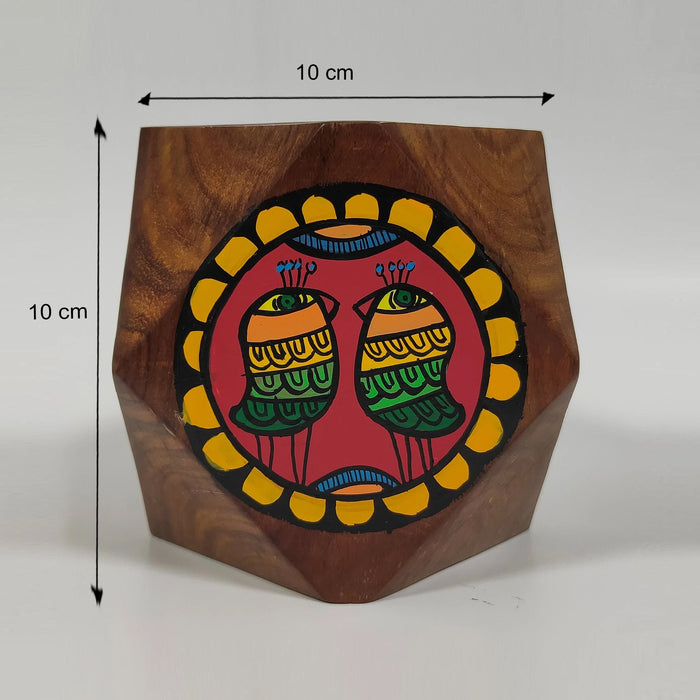 'Dancing Peacock' Wooden Hexagonal Cutlery Cum Pen Holder
Introducing our exquisite Wooden Handpainted Cutlery Holder cum Pen Holder, a versatile and stylish addition to your home or office decor. Crafted with care and featuring beautiful handpainted designs, this holder seamlessly combines functionality with artistic elegance. Whether you need a practical storage solution for your cutlery or a convenient pen holder for your desk, this multipurpose organizer is designed to meet your needs.
Product Dimension: (Length X Width X Height) 10 X 10 X 10 cm & Package Content: Single Pen Holder
Care Instruction:- Just wipe with soft dry cloth and handle with love and care
Disclaimer:- The size/ shape and/or design of the actual product may slight owing to each product being hand made. Its difficult to replicate exact color/shade/art while creating the pieces.