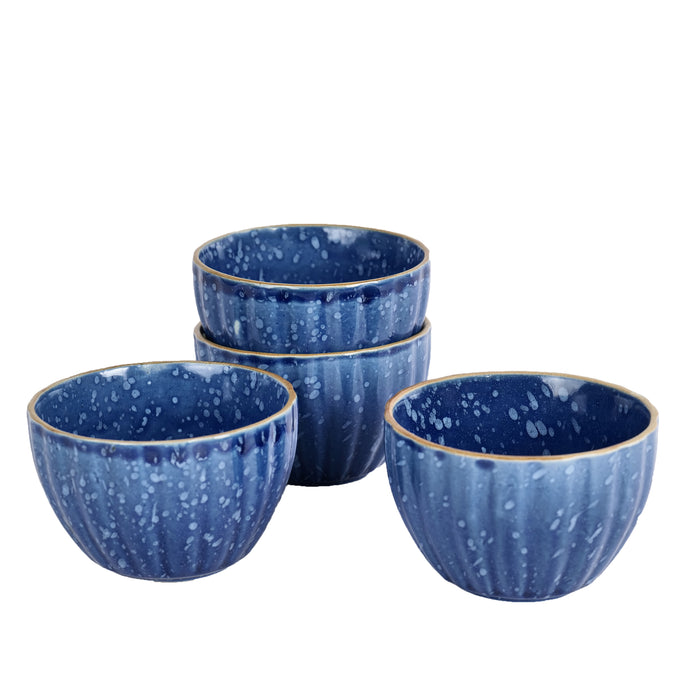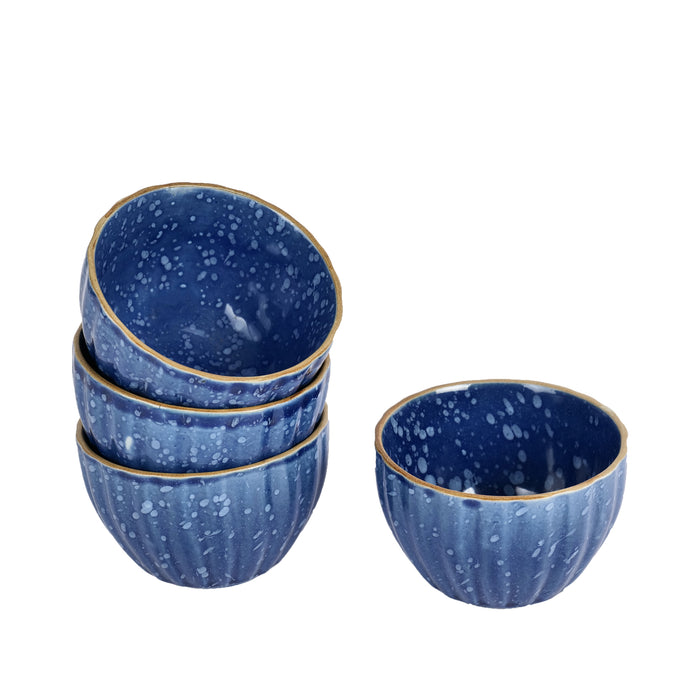 'Sprinkled Ridges' Ceramic Veg Serving Bowls (Set of 4, 300 ML)
Sprinkle some fun in your daily life with this set of 4 Ceramic serving bowls that will help you serve snacks & starters such as namkeen, cookies, fruits, dry fruits, candies, soups, noodles, pasta, desserts, fruits, salads or rice to your guests and loved ones. These bowls come in a deep blue shade with a speckled & ridged texture and makeup as unique crockery gifts for special events.
These can also be used for eating starters such as soups, noodles, pasta, desserts, fruits, salads or even rice.

It comes with a ridged surface that is elegantly hand glazed in dark blue & sprinkled with lighter spots making it a masterpiece.
Product Dimension:- (Length x Width x Height) 4.2 X 4.2 X 2.8 Inch
Care Instruction:-
Wash gently with a mild detergent.

Do not use any abrasive substances while washing.
Disclaimer:-
Please refer to the dimensions in the image.

The bowls are Microwave, Oven, Freezer & Dishwasher safe.

There may be a slight variation in the glazing, color or finish of the bowls as the glazing is done inside the furnace at a very high temperature to make the product solid and strong.