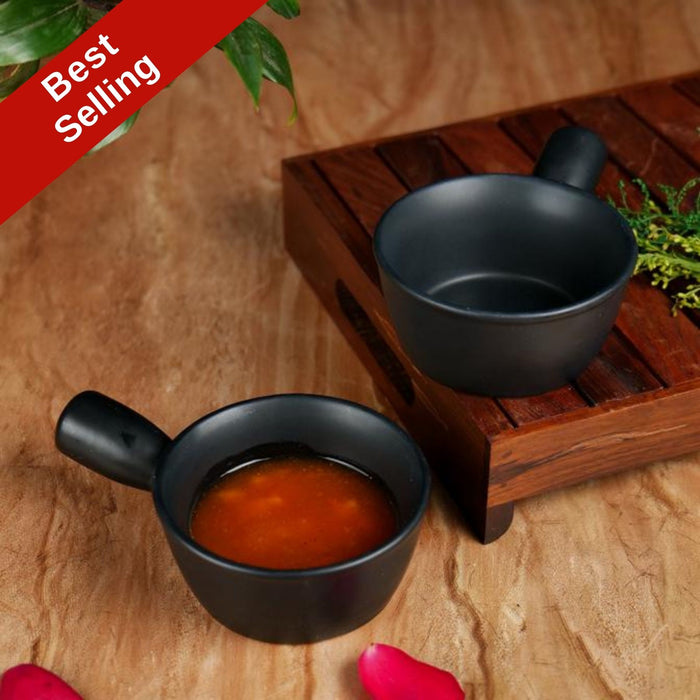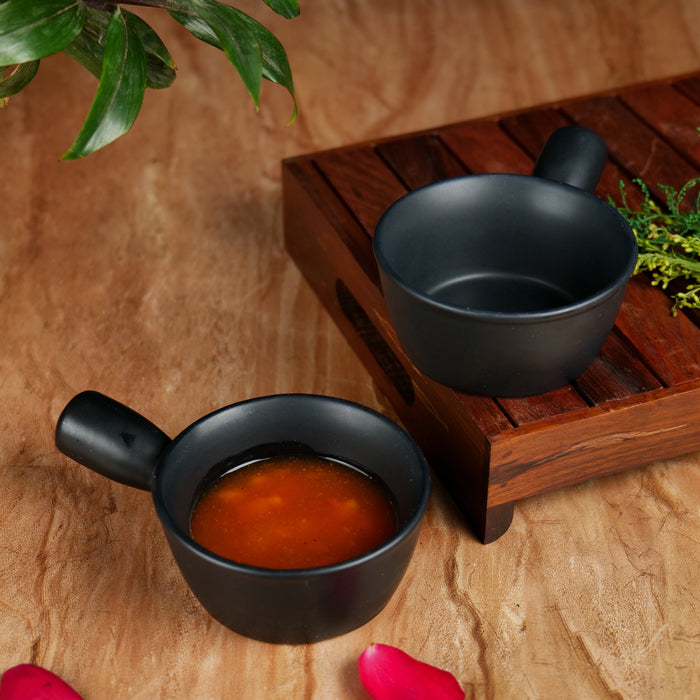 'Matte Black Pans' Ceramic Chutney & Sauce Dip Bowls (Set of 2, 150 ml)
Make your every day more exciting with this pure black hand glazed set of dip bowls, handcrafted for you in solid Ceramic with a completely matte finish & an effective handle at one end. Be it during breakfast, snacks, other mealtime or with guests, these two dusky beauties can help you serve sauces, chutneys, curd, etc. to your loved ones.
This handcrafted studio pottery dip bowl set will help you dip your breakfast or evening snacks, chips, meal starters, paranthas, bread, etc into sauces, chutneys, butter, curd, etc.

Both the bowls come with a smooth black surface in matte finish and an easy-to-hold handle.
Product Dimension:- (Length x Width x Height) 5.5 X 3.8 X 1.9 Inch
Care Instruction:-
Wash gently with a mild detergent.

Do not use any abrasive substances while washing.
Disclaimer:-
Please refer to the dimensions in the image.

The mugs are Microwave, Oven, Freezer & Dishwasher safe.

There may be a slight variation in the glazing, color or finish of the bowls as the glazing is done inside the furnace at a very high temperature to make the product solid and strong.