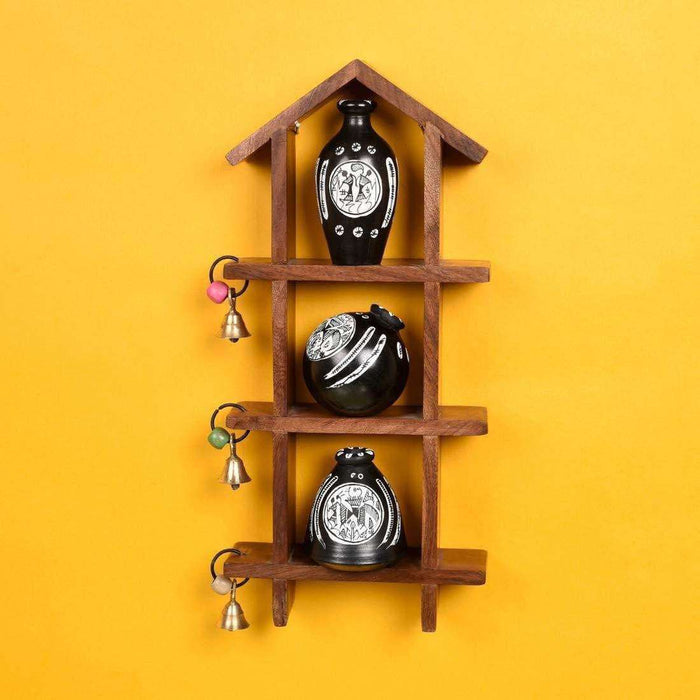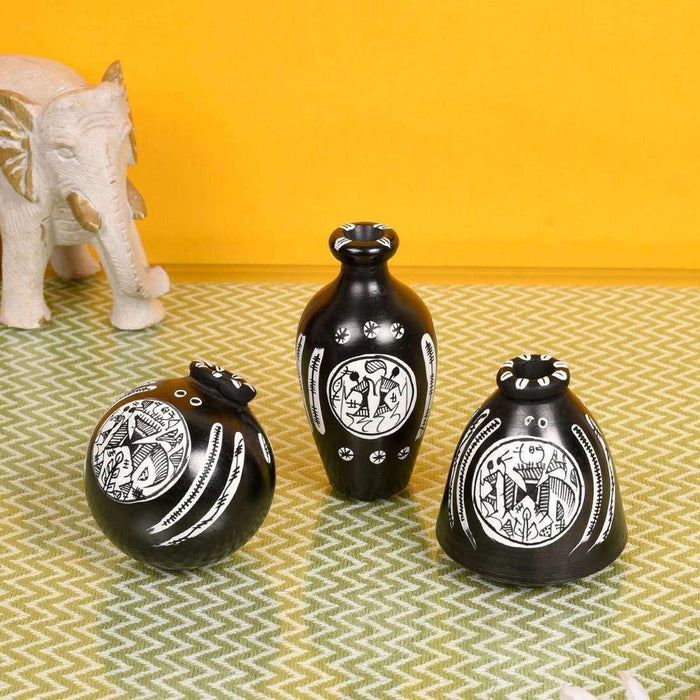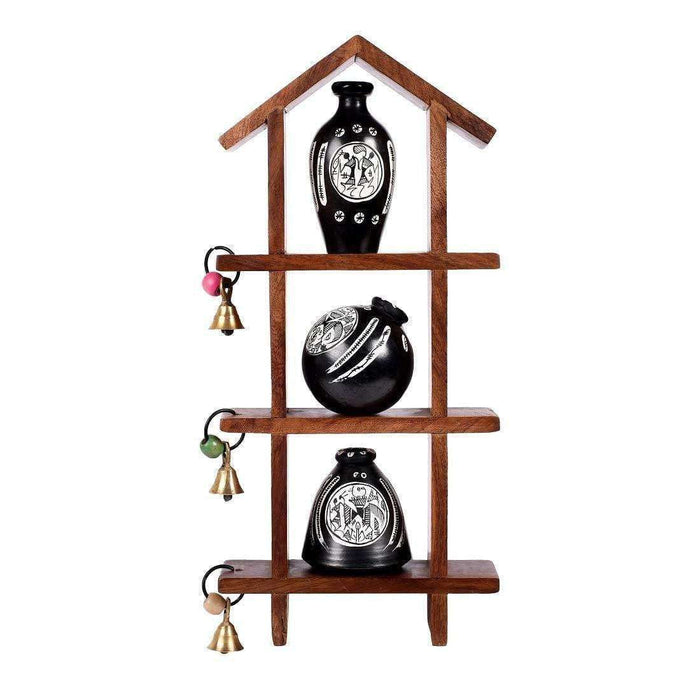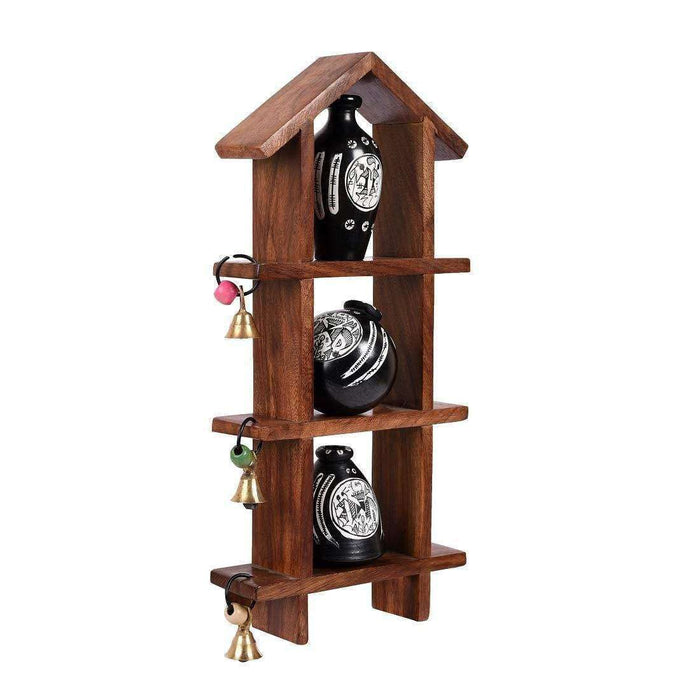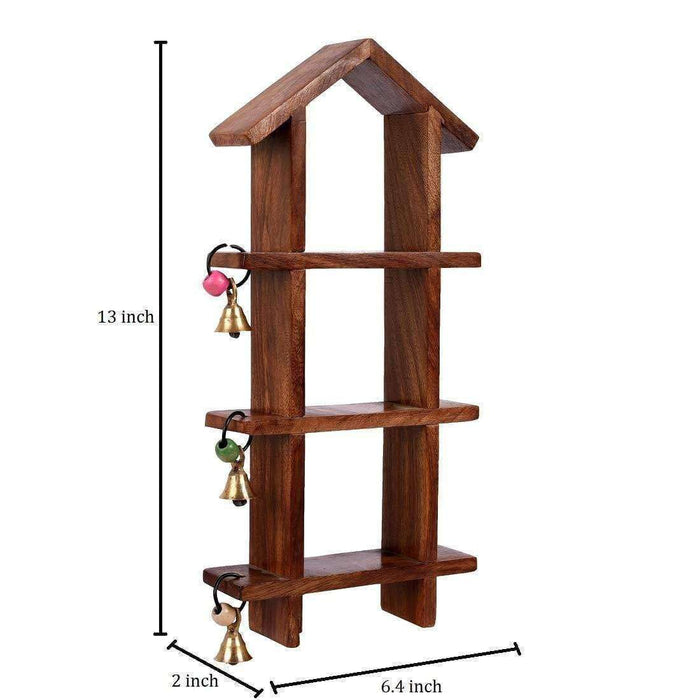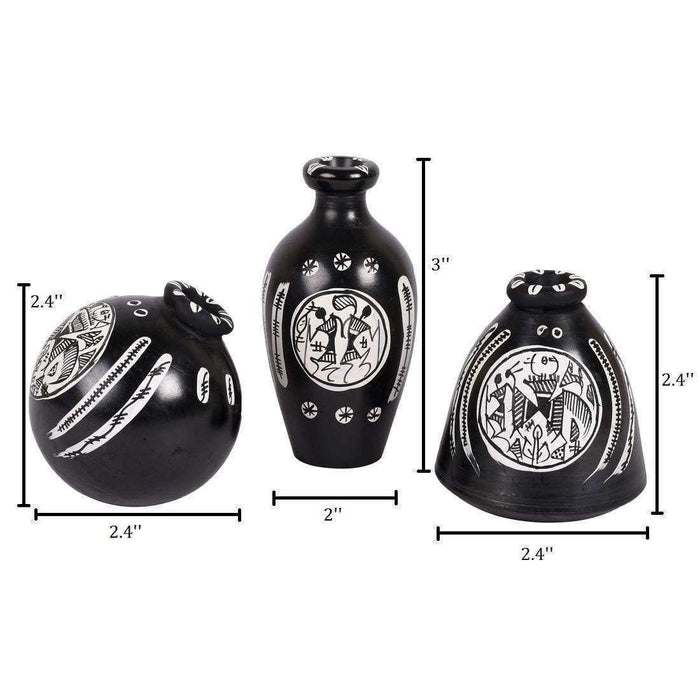 Wall Mounted Wooden Shelves With Decorative White Terracotta Mini Pots
A stunning wooden wall shelf, beautifully adorned with brass bells and paired with elegant black terracotta pots. This shelf is the perfect addition to any room in your home, adding a touch of sophistication and style to your décor. In addition to the elegant black color, the terracotta pots included with this wooden wall shelf are also hand-painted using traditional Warli art. This adds a unique and artistic touch to the overall design, making it a truly one-of-a-kind piece.
Product Dimension: Wall Shelf (LXWXH) - (6.5 x 2 x 13) Inch and Pot 1 - (LXWXH) - (2.4 x 2.4 x 2.4) Inch, Pot 2 - (LXWXH) - (3 x 2 x 2) Inch, Pot 3 - (LXWXH) - (2.4 x 2.4 x 2.4) Inch
Installation: Easy to install, this shelf can be mounted on any wall in your home, making it a versatile and practical addition to your décor.