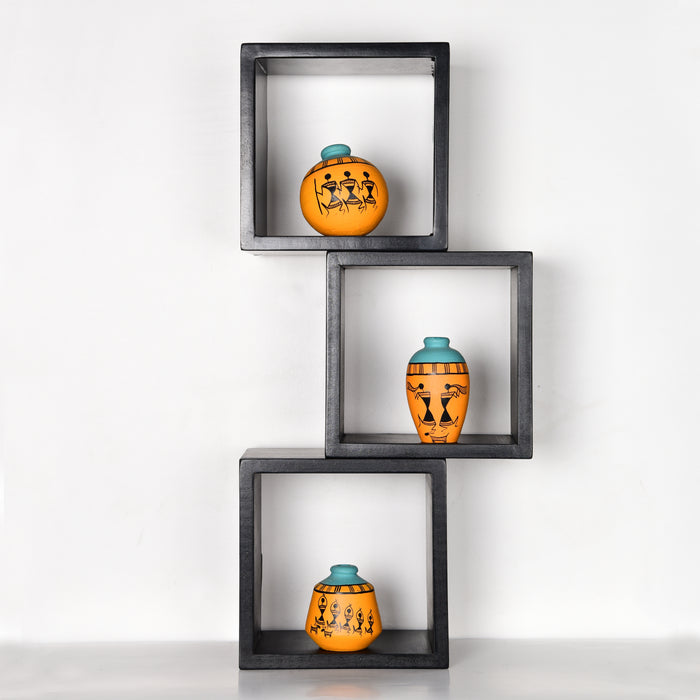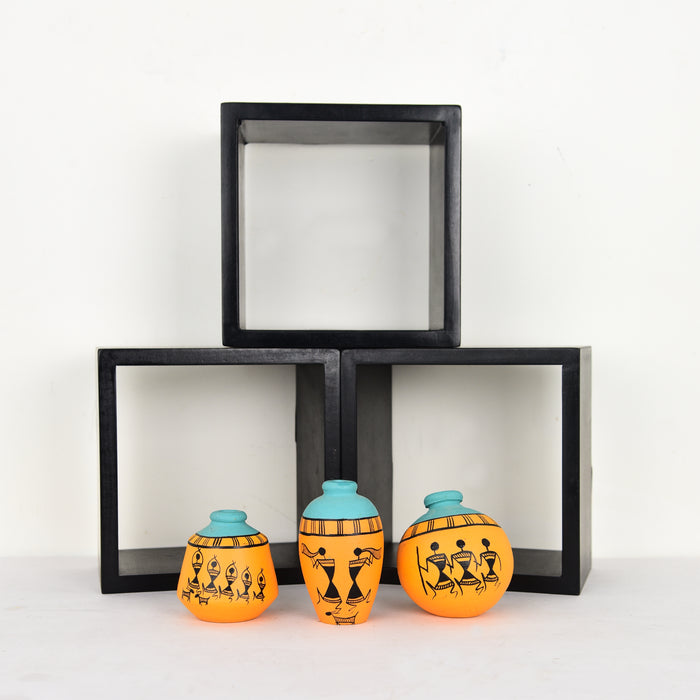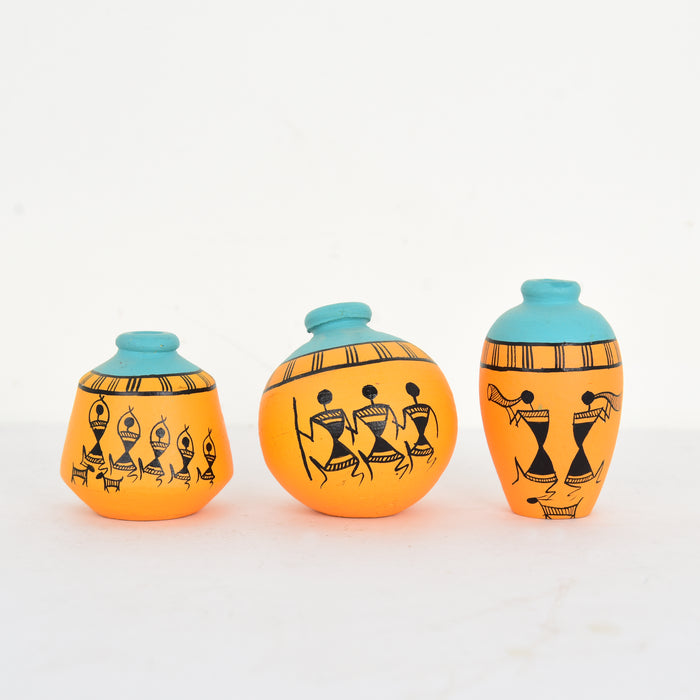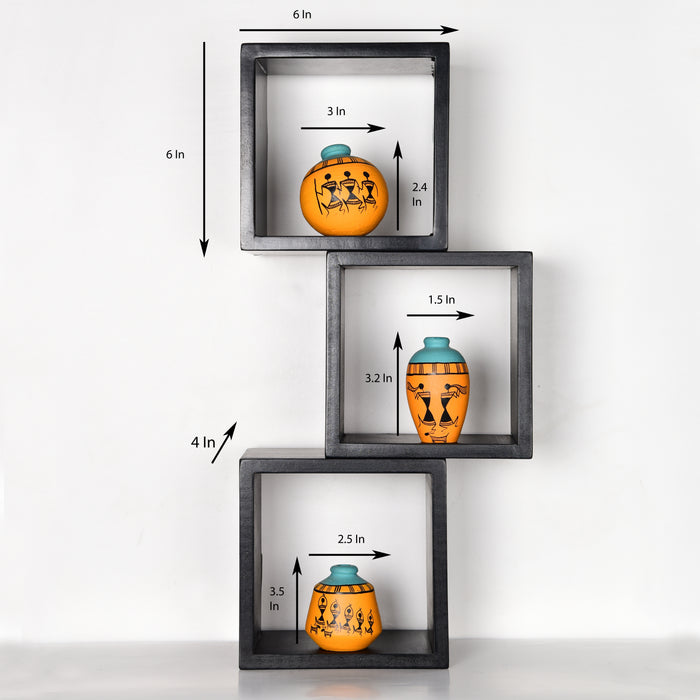 'Art of Life' Wall Mounted Wooden Shelves With Terracotta Pots In Mustard Color
This classy wall shelf has been made to add life to your wall and can be hung on the wall to display any range of decorative, sculptures, vases, Idols , mementos, collectibles or other items.
Decorate your home with beautiful wooden wall showcase with multicolored hand painted 'Warli' assorted set of 3 pots.
The decorative terracotta pots has been diligently handcrafted by proficient artisans from inside India using various traditional techniques.
As this product is handcrafted there might be a slight color or design variation, which is natural and hence makes the product unique.
Product Dimension:
Frame (LXWXH) (6x6x4), Terracotta Pots 1 (H x Dia)= (3.2x1.5) , Pot 2 (H x Dia) = (2.4x3), Pot 3 (H x Dia) = (3x2.5) Inches | Color : Mustard
Package Content: 
Three square shaped Frames made with MDF and Three decorative hand crafted and hand painted terracotta pots.