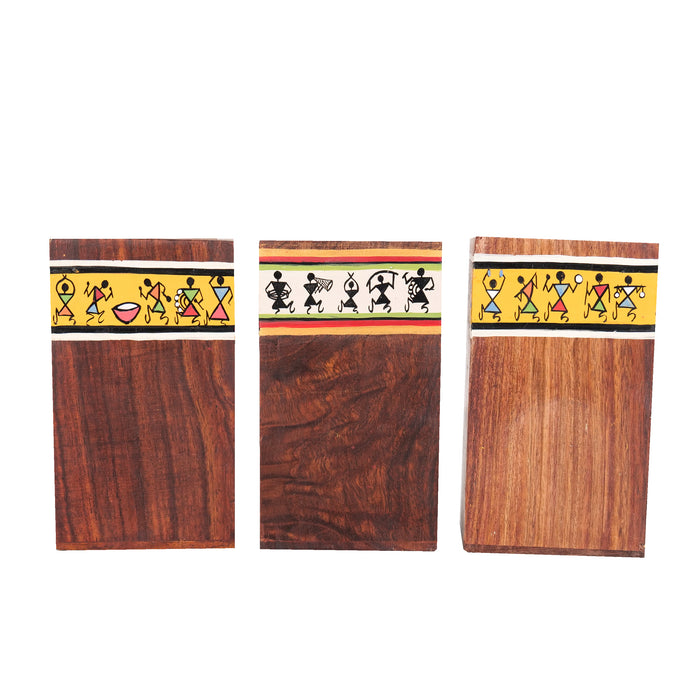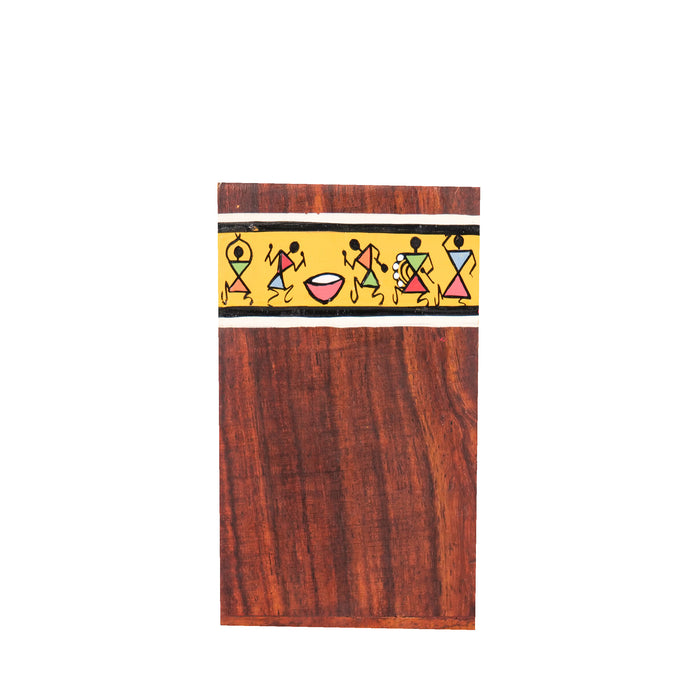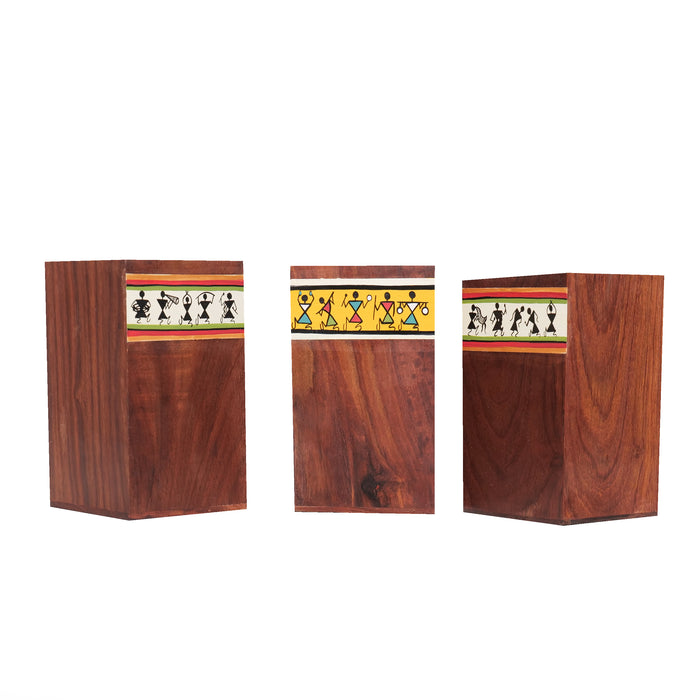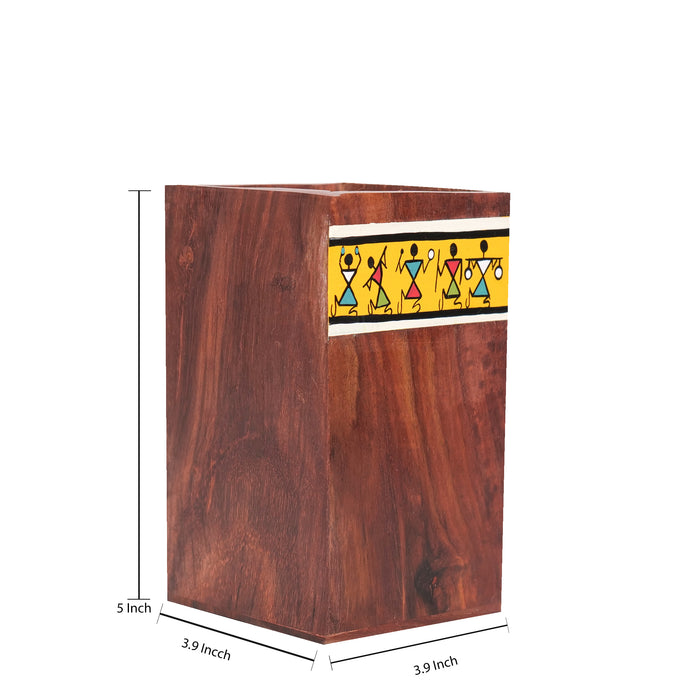 'Warli Trio' Wooden Cutlery Cum Stationary Holder, Set of 3
Classic charm, chic style and the rustic vintage appeal coupled with hand painted abstract depictions, these wooden jars are perfect for cutlery and stationery alike. Be it your cozy dining space or your ardent study, it'll surely find it's relevance, lending elegance and a special appeal. Made of Sheesham wood these handmade pieces match the ethnic looks with the modern styles. 
This cutlery holder comes in set of 3 and it has got its unique design from the intricate craftsmanship of Indian artisans perfect to organize your spoons, forks and knives or stationaries.
The multi-utility organizer can not only be used as cutlery holder it can also serve as a pen stand or a decorative vase.
Club this with other dining accessories to enrich the experience.
Product Dimension:- Single Holder - (Length X Width X Height) 3.9 X 3.9 X 5 Inch
Care Instruction:- Handle with care, remove the dust gently with dry soft cloth
Disclaimer:- The painting is done on only one side of the holder and the actual product may slight owing to each product being hand made. Its difficult to replicate exact color/shade/art while creating the pieces.