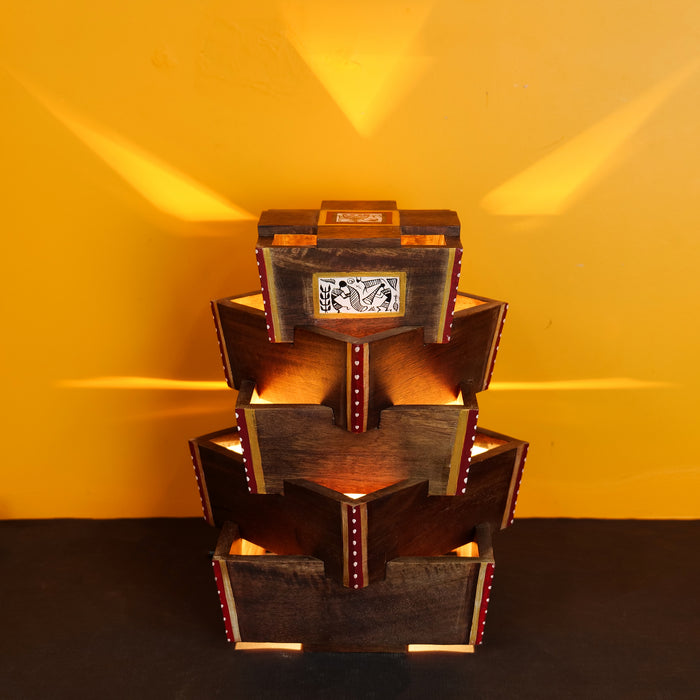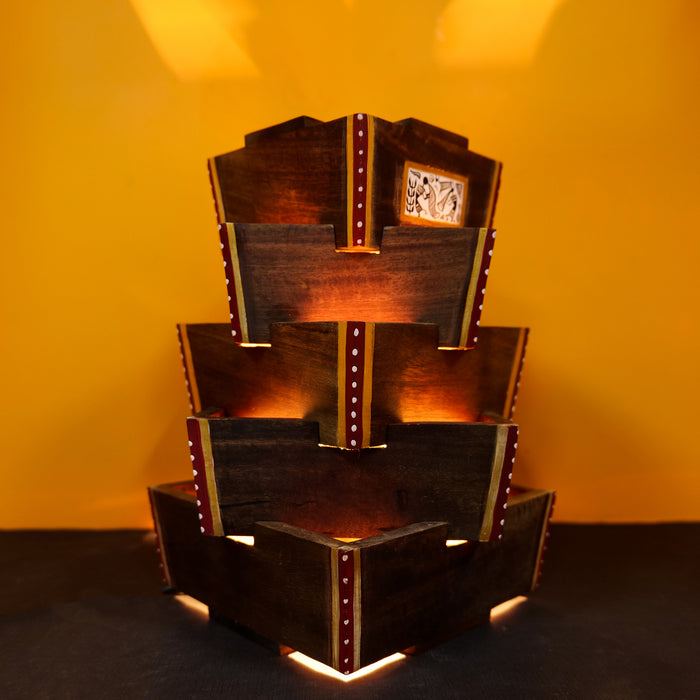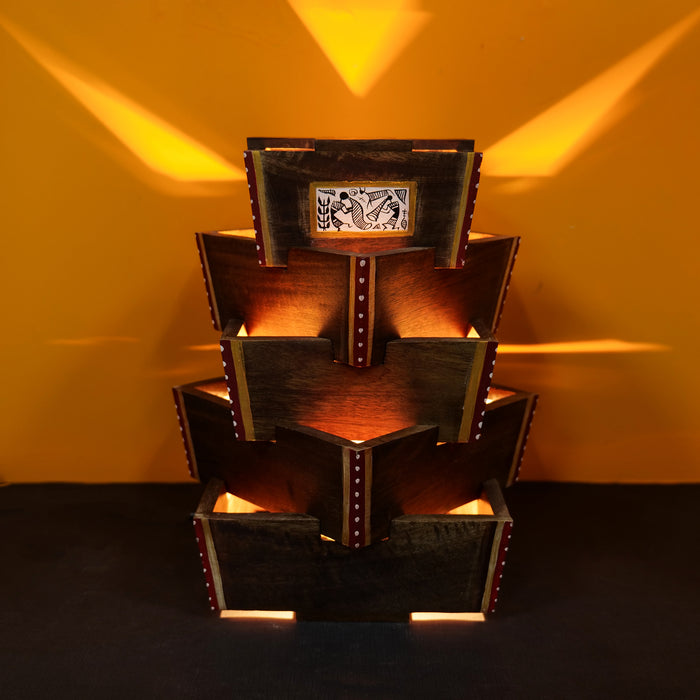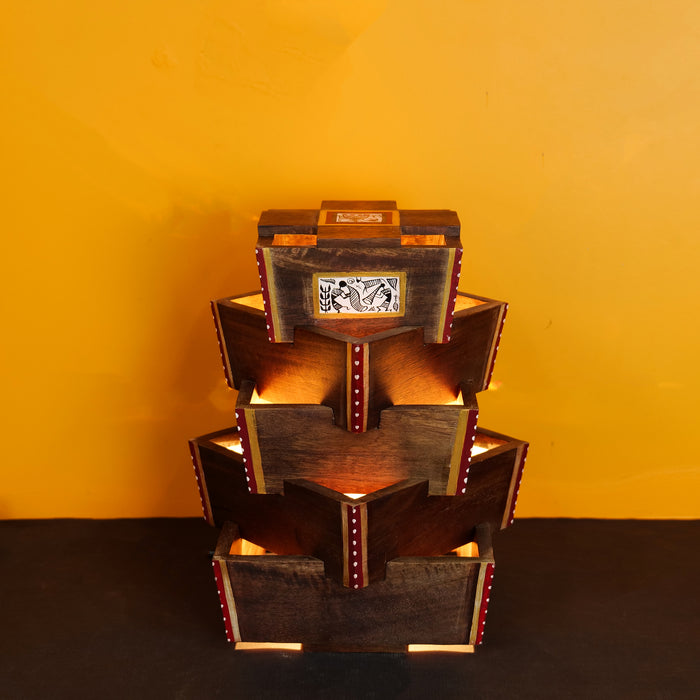 'Tribal Cascading' Wooden Table Lamp (Brown, 10.5 Inch)
Explore our range of beautiful and traditional bedside table lamps. The 'Tribal Cascading', consisting of a wooden lamp which is wondrously handcrafted by artisans representing a Zig-zag structure because of hand carved blocks stacked on each other.
displays a wonderfully hand-painted Warli & Madhubani art with a dotted pattern on its body with tints of White & Red here and there along with a natural finish.
Its uniqueness stems not only from its design but also the fact that it the blocks are removable and the height is adjustable. It also works as a decorative showpiece for your table.
Product Dimension: (Length X Width X Height) 6.5 X 6.5 X 10.6 Inch 
Disclaimer: Base is made with wood. Bulb not included

Handle with care.

Gently wipe with a soft dry cloth to remove dirt.