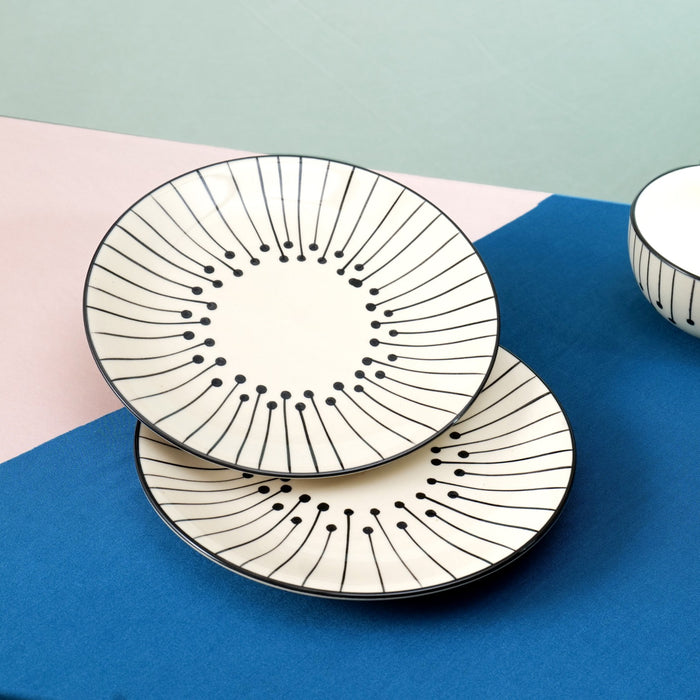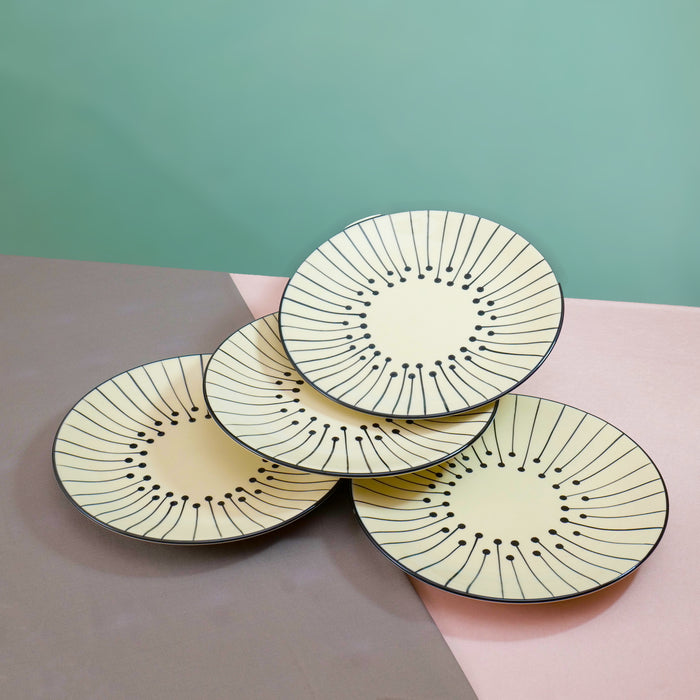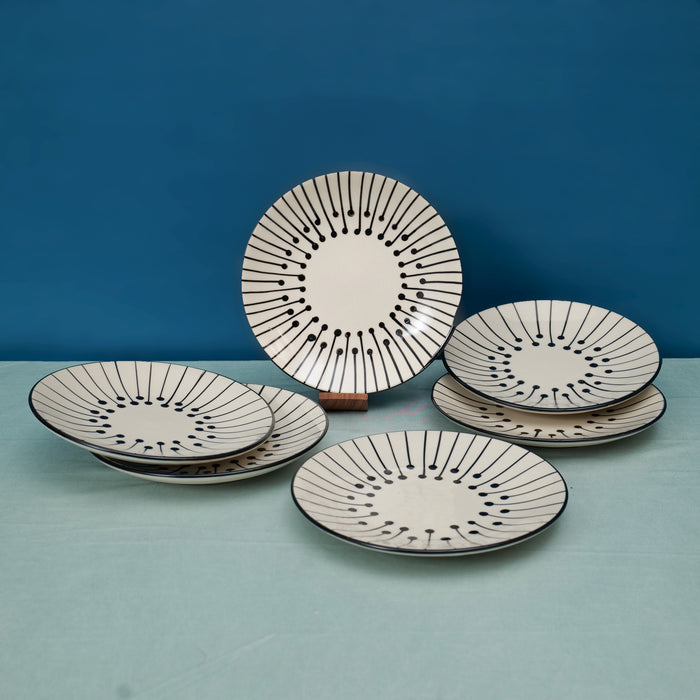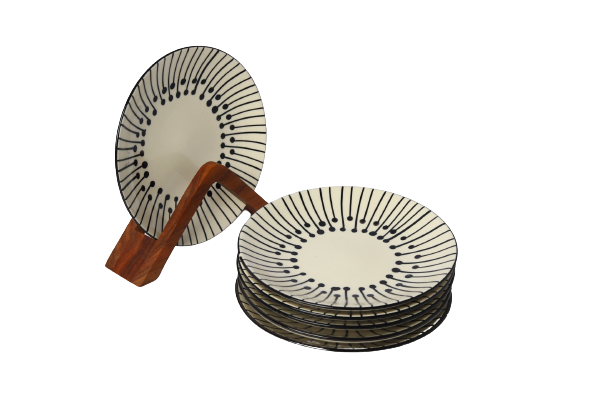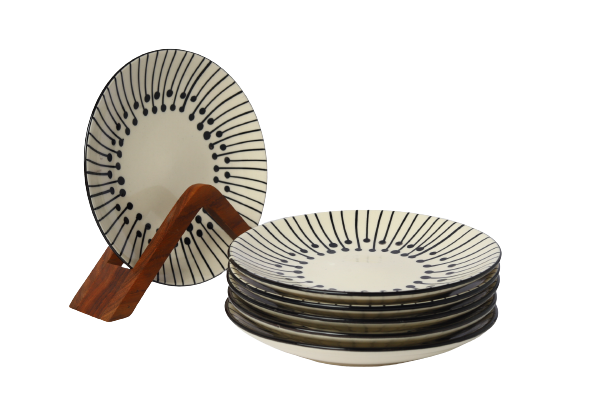 'Dripping Lines' Ceramic Studio Pottery Dinner Plates 10 Inch
Introducing our exquisite ceramic dinner plates in a captivating off-white color with elegant black dropping lines. These handmade masterpieces effortlessly blend simplicity with sophistication, adding a touch of modernity to your dining experience. Each plate is meticulously crafted by skilled artisans, showcasing exceptional attention to detail and craftsmanship. The soft off-white hue provides a timeless backdrop, while the striking black dropping lines create a contemporary and artistic flair.
These handmade treasures seamlessly combine style, versatility, and practicality. Elevate your dining ambiance and impress your guests with these exquisite dinner plates. With their understated charm and contemporary design, they are the perfect addition to any culinary setting.
Product Dimension:- (Dia x Height) 10 X 1.2 Inch
Care Instruction:-
Wash gently with a mild detergent.

Do not use any abrasive substances while washing.
Disclaimer:-
Please refer to the dimensions in the image.

The plates are Microwave, Oven, Freezer & Dishwasher safe.

There may be a slight variation in the glazing, color or finish of the plates as the glazing is done inside the furnace at a very high temperature to make the product solid and strong.