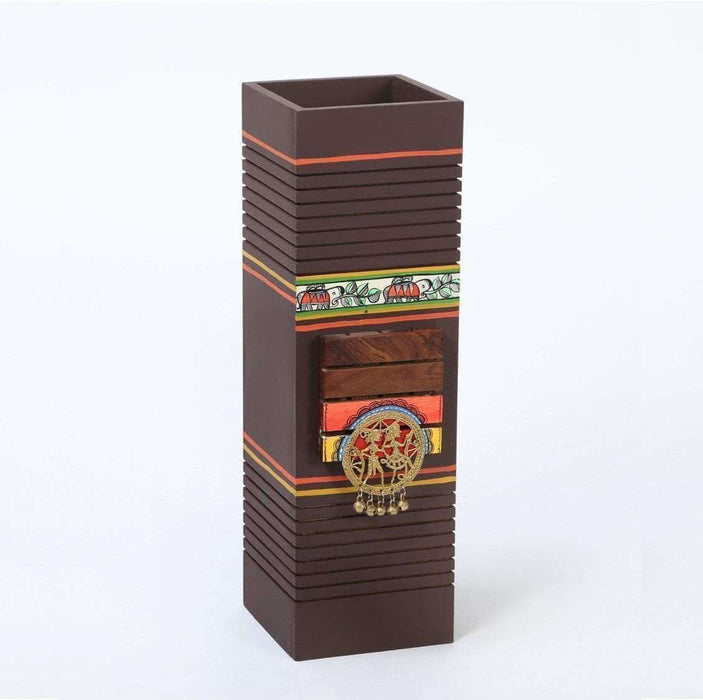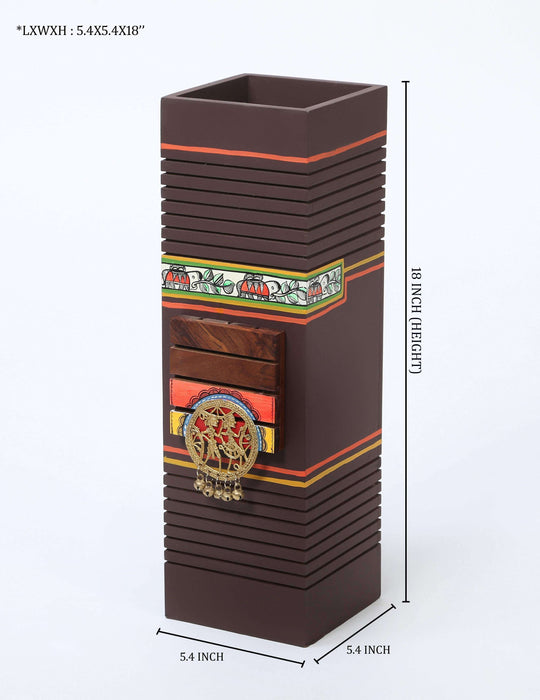 'Madhubani Cuboid' Hand-painted Wooden Flower Vase With Dhokra Art
Use this voguish handcrafted wooden flower pot vase for keeping artificial flowers and for embellishing your living room, bedroom, office floors, etc. This floor or corner vase which comes in a cuboidal shape is adorned with a finely polished Dhokra Brass figurine at the front whilst depicting Madhubani hand-painted elephants and leaves and is suitable to be used as a gift for festivals and other occasions. Buy this decorative vase to fill out the empty spaces of your interiors and to add a traditional touch to it.

Ideal to be used as corner or floor vase for holding artificial flowers.

Also acts as a classic room decorative showpiece and as a festive or housewarming gift for your loved ones.

Beautifully hand-painted by our artisans depicting the popular Warli art that originated from the tribal regions of Maharashtra, India.

Also represents the wonderful Dhokra art made by the tribes of West Bengal, India.
Product Dimension:-  (Length x Width x Height) 5.4 x 5.4 x 18 inch

Care:  just wipe with dry soft cotton cloth and handle with love and care.
Disclaimer: The size/ shape and design of the actual product may slight vary owing to each product being hand made. Its difficult to replicate exact color/shade/art while creating the piece.