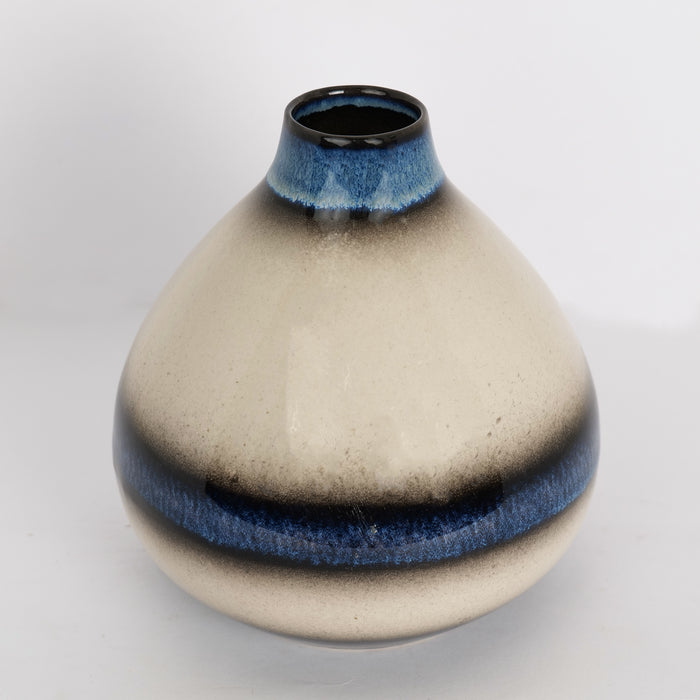 'Mid Night Sky' Ceramic Decorative Flower Vase For Home Decor
Introducing our stunning ceramic vase in goblet shape, featuring a mesmerizing blend of blue and black hues on a pristine white base. This vase is a true masterpiece, crafted with meticulous attention to detail and designed to enhance the beauty of any space.
The goblet shape of the vase lends an elegant and sophisticated look, while the swirling blue and black hues add a touch of mystique and drama. The white base provides the perfect canvas for these colors to pop and create a striking contrast that is sure to catch the eye.
Product Dimensions:- Height - 6.5 In x Dia - 6 Inches
Care Instructions:- Just wipe with a soft dry cloth and handle with love and care
Disclaimer:- suitable for natural flower, the actual product may slight owing to each product being hand made. It's difficult to replicate the exact color/shade/art while creating the pieces.