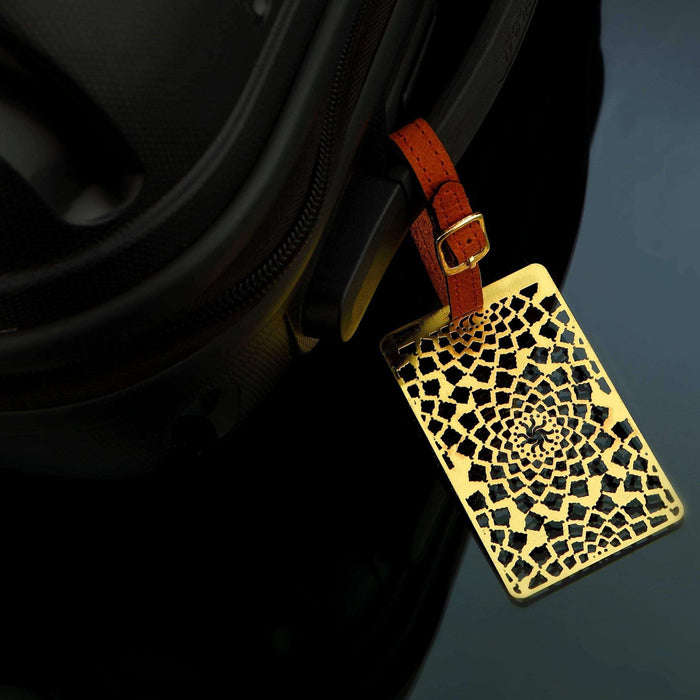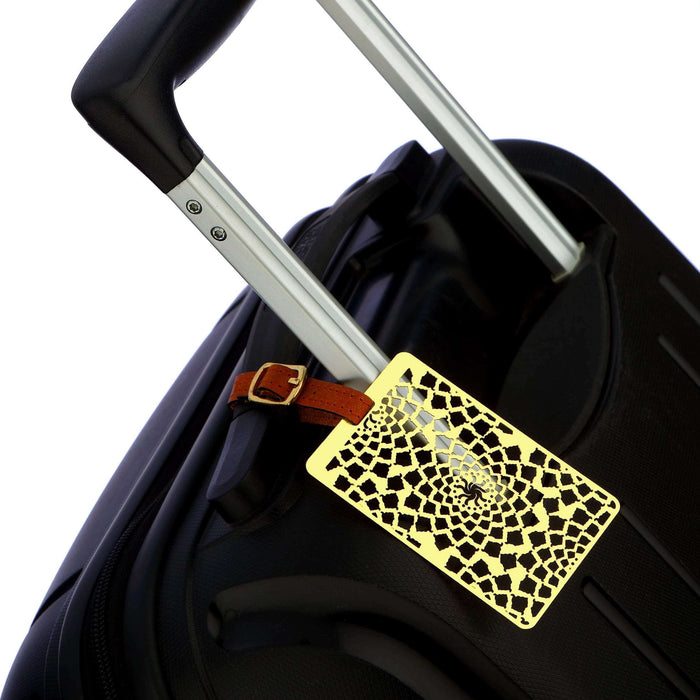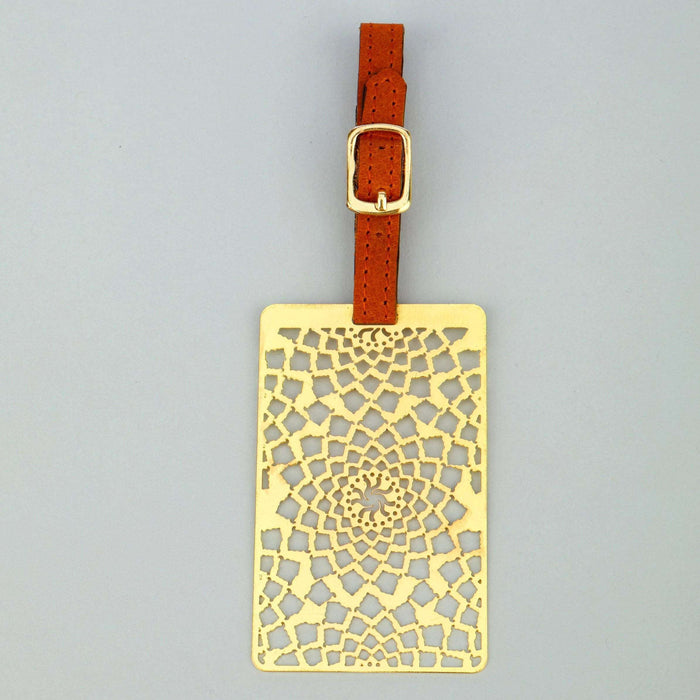 Taj Jaali Brass Metal Travel Luggage Suitcase Label ID Tag with genuine leather straps
Perfect travel accessory and an exclusive gift option for self, colleagues, friends and family.  You can choose from your favorite design 
Each product is handcrafted in India
Noor Collection Circular Design Luggage Tag is crafted in brass and comes with handmade pure Leather Tag. Handcrafted, by women artisans. Exclusive collection of Elegant design Luggage Tag is a perfect accessory for each of your travel and also makes for a  perfect casual gift for your friends, colleagues, family and lover. 
Size in cms - (8 (l) *5(w)*2(h)) , Material - 100% eco friendly brass with a long lasting bright Gold Finish and pure leather handmade strap
Brass metal Luggage Tag is stylish yet high utility and come packed in a leatherite gift box.
Elegant Circular design is a part of Noor Collection and is  crafted by applying engraving & cutting technique on brass metal, a skill deeply rooted in Indian metalworking.