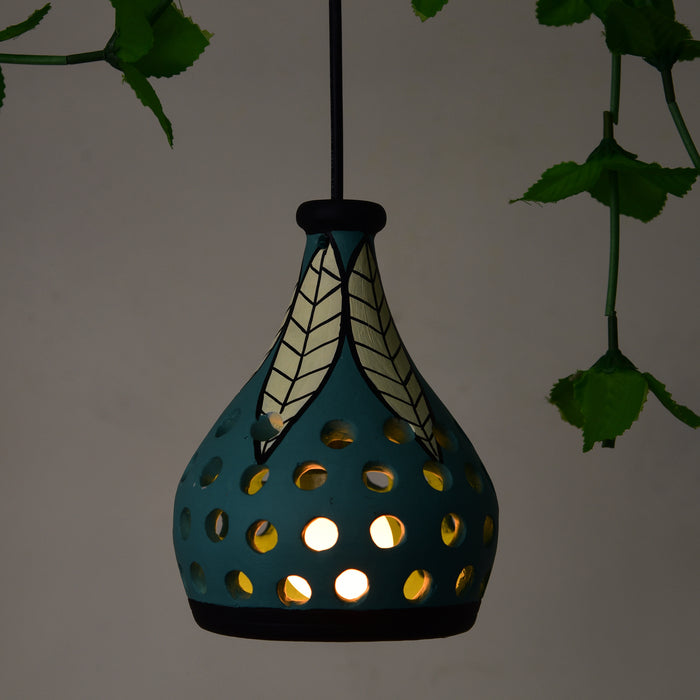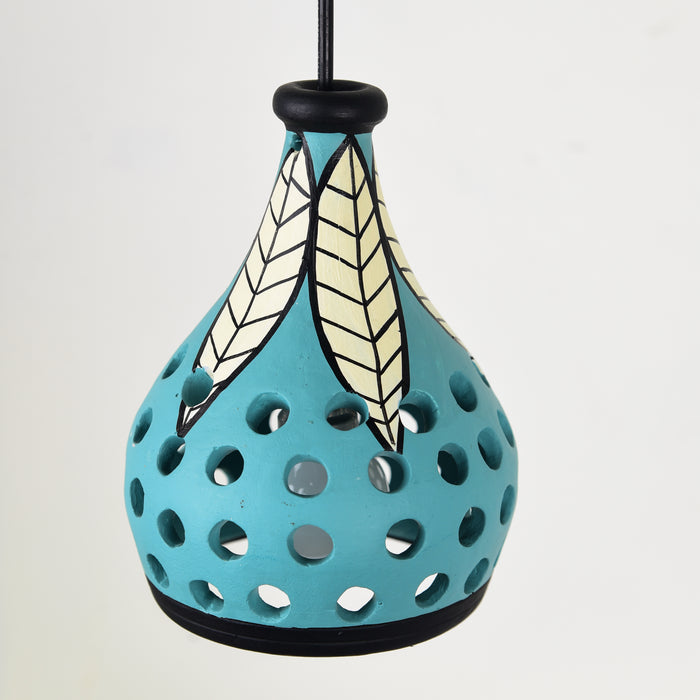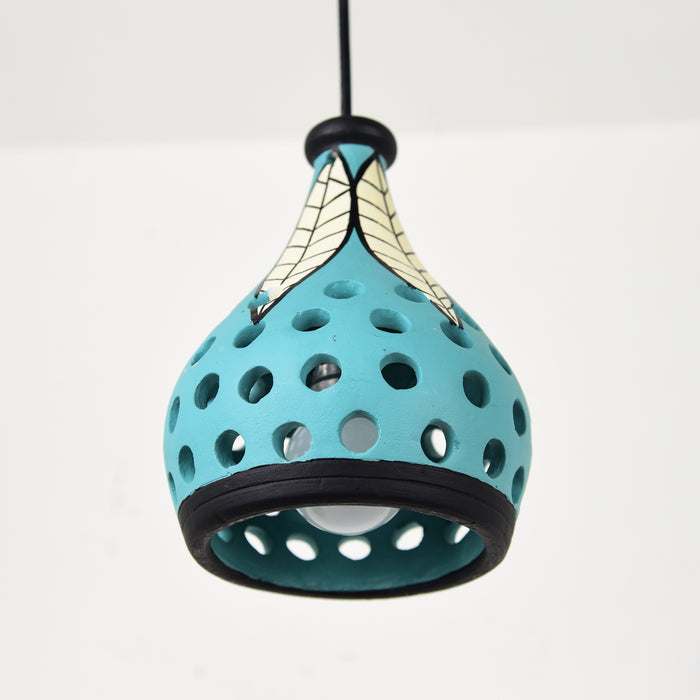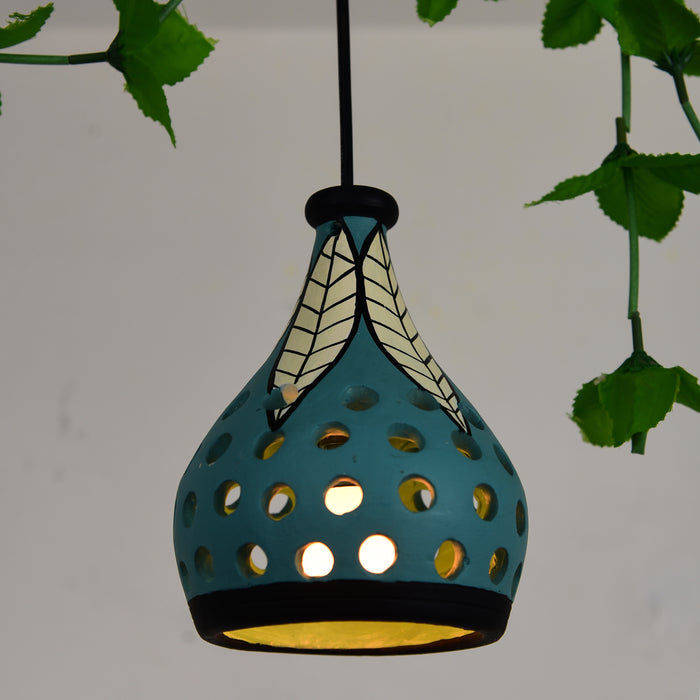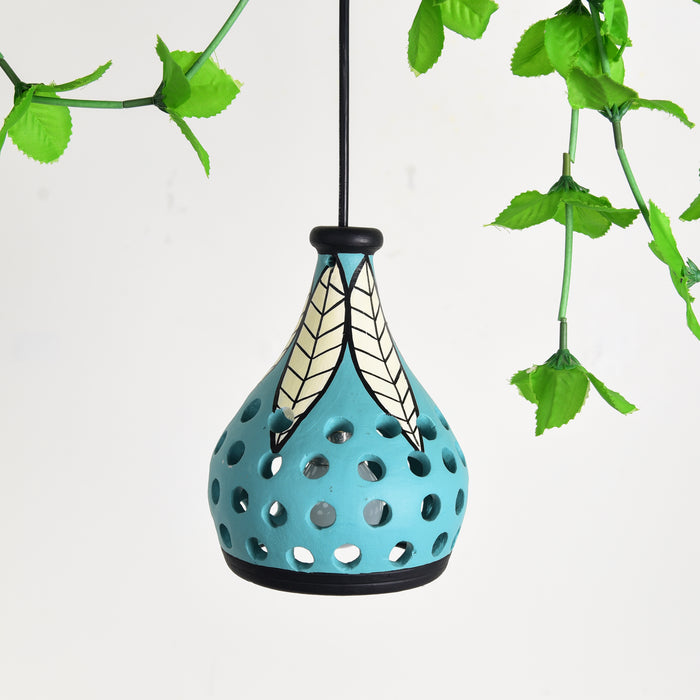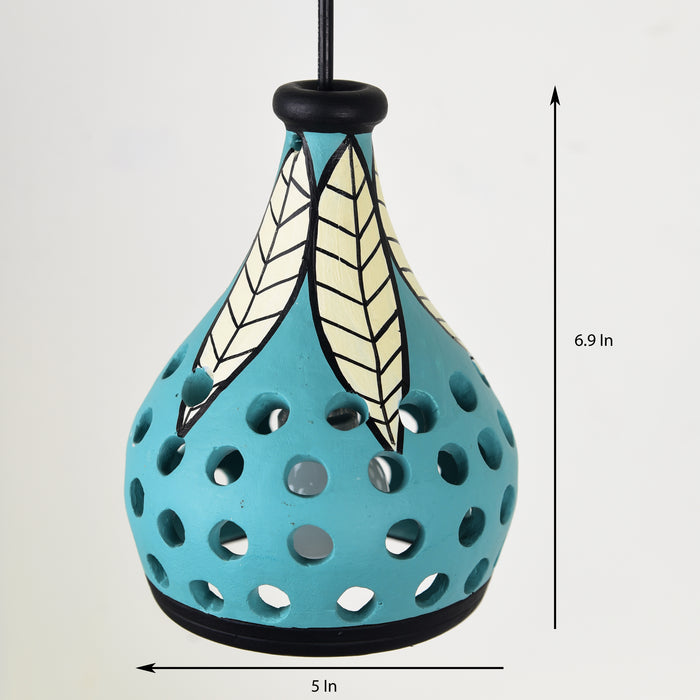 "Ethnic Lantern" Terracotta Handcrafted Hanging Lamp In Blue Color
 Hand made using terracotta on a potter's wheel and painted by master artisans in various ethnic Indian artforms. The Hanging Light stands out and gives the room a pop of color. No matter where you hang it, the beautiful handcrafted pendant lamp uplifts the character of the décor with its great contrasting shades. 
It is perfect to be hung on any ceiling that you wish to illuminate and decorate as it gives a soft light to it's surroundings. Handcrafted in Terracotta, perfect to give an earthly feeling to your place.
Product Feature:- Made with Terracotta, Electric cord with 2 core wire for hanging and connecting to the electric supply is provided. Does not include the bulb.
Product Dimension:- 6.9 (Height) x 5 (Width) Inches. Wire Length - 2 Mtr.
Disclaimer:- The actual product may slight owing to each product being hand made. Its difficult to replicate exact color/shade/art while creating the pieces.