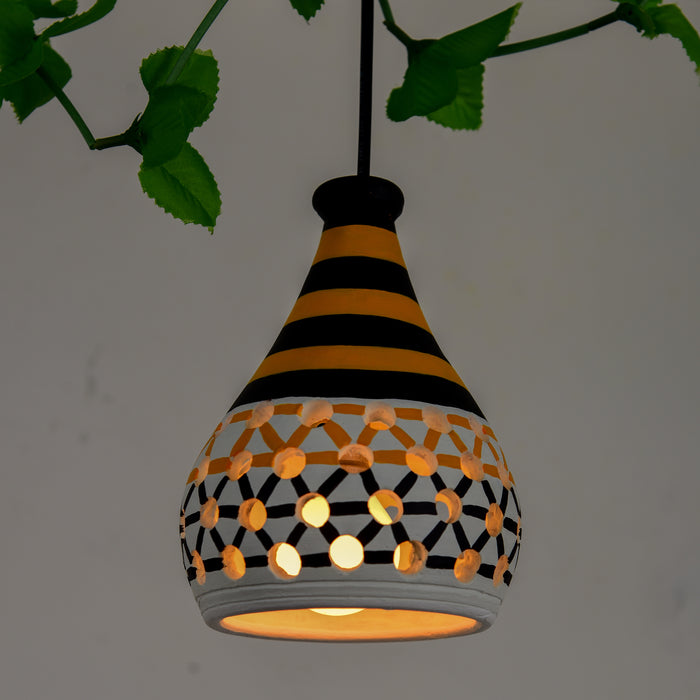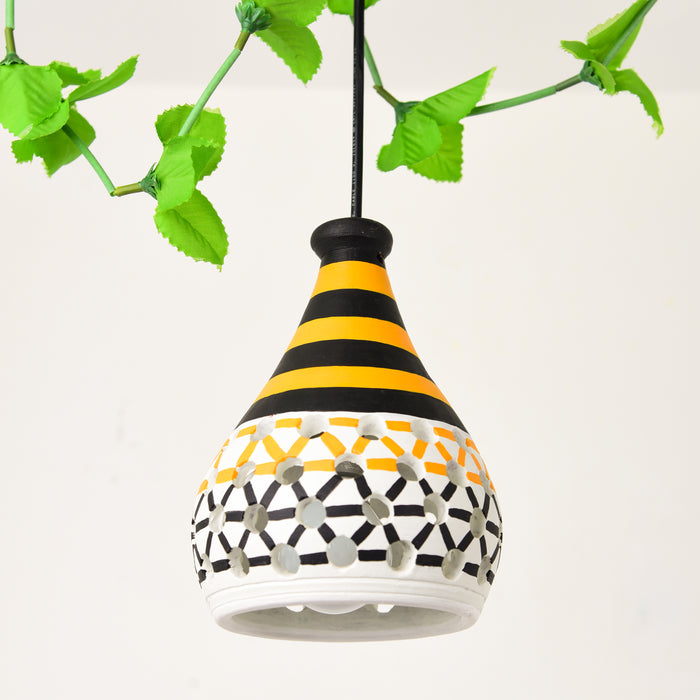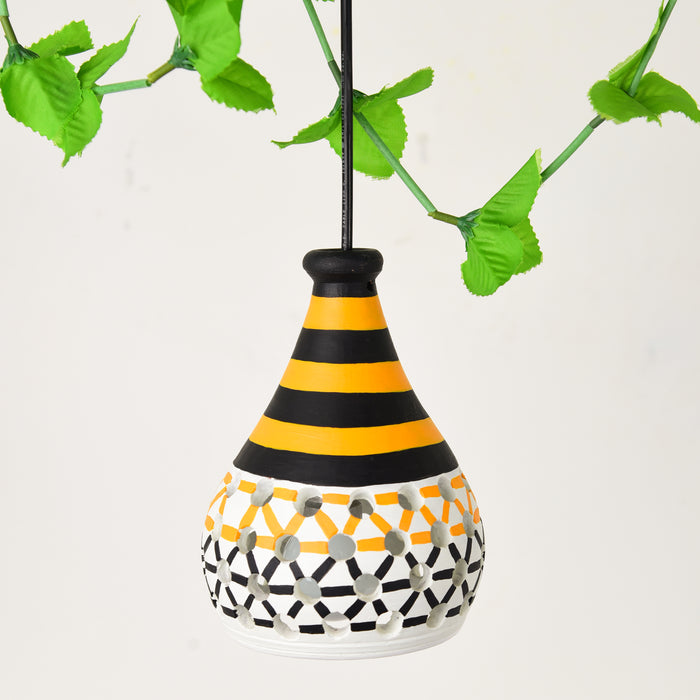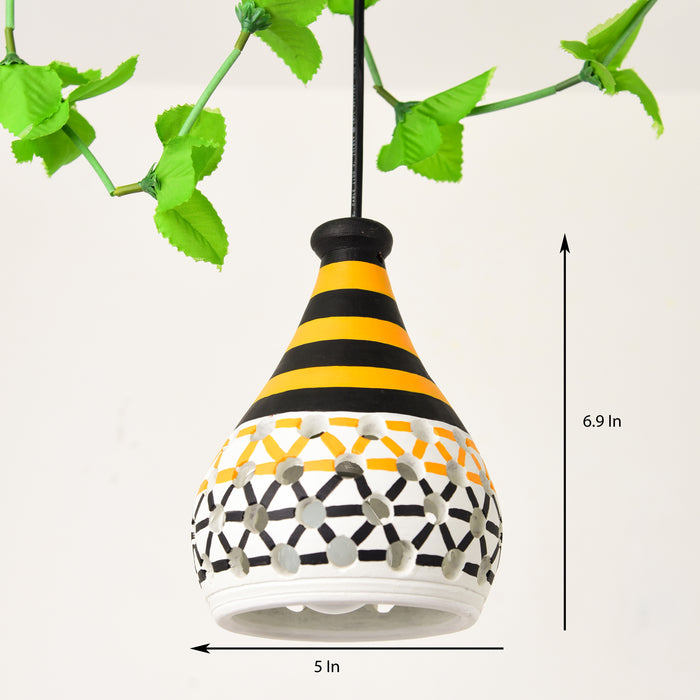 'Honey Comb' Terracotta Hand-Painted Hanging Lamp
Our traditional 'Honey Comb Pot-Shaped' is a rare type of hanging lamp as it is not only ideal to be used as a pendant lamp for your home and office interiors but it also works as a decorative hanging showpiece due to it's beautiful bee-patterned hand-painting and cutwork radiating light from within.
It is perfect to be hung on any ceiling that you wish to illuminate and decorate as it gives a soft light to it's surroundings. Handcrafted in Terracotta, it gives an earthly feeling to your place.
Product Feature:- Made with Terracotta, Electric cord with 2 core wire for hanging and connecting to the electric supply is provided. Does not include the bulb.
Product Dimension:- 6.9 (Height) x 5 (Width) Inches. Wire Length - 2 Mtr.
Disclaimer:- The actual product may slight owing to each product being hand made. Its difficult to replicate exact color/shade/art while creating the pieces.