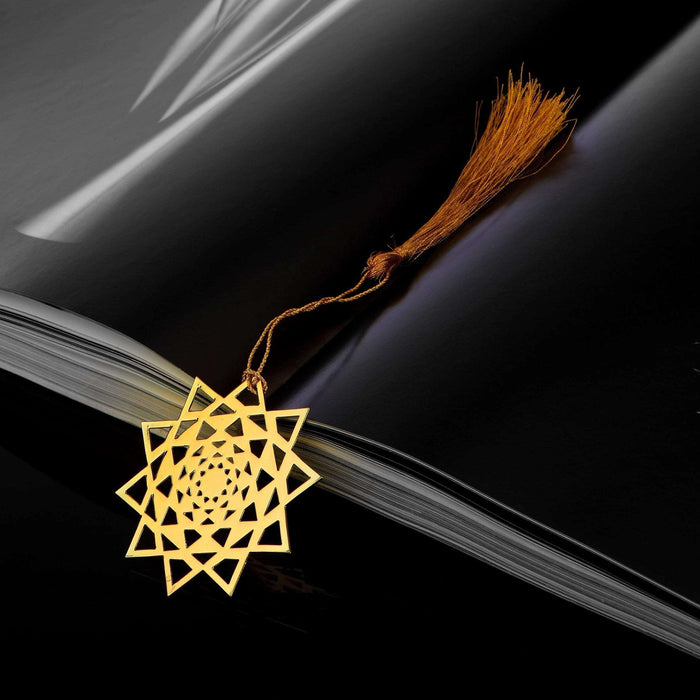 Concentric Triangles Brass Metal Bookmark with Golden Tassel
Experience the perfect union of beauty and functionality with our Brass Bookmark. crafted with utmost precision and care, this stunning bookmark is designed to enhance your reading experience and add a touch of grace to your literary adventures.  
With its slim and lightweight design, our star shaped bookmark effortlessly glides between the pages of your favorite book, ensuring you never lose your place. Its smooth edges and gentle curves protect your pages from creasing or tearing, preserving the beauty of your literary treasures.
Package Content: Single Bookmark