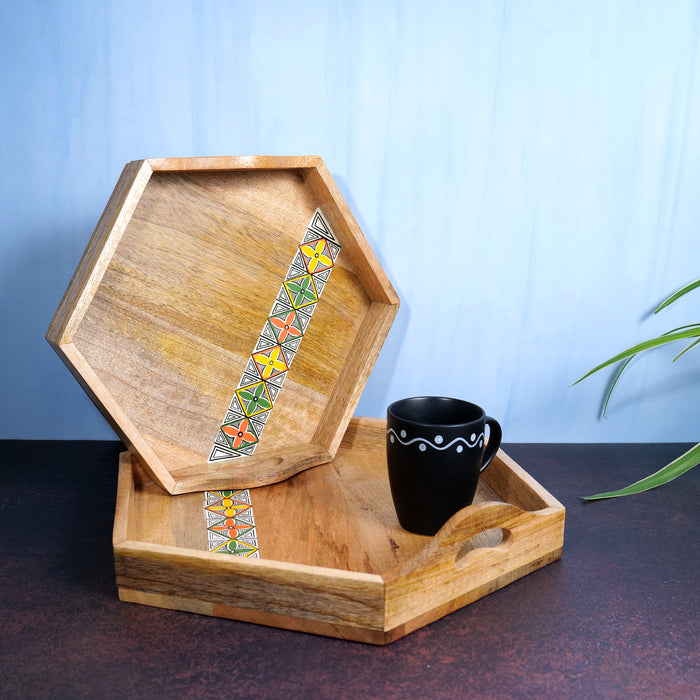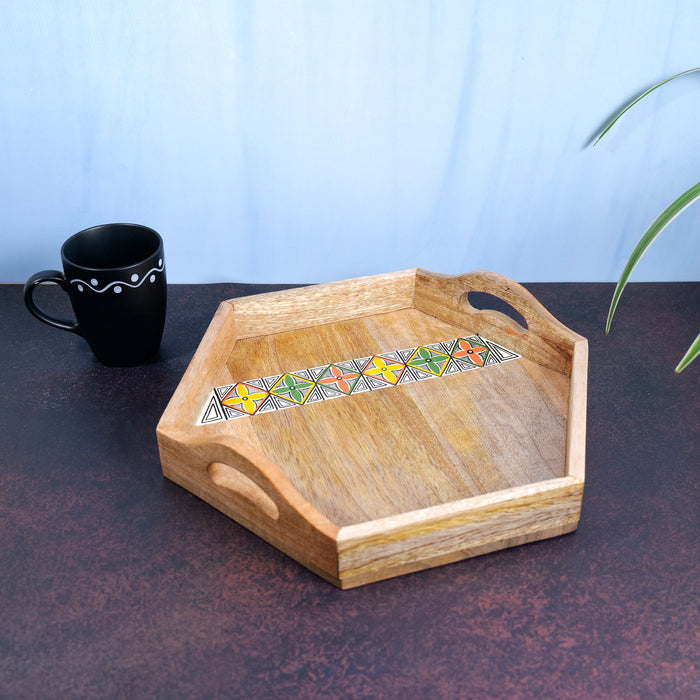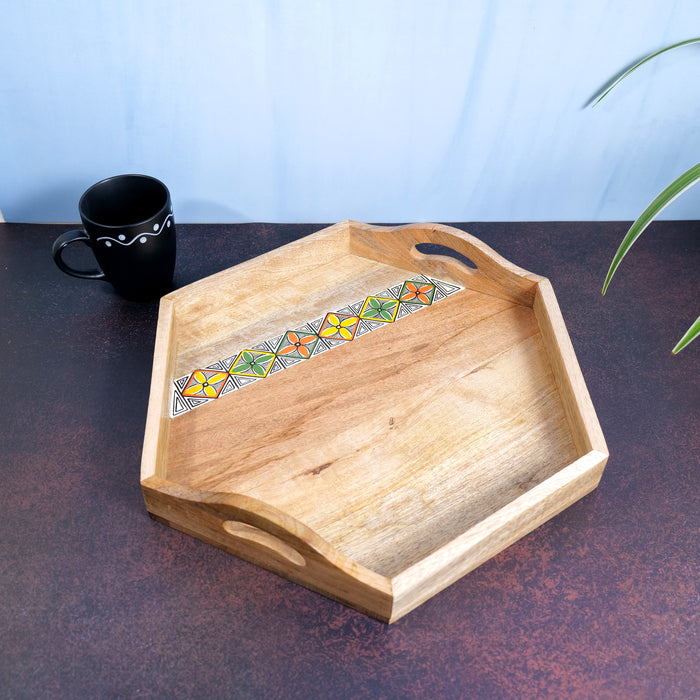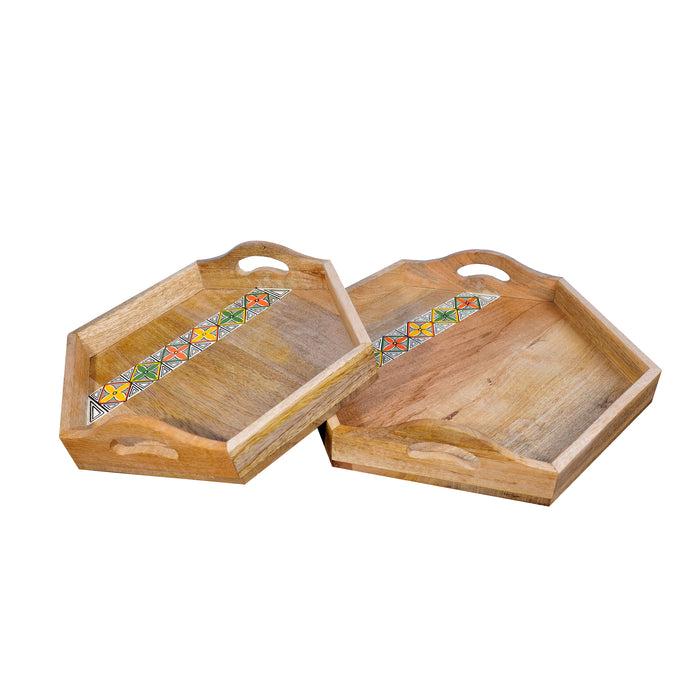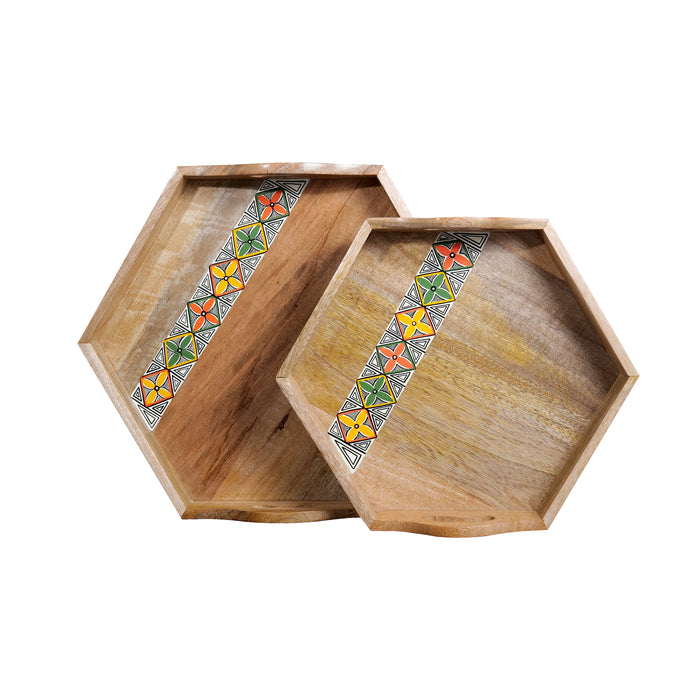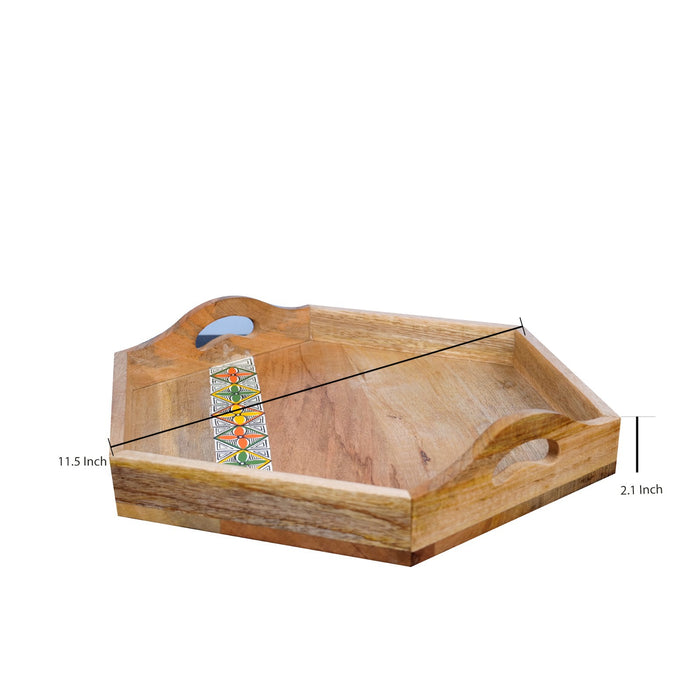 'Hexagonal Duo' Handpainted Wooden Serving Tray, Set of 2
Introducing our exquisite Hexagonal Mango Wood Tray Set, a perfect blend of elegance, craftsmanship, and functionality. Crafted from premium quality mango wood, this set of two trays is a must-have addition to your home decor. Each tray is meticulously handcrafted with precision and care, showcasing the timeless beauty of mango wood. Known for its durability and rich grain patterns, mango wood adds a touch of natural warmth and sophistication to any space.
The true charm of these trays lies in their unique hexagonal shape, offering a contemporary twist to traditional tray designs. The carefully handpainted geometrical patterns in vibrant colors make these trays a true work of art. The intricate detailing and eye-catching combinations of shapes and hues bring a modern and lively touch to any room.
Product Dimension: Big Tray (Length x Width x Height) 13.3 X 13.3 X 2.8 Inch & Small Tray (Length x Width x Height) 11.5 X 11.5 X 2.1 Inch
Care Instruction:- Maintenance for tray is hassle free just wipe with a soft cotton cloth.
Disclaimer:- The actual product may slight owing to each product being hand made. Its difficult to replicate exact color/shade/art while creating the pieces.